Todd Portune honored as street, county building renamed after him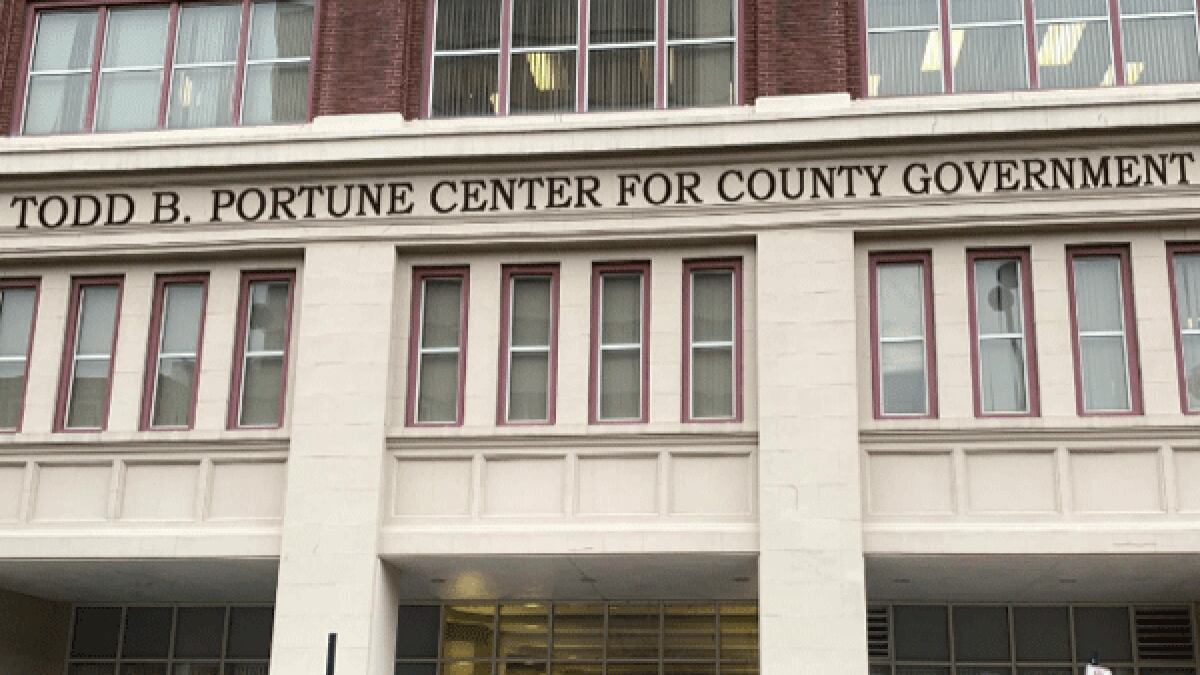 Updated: Dec. 20, 2019 at 5:30 AM EST
CINCINNATI (FOX19) - Hamilton County and Cincinnati city officials honored Commissioner Todd Portune Thursday by renaming the county building and part of the street outside it after him.
Cincinnati City Councilman David Mann announced at Thursday's commission meeting a portion of the Court Street would now be known as "Todd Portune Way."
The county government building also will now be called "The Todd B. Portune Center for County Government."
"We can't match a building, but what we do is honor with a street," Mann said. "Todd began his career at City Hall. He was appointed to fill my (City Council) seat when I was elected to Congress and never lost an election since then. That speaks for itself. The electorate picked up on his energy and commitment to them. We're so blessed to have had his service all these years."
Portune, who has been in public office nearly 30 years, announced in September he would retire at the end of December to focus on his cancer battle.
Sadly, he was too ill to attend Thursday's night's meeting, officials said.
"Todd Portune's commitment to public service has left an indelible mark on Hamilton County. It is only fitting that the building in which he worked for the last 20 years bear his name. Introducing the Todd B. Portune Center For County Government," Commissioner Denise Driehaus said.
RELATED | Portune announces return of cancer, last term in office
The exhibition hall in the Sharonville Convention Center also be renamed Todd Portune Hall once the center is expanded.
Construction on the $17 million expansion is expected to begin next year following a vote to move forward by Hamilton County Commissioners Thursday evening.
The expansion will reportedly double the center's exhibition space from 20,000 square feet to 40,000.
Portune has been at the forefront of efforts to expand the convention center, whose last expansion occurred in 2012.
Officials say he worked with civic, business and political leaders to identify the expansion's funding source.
A ribbon-cutting is scheduled for 2021.
County commissioners approve convention center expansion, announce naming of Todd Portune Hall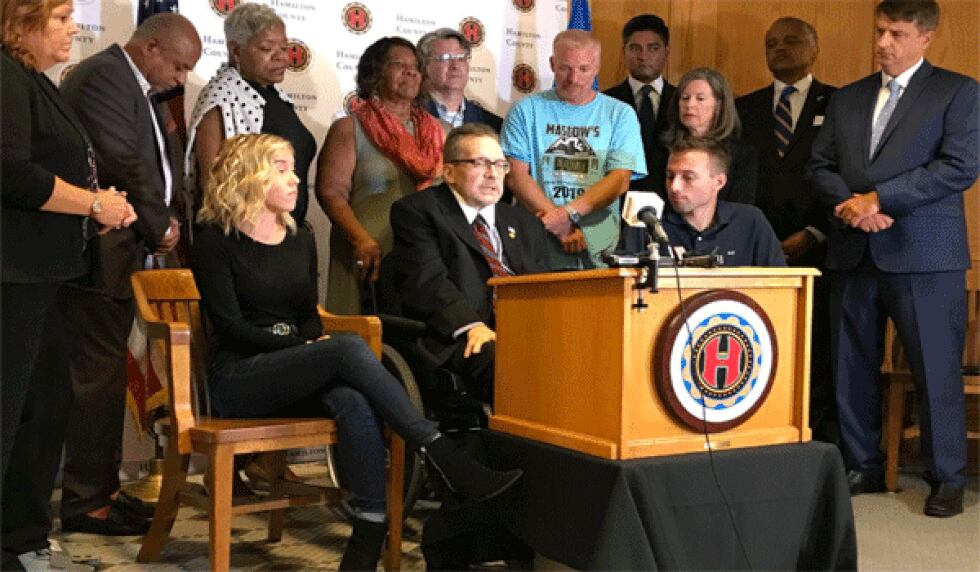 Copyright 2019 WXIX. All rights reserved.