5 puppies killed in Christmas night house fire in Colerain Twp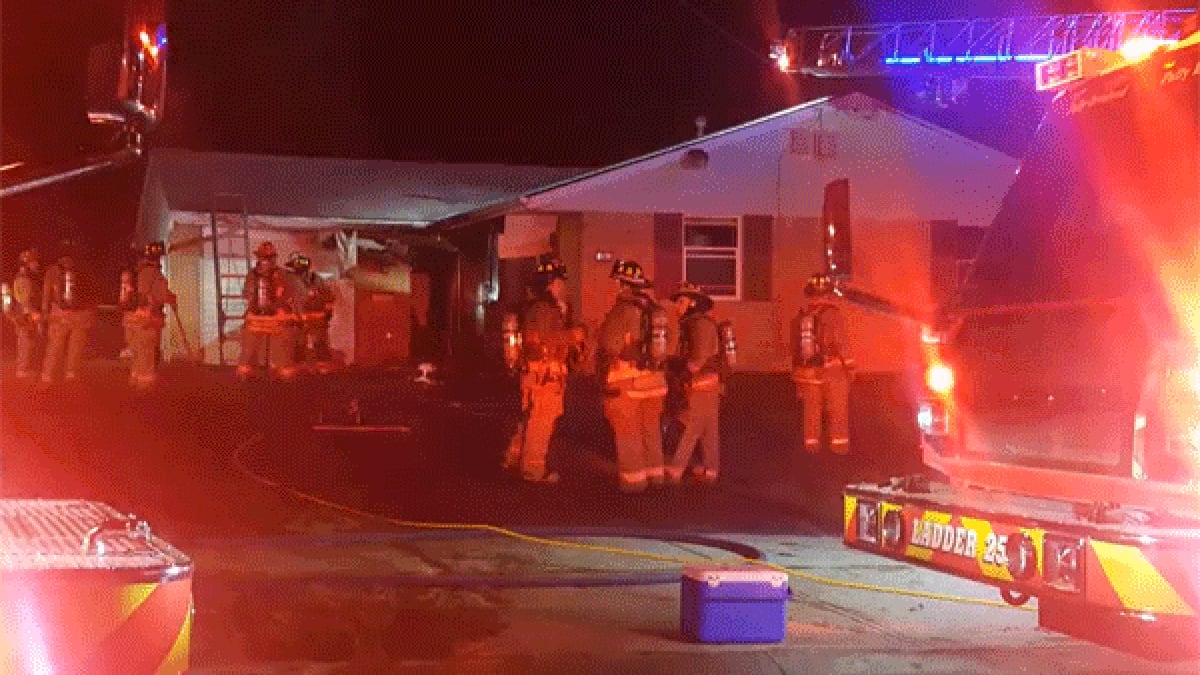 Updated: Dec. 26, 2019 at 7:33 AM EST
COLERAIN TWP. (FOX19) - Five puppies died and two adult dogs were rescued in a Christmas night house fire, Colerain Township fire officials said.
The animals were home alone at the residence in the 10000 block of October Drive while the family visited relatives, according to the Colerain Township Fire Department.
The homeowner returned and discovered smoke about 11:40 p.m. Wednesday.
Fire crews said they responded and found heavy flames and smoke coming from the front of the building.
They put the blaze out in a matter of minutes, but the home sustained significant heat and smoke damage that displaced its residents, fire officials said in a news release.
No other injuries were reported.
The fire began in a bedroom and remains under investigation, fire officials said.
Damage was set at $25,000.
The American Red Cross is assisting the displaced family.
"We are really lost and without a lot right now," said Debra Sparks, who was living in the home with her fiance and her sister.
She opened a Go Fund Me account to help them. It seeks $10,000 in donations and blames the fire on a space heater.
"Christmas 2019 started off as a normal joyous day. However, it did not end that way," reads the Go Fund Me page, titled "Christmas Day Fire tragedy."
"While we were away at a Christmas gathering, our space heater that kept our new puppies warm in our spare bedroom shorted out and caught the house on fire. We lost A LOT if it wasn't damaged by the actual flames it was damaged by smoke. Sadly, none of the puppies survived and neither did our home. We are asking for help in anyway possible we are so thankful for all of the people we have come across today that offered food, shelter for a day or two and encouraging words it really means more than you all could ever understand. We are asking at this time for help rebuilding our lives. My sister, my fiance and i are literally starting over anything helps. I know God works in mysterious ways and we just have to pray and continue to keep the faith in God and humanity, Right now that's all we have. Hug and love on your family and friends and never take anything for granted."
Copyright 2019 WXIX. All rights reserved.