Retired firefighter nearly killed in crash by 'menace to society' waits for justice 2 years later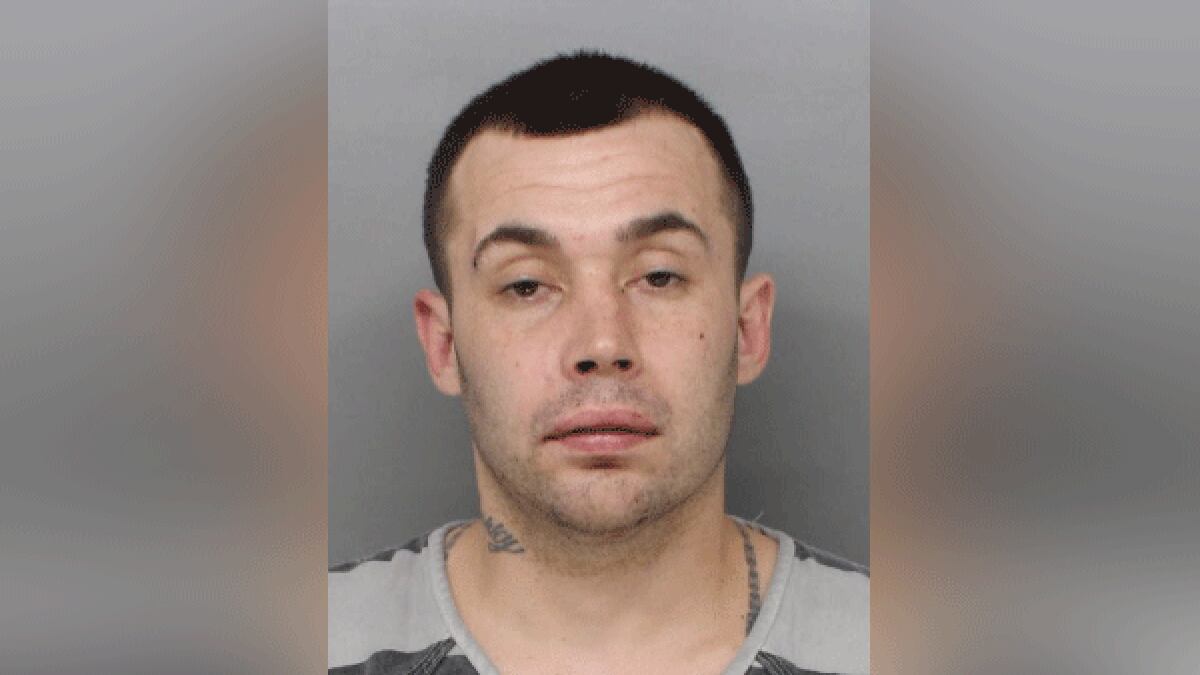 Updated: Jan. 8, 2020 at 5:05 AM EST
CINCINNATI (FOX19) - A retired Cincinnati firefighter nearly killed in a crash caused by a motorist authorities describe as "a menace to society" is still waiting for justice as the 2nd anniversary of the incident approaches this weekend.
Bill DeRemer was driving near his Green Township home Jan. 11, 2018 when a motorist behind the wheel of a stolen van who was fleeing a Hamilton County deputy sheriff crashed into his SUV.
The Vietnam veteran was in a coma for eight days at University of Cincinnati Medical Center.
DeRemer suffered 13 broken ribs; a broken pelvis, broken sternum, broken collarbone, broken bones in his back, bleeding on his brain and a broken bone in his sinus cavity as well as multiple lacerations that had to be stitched up, according to his daughter, Jenny DeRemer.
He spent his 78th birthday in the intensive care unit and then underwent extensive rehabilitation at the Drake Center.
Jenny DeRemer said her father had to learn to do everything all over again: Talk, walk, eat. He still has some brain damage and memory lapses.
RELATED | Long recovery for retired firefighter, 77, nearly killed in crash with 'menace to society'
The suspect, meanwhile, remains at the Hamilton County jail awaiting trial all this time later.
That has frustrated Bill DeRemer and his daughter, who has been his eyes and ears in court and in close contact with the Hamilton County Prosecutor's Office.
Mark Newton, 34, is charged with aggravated vehicular assault, vehicular assault and two counts of operating a motor vehicle under the influence of alcohol, drugs or a combination.
The case seems to be dragging out, Jenny DeRemer said. She is now entering yet another year at work taking vacation days and other time off to be with her dad at hospitals, doctors appointments or for court.
Newton, meanwhile, seems to be "playing the system," she said. He fired one lawyer; another abruptly quit, she recalls.
He is now on his third lawyer, and a fourth one recently was put on the case to assist, she said.
In all, there have been at least 20 delayed hearings, court records show.
Newton was scheduled to appear in court again Wednesday, but the hearing was delayed until Jan. 22.
MORE | Another delay of trial for motorist described as 'menace to society' who nearly killed retired Cincinnati firefighter
Recently, a jury trial was finally scheduled for March 2 before Hamilton County Common Pleas Court Judge Lisa Allen, who has been firm that there will be no delays for that.
Newton's attorneys have been seeking to get his blood test thrown out, DeRemer said, one that shows Newton had drugs in his system at the time of the crash.
He also faces a new drug charge, possession of drugs, while an inmate at the Hamilton County Justice Center.
Newton was found with the opioid addiction-withdrawal drug Suboxone at the jail Dec 5 after sheriff's officials received a tip, court and sheriff's records show.
"Emergency! Marky Newton is extorting the guy in cell #40 for his subtext (sic) and getting high and selling the rest to the guys in B, C D blocks," reads a copy of a sheriff's report. "Please do something about this before someone dies or gets hurt from (these) drugs. He keeps the drugs in his underwear and in his bandages on his hand. Piss test him he's dirty as hell. He also had suboxens (sic) too, the strips. 8 mgrams."
Sheriff's officials wrote in the criminal complaint they charged Newton based on video and witness statements. It's not clear how he got the drugs, and there is no internal investigation underway to try to find out.
This is not the first time he's gotten into trouble at the jail.
Newton also was charged with assault in October 2018 after he got into a fight with another inmate, court records show. The case was later dismissed when the inmate, who by then had been released from the jail, failed to show up for court, Jenny DeRemer said.
It's the latest in a long line of arrests and driving violations for Newton, who has never even held a driver's license in the state of Ohio, according to state and local records.
Newton has spent his life in and out of county jails and state prisons, records show.
Just over a month before the crash, in December 2017, he was charged with OVI by Blue Ash police, according to his citation. He was found asleep behind the wheel of a stolen minivan.
Newton was released just one month prior, in November 2017, from his third prison stint since 2008, state and county records state.
The day after the crash that nearly killed Bill DeRemer, a sheriff's official went before the judge at Newton's first arraignment in the case and described him as "a menace to society."
"He has no due regard for anybody in society. He only worries about himself," Corporal Tom Lang said, urging the judge to set a high bond. "He tried to walk away from the hospital last night. He's a flight risk."
Newton yawned and looked around during the brief court proceeding.
MORE | Crashes that killed Elder teacher, critically hurt retired firefighter renew calls for more jail space | Motorist accused of hitting Elder teacher never had license, under 2 suspensions at time of crash
Jenny DeRemer said she wonders why someone considered a career criminal and "menace to society" kept getting what seems like so many second chances. It pains her and she remains troubled at how her father, a family man who devoted his life to serving his community as a firefighter and his nation as a Vietnam vet, was nearly taken from her like this.
"Something has to be done with these repeat offenders that are just arrested again and let right back out," she said. "Something's gotta change and, in his case, he has no remorse, clearly. Because he's still using in jail. He doesn't care that he almost killed my dad. He doesn't care about anyone. Drugs are the most important to him versus getting help.
"The sad part is he's only facing 9 1/2 years for what he did to my dad and he'll have credit for the past two years he's served at the jail. That's why I am pushing for the max (sentence). He deserves to go to prison a lot longer but, unfortunately, this is all the time that's allowed."
She said she is trying to remain positive and calm as Newton's trial approaches. She has been planning an 80th birthday party for her father at the end of the month. There will be a live band and lots of close friends to celebrate the milestone, one that is especially precious in light of the crash.
Still, she said she's lost faith in the criminal justice system.
"I just want closure. I'm sick of worrying about court and when it's ever going to be over," she said. "Two years is ridiculous. The victims have no rights and the criminals have all the rights."
Copyright 2020 WXIX. All rights reserved.