Crash clears WB I-74 near I-275 after long delays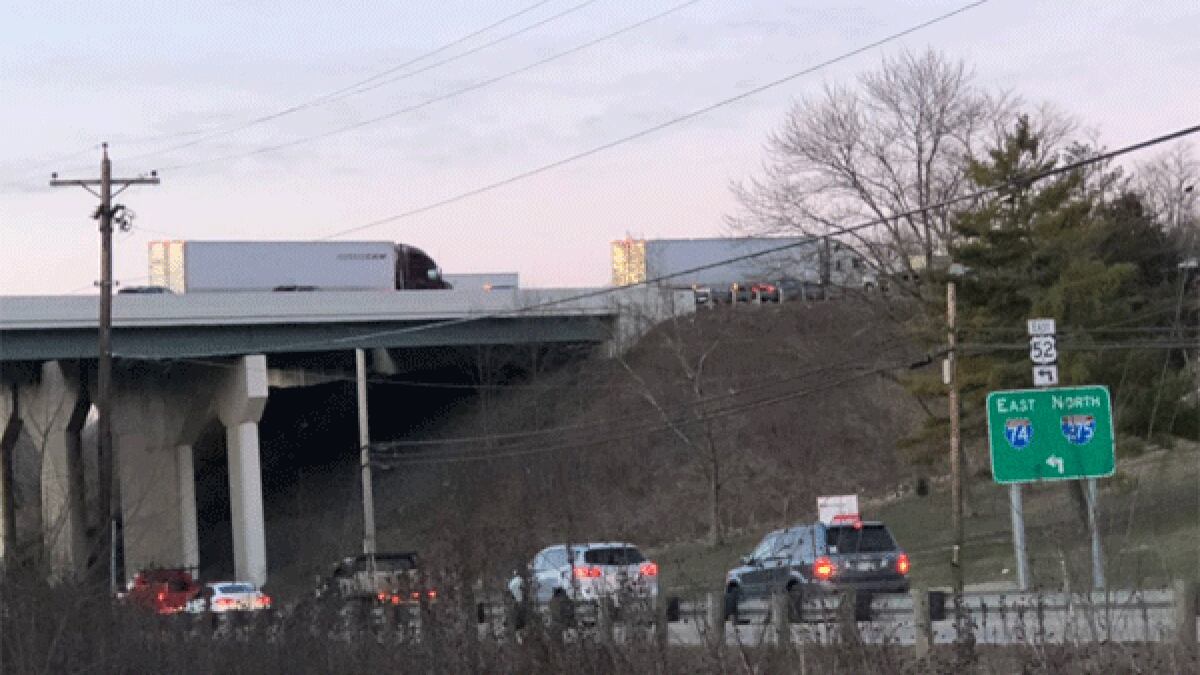 Updated: Jan. 21, 2020 at 8:28 AM EST
WHITEWATER TWP. (FOX19) - Westbound Interstate 74 is fully open again just past the I-275 split in Whitewater Township after a head-on crash caused lengthy delays earlier this morning.
The highway closed shortly after 6:30 a.m.
Multiple ambulances were sent to the scene, but only minor injuries were reported, dispatchers said.
One person was trapped in a vehicle and extricated by rescue crews, they said.
Detour by taking:
Eastbound I-275 to Ronald Reagan Cross County Highway to Colerain Avenue to return to I-74

Northbound Ohio 128 to westbound Harrison Avenue to return to I-74
In other slow spots on your morning commute, accidents have been reported on northbound I-71 just past Ronald Reagan Highway and westbound Columbia Parkway at William Howard Taft Road
Copyright 2020 WXIX. All rights reserved.