Todd Portune, long-serving public official, dies after cancer battle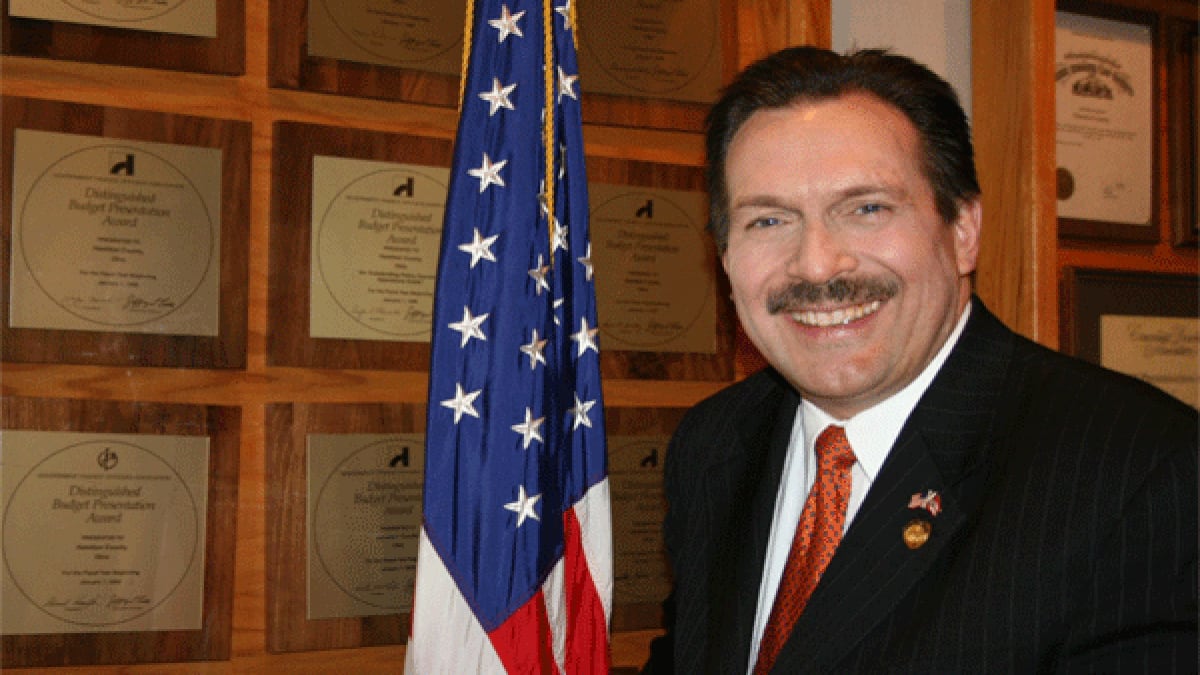 Updated: Jan. 26, 2020 at 12:18 AM EST
CINCINNATI (FOX19) - Longtime former Hamilton County Commissioner Todd Portune, who tirelessly served the community he loved by devoting more than a quarter century of his life to public service, has died after a long battle with cancer, his family said in a statement Saturday night.
He was 61.
"It is with sadness that the family of Todd B. Portune shares the news of his passing at his home in Green Town Saturday evening," the statement reads.
"Todd was surrounded by his entire family and passed with grace and peace. Todd was a tireless champion for all people, and has left the world a better place through his long legacy of care and love for Hamilton County. Todd is survived by his greatest love of all, his children Ethan, Ellyse and Emma. The family would like to thank everyone who has expressed their support, and well wishes. Arrangements for his services will be announced soon."
RELATED | 'Tonight we mourn the loss of a giant in our community'
Portune was one of the longest-serving public officials in this region, a Democrat who served 27 years in public office, as a Cincinnati City Councilman and then a commissioner.
He was born in Cincinnati in 1958 and graduated from Colerain High School in 1976.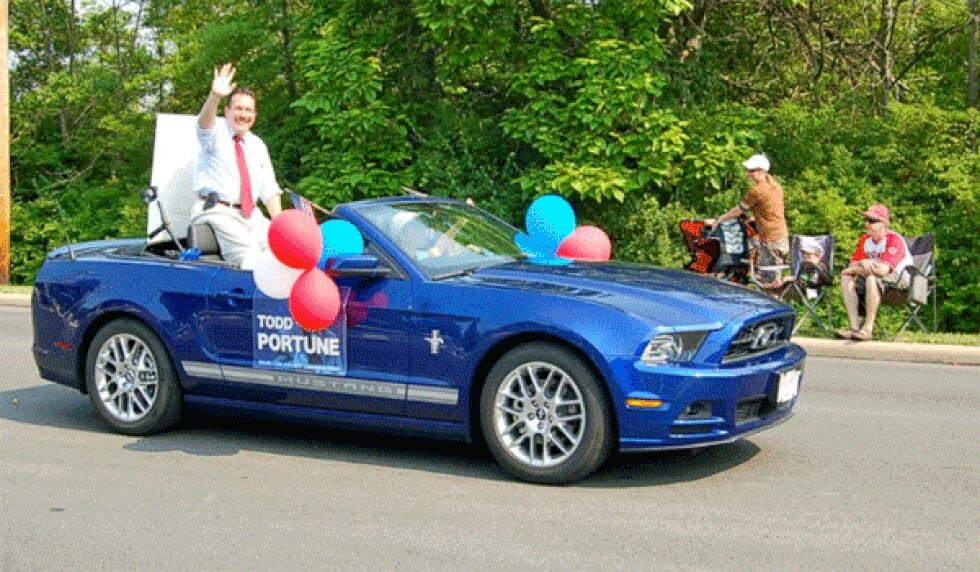 Portune attended Oberlin College, where he earned a political science degree in 1980. He graduated three years later from the University of Cincinnati's law school and became an attorney.
He only lost one election, in 1992. It was his first. He was recruited by the Democratic party to face then-Ohio Senate President Stanley Aronoff (the same man named on the theater in downtown Cincinnati).
Despite that loss, he wound up on Cincinnati City Council shortly after. He was appointed in 1993 to replace David Mann, who went to Congress.
Portune won four elections, serving until 2000, when he was elected to the county commission. He was the first Democratic commissioner elected from the suburbs in 36 years.
Last year, Portune announced he would not run for re-election. He said his cancer had returned, spread and the latest round of chemotherapy did not work.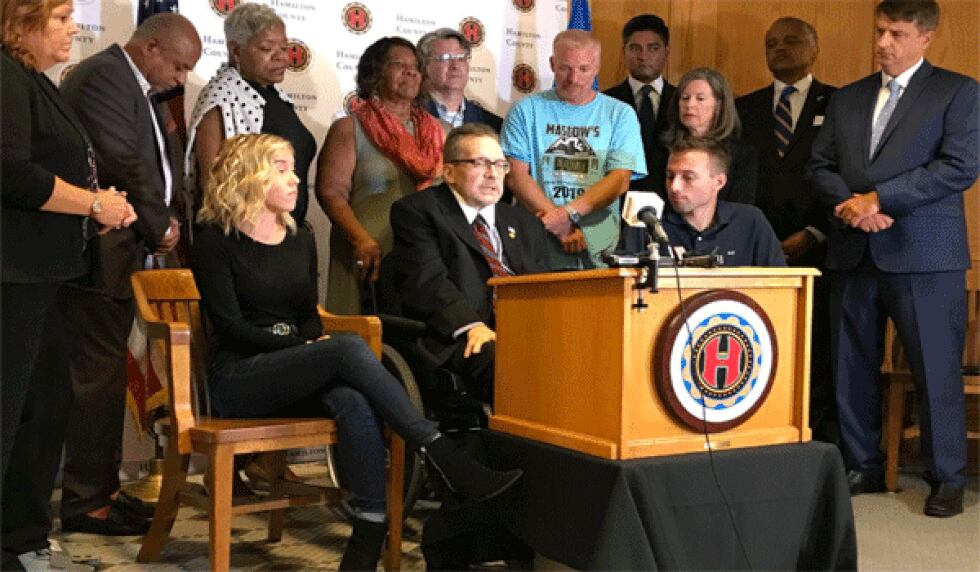 He insisted at the time he wasn't quitting, but he did say he probably wouldn't be able to finish his term, which expires at the end of 2020.
He formally retired in December and said he wanted his chief of staff, Victoria Parks, to fulfill his term, which she is doing now.
"There is no job that I have enjoyed more than the 27 years I have spent serving the people of Cincinnati and Hamilton County. I thank God for affording me the opportunity to serve you and I hope I have helped others through my work," he said at the Sept. 12 news conference.
"I love all of you. This has been a great ride. There is still a little bit of the ride to go."
Hamilton County Commissioner Denise Drihaus said late last year Portune stood tall in the community for decades, serving the public with an unmatched dedication and enthusiasm.
"He has also been my friend, from the time I worked for him as his legislative assistant at City Hall to present day, as his colleague on the County Commission. It has been my honor and privilege to serve beside Todd who has taught me the value of integrity, thoughtful deliberation and decisions based on what is right and just."
Portune fought for gay rights, disability inclusion and addiction long before those then-taboo subjects received mainstream support.
He had his leg amputated in April 2018 after complications with connective tissue sarcoma in his left leg. He used a prosthetic leg and walker to get around or a wheelchair.
He steadfastly refused to feel sorry for himself or to even accept in-home care for a long time.
"I don't think of myself as disabled, so I'm certainly not going to become disabled," Portune told our news partners at the Cincinnati Enquirer in August 2018. "I don't have in-home healthcare or anything like that, and I could probably get it if I asked for it, but I don't want to ask for things I don't need."
He crossed over party lines all the time, trekking down to Price Hill Chili in West Price Hill in 2018 to talk with petition gatherers who opposed a tax increase that Portune approved.
"I don't take to this space very often to praise Democrats," wrote Hamilton County GOP Party Chairman Alex Triantafilou in a Facebook message earlier this year. "But Todd Portune deserves mention today....He showed up, he answered questions, respectfully and politely argued with us and FACED THE PEOPLE."
At a recent tribute to honor his long, distinguished career in local politics, more than 200 people showed up and cheered - Democrats and Republicans alike.
Portune insisted at that time it wasn't over.
"While this chapter in my life is coming to an end, this is not the end of my contribution or service to this community," he told the crowd. "I plan on beating cancer."
In one of his last public outings, he endorsed former state Rep. Connie Pillich in the March 17 Democratic primary to replace him.
Part of Court Street outside the county government building has been renamed Todd Portune Way.
The building also recently was renamed in his honor: "The Todd B. Portune Center for County Government."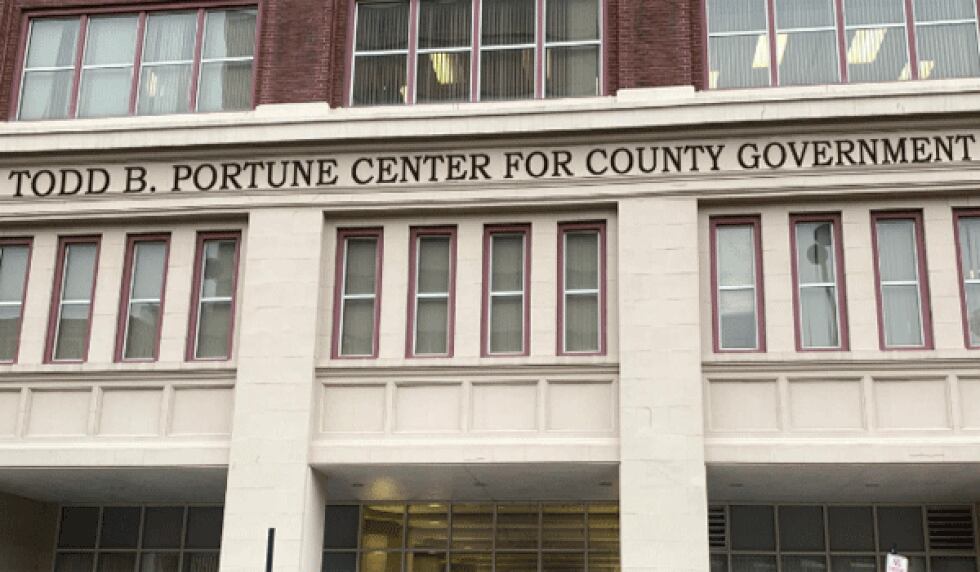 Sources: FOX19 NOW archives; The Cincinnati Post, The Cincinnati Enquirer
Copyright 2019 WXIX. All rights reserved.