24-year-old man dies in Carthage crash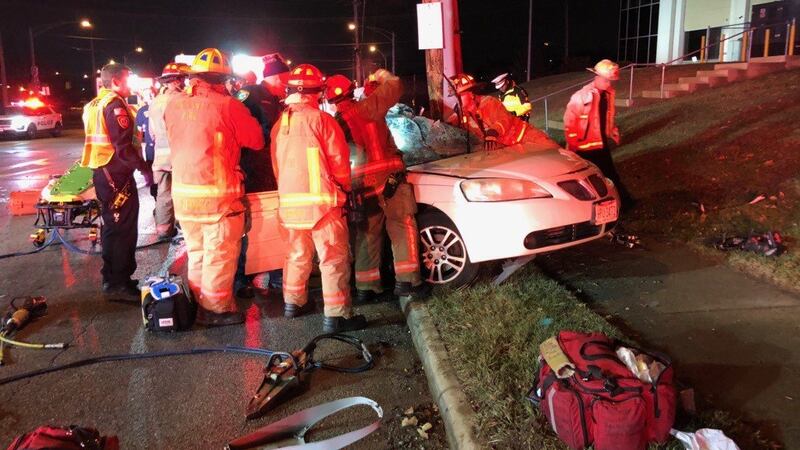 Updated: Feb. 2, 2020 at 10:17 AM EST
CINCINNATI (FOX19) - A man is dead following a single-car crash Saturday night in Carthage.
Rescue crews responded to the intersection of Paddock Road and Seymour Avenue around 7:50 p.m.
Police say Christopher Isome Jr., 24, was driving a 2005 Pontiac G6 north on Paddock Road when he lost control and hit a utility pole.
They say they found Isome Jr. unconscious and trapped inside the car.
Police say it took 30 minutes to remove him from his vehicle.
Police say Isome Jr. was not wearing a seatbelt during the time of the crash.
They say they have not determined if impairment was a factor.
CPD's traffic investigation unit is investigating.
Copyright 2020 WXIX. All rights reserved.