NBA superstars O'Neal, Wade donate to Butler Co. student's viral fundraising campaign
Updated: Feb. 6, 2020 at 7:49 PM EST
BUTLER COUNTY, Ohio (FOX19) - An act of kindness intended to help one person has turned into a viral fundraising campaign to benefit thousands in the Cincinnati area.
Brayden Martin is a freshman at Lakota West High School in West Chester. He started a GoFundMe campaign for a classmate to buy some clothes.
After exceeding his initial goal of raising $400, Martin shifted the donations to Hope's Closet in Hamilton. Now he has raised over $9,000 for foster kids that need clothes, shoes and other necessary items.
The act of kindness spread on the internet, catching the attention of retired NBA superstar Dwayne Wade.
This week, Wade invited Martin to Atlanta to visit the set of Inside the NBA, where Wade, Shaquille O'Neal, and Candice Parker recognized Martin for his initiative.
Watch | Brayden Martin goes on Inside the NBA
"You are what America should be about, helping the next person and lifting them up," Wade told Martin during the coverage. "Your act of kindness inspires me. You did something out of the kindness of your heart. You did not have to do that. Much respect to what you are doing."
Martin explained the entire effort started after seeing a student bullied at school.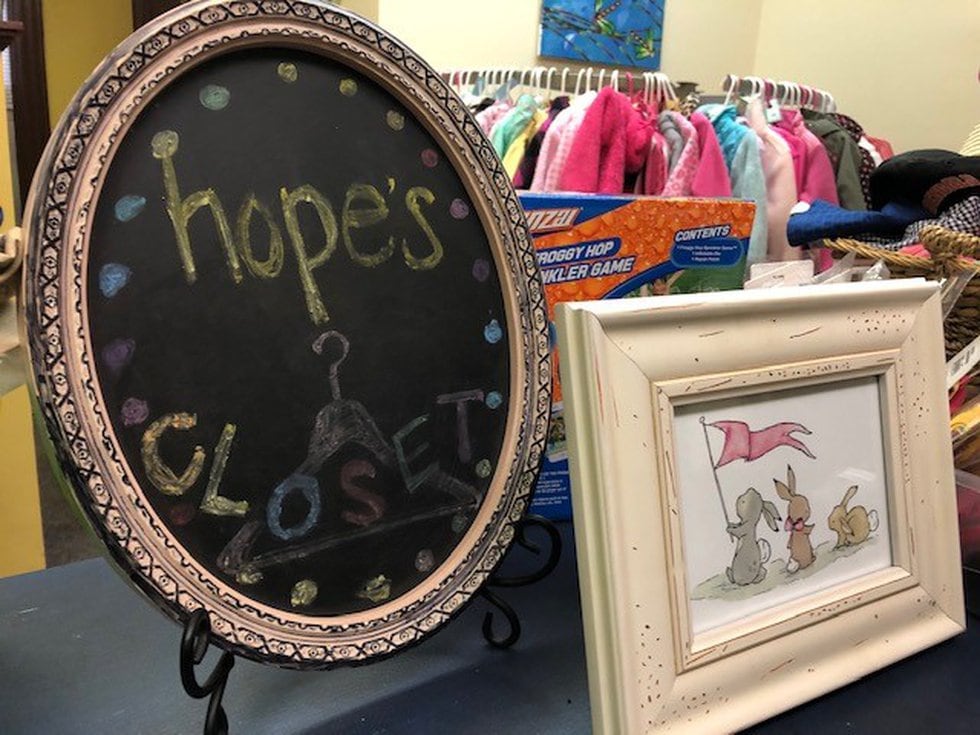 "My goal was to open people's minds, people that have struggles in and outside of school," Martin said. "People are really close-minded in and out of school. My perspective has not changed."
O'Neal pledged $5,000 to the fundraising effort, a sum Wade promised to match as a near speechless Martin thanked them for their generosity.
The national attention with high profile donors is not something Hope's Closet expected.
"It's exciting," Executive Director Sara Coleman said. "We use the money to support foster children and foster families in the region. Last year we were able to help 4,000 people. "
Hope's Closet works to enrich the lives of families that are impacted by children's services. The non-profit offers a clothing closet, foster parent support groups, foster parent recruitment, and training and a birthday club program.
The founders of Hope's Closet are foster parents who observed a cycle of brokenness, watching families lose child after child.
"What we are doing is unique," Kelsey Helton said. "There is not a lot of support for foster families, and it is so needed, support for foster families here and all over the country."
Copyright 2020 WXIX. All rights reserved.