Cincinnati police cruiser struck in Bond Hill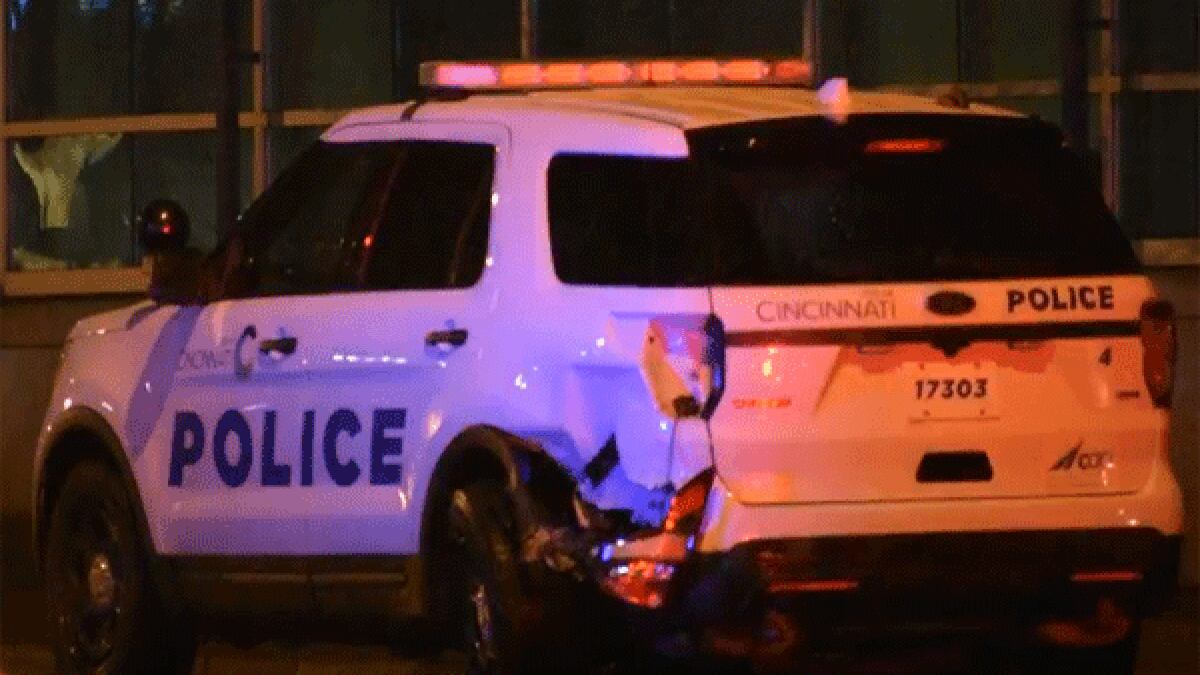 Updated: Feb. 10, 2020 at 9:57 AM EST
BOND HILL (FOX19) - A driver is under arrest on an OVI charge after Cincinnati police say his car struck a cruiser in Bond Hill overnight.
The officer was out of the cruiser responding to a call for service at the time it was hit on the back left bumper in the 7000 block of Reading Road at 12:45 a.m. Monday. He was not hurt, police tell us.
The driver, identified by police as Lamar Crawford, 44, also was not hurt, but he was taken to University of Cincinnati Medical Center to get checked out as a precaution.
He was booked into the Hamilton County jail on charges of OVI, driving on a suspended license and a probation violation of a 2017 conviction on charges of aggravated trafficking in drugs (Fentanyl), court records show.
A felony warrant on the probation violation was put out for his arrest in September, court records show.
He was placed on community control for five years but has failed to pay monthly payments toward a $1,572.75 debt, report to the probation department and provide job verification, documents state.
Copyright 2020 WXIX. All rights reserved.