Attorney for officer charged with lying to feds demanded city restore her police powers or be sued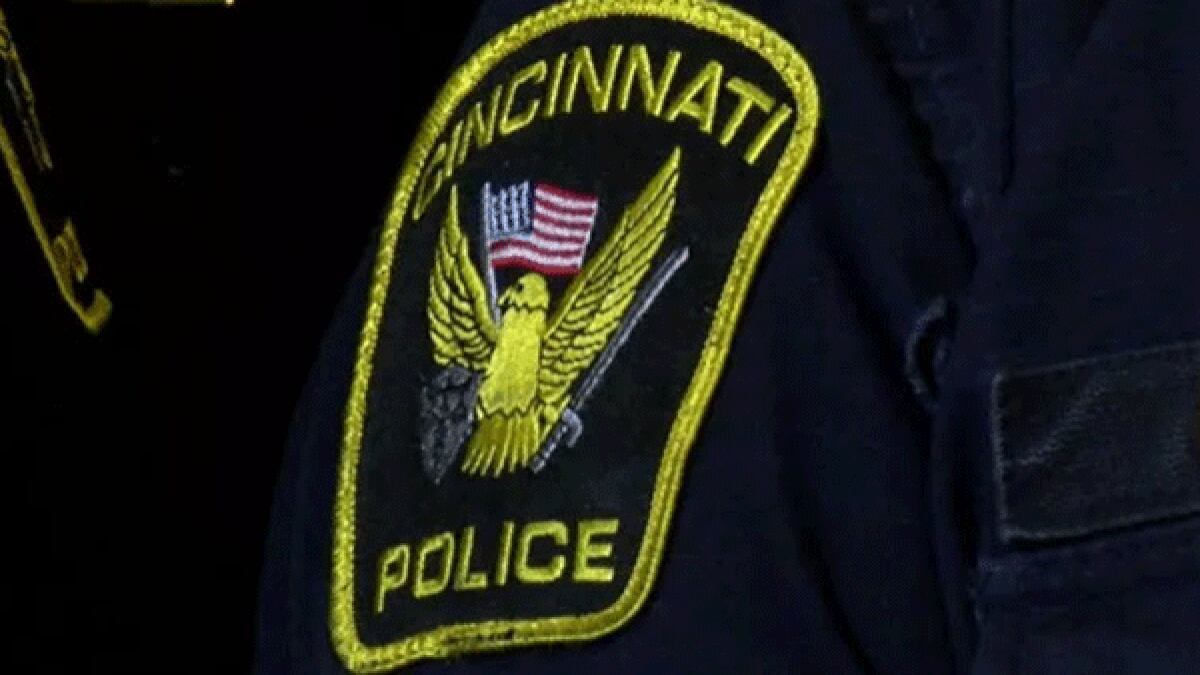 Updated: Feb. 17, 2020 at 2:19 PM EST
CINCINNATI (FOX19) - Weeks before Cincinnati Police Officer Quiana Campbell was arrested and charged with lying to federal officials about whether she exposed an undercover officer and filing false tax returns, a lawyer for her and two other officers threatened to sue the city of Cincinnati if their police powers were not immediately restored, FOX19 NOW has confirmed.
Cincinnati police officer outed undercover officer, filed false tax returns: court docs
Campbell and another officer, Patricia Simpson, were stripped of their police powers more than a year ago, and the third, Diondre Winstead, lost his last spring, wrote Zach Gottesman to Assistant City Solicitor William Hicks in a Jan. 5 letter we obtained.
Winstead, a District 2 officer who previously worked in District 4, lost his police powers on April 3, 2019.
He was put on desk duty amid an investigation by an outside agency, according to an email Police Chief Eliot Isaac wrote to City Manager Patrick Duhaney last year.
Veteran Cincinnati police officer's powers suspended
Campbell, a former neighborhood liaison officer who also worked in the impound lot, and Simpson, a vice officer, were both put on desk duty in November 2018 due to a federal investigation, Hamilton County Prosecutor Joe Deters announced in December 2018.
Police officials never discussed why or released administrative or criminal charges against them.
Attorney to Cincinnati: Reinstate officers suspended amid federal probe 'It's not fair'
In December, the three officers asked a police union grievance committee to file a grievance against the city on their behalf.
The committee declined.
So they retained an attorney to reach out to the city for them shortly after, according to the letter.
The officers "suspensions were imposed without any substantive explanation," Gottesman wrote. "They have not been charged with crimes or a violation of any applicable policy, rule or regulation. The duration of the suspensions is indefinite.
"For Officers Simpson and Campbell, the suspensions have been for more than a year and for all three Officers there is no scheduled review or suspension-termination date," the letter goes on.
"These suspensions are clearly discriminatory and violate my clients' Constitutional rights. The suspension of their police powers renders them ineligible for details assignments, they are no longer permitted to work overtime, and at the time their police powers were suspended, they were reassigned to menial, administrative positions. The inability to work details and overtime results in a substantial loss of income to each of these officers. Taken as a whole, the changes in the terms and conditions of these three Officers' employment is clearly adverse employment action."
The lengthy suspensions have been "financially ruinous" for the officers, his letter also states.
"Officers Simpson and Campbell have been forced to file bankruptcy because they were dependent on overtime and detail compensation to support themselves and their families.
"Officer Winstead has also suffered substantial financial loss. I am asking you, as the Supervisor of the City Law Department, Labor and Employment Section to reinstate these Officers' police powers immediately.
"If these Officers are not fully reinstated within ten days, I am going to seek injunctive relief and money damages on their behalf in the Hamilton County Court of Common Pleas. If you care to discuss this, let me know."
Nearly six weeks later, on Friday, Campbell was arrested.
She made an initial appearance in federal court and was released on no bond on her own recognizance. She was assigned a public defender who has not responded to a request for comment.
Her case is scheduled to return to federal court for a preliminary hearing on March 6.
Federal and city officials as well as Gottesman could not be reached for comment Monday.
According to records unsealed Friday, Campbell came to the attention of federal officials as they conducted an investigation with Cincinnati Police Department into drug trafficking and street gangs.
As part of that probe, officials identified nightclubs believed to be involved in money laundering to support drug trafficking, a criminal complaint states.
Drug proceeds were used to pay entertainers to perform at nightclubs to generate revenue, which then appeared to be legitimate income.
These local nightclubs under investigation for alleged money laundering and drug trafficking may have been "tipped off" about raids and possibly protected by "members of the Cincinnati Police Department," court records show.
Investigators discovered text messages exchanged Jan. 26, 2015, by Campbell and a nightclub owner, her criminal complaint states. The nightclub owner was not named.
Campbell allegedly responded to a text from the nightclub owner asking if an individual was an undercover officer.
According to the affidavit filed in support of the criminal complaint, Campbell confirmed via text the person was an undercover officer and discussed with the club owner the possible reasons that the police department might investigate the nightclub.
"They work random nights and go into different bars. If they come back again next weekend I would say yes," Campbell allegedly responded, federal records state.
Campbell also is accused of failing to accurately report on her federal tax returns cash income that she earned working off-duty details.
According to police records, Campbell earned more than $81,000 in total working off-duty details in 2015, 2016 and 2017. Those details were at nightclubs and bars and Cincinnati Reds games, other police records we obtained show.
Winstead and Simpson are not mentioned in the court records filed Friday.
They have not been charged with any crimes and remain on desk duty at last check.
At the time Simpson's police powers were suspended, she was assigned to the Vice Squad as the "Liquor Coordinator and (was) responsible for maintaining, processing and coordinating reports related to liquor permits for the Department," according to her latest available job review.
"She is the Department's subject matter expert on the liquor permit process and has extensive knowledge on liquor laws and regulatory violations," a supervisor wrote.
"Officer Simpson routinely works with other units, outside agencies, and other City Departments, including council members who rely on her knowledge of liquor permit premises. Officer Simpson's work led to several chronic nuisance locations being shut down or receiving penalties from the Liquor Commission. Officer Simpson is highly motivated and performs her duties with little supervision."
Winstead racked up hundreds of hours in recent years working off-duty details at bars and nightclubs such as Brownstone and Inner Circle and schools including Western Hills High and Hyde Park Elementary.
He was also working at Cameo nightclub the night two men were killed and several others were hurt when gunfire broke out inside March 2017, police records show.
During the summer of 2016, when Winstead worked in the Violent Crimes Squad at District 4, an internal investigation was launched into an allegation of "Law Violation by Officer," police records show.
Winstead lost his police powers on June 3, 2016, according to police records. They were restored nearly two weeks later, on June 15, 2016.
He was suspected by his then-co-workers of thwarting undercover drug investigations and tipping off drug dealers about police activity, according to records FOX19 NOW obtained two years ago related to the internal investigation.
The probe closed with the allegation "Not Sustained," in March 2017, police records show.
Former Assistant Police Chief David Bailey was asked about Winstead during a deposition he gave in 2018 as part of a federal lawsuit filed by a former officer seeking reinstatement.
The internal investigation began and ended during Bailey's tenure commanding CPD's Investigations Bureau, which oversees Internal Investigations Section, Bailey explained during the deposition to attorney Robert Croskery, who represents Jason Cotterman.
Related story: Former Cincinnati cop fights to get job back
According to the Aug. 31, 2018 deposition, Bailey said:
"Officer Winstead was assigned to a (violent) crime squad in District 4. They do some undercover work, narcotics activity. They have the opportunity to work with other agencies. One of those agencies was the Regional Narcotics Unit.
"The commander of the Regional Narcotics Unit (RENU with the Hamilton County Sheriff's Office) believed that Officer Winstead had advised a suspect of an impending search before arrival, and as a result, they believe that the contraband was discarded. That was the allegation that came to CPD."
Bailey then stated: "CPD agreed to take on that investigation internally and look into it."
However, the former commander for RENU, Brad Winall, told FOX19 NOW in a 2017 interview the leader of CPD's internal investigation section at the time, Lt. Craig Gregoire, called him in June 2016 and asked RENU to turn the case over to CPD to handle.
Winall told us he honored the request, but he and RENU were ultimately disappointed at the outcome of CPD's investigation based on what they originally were told.
Bailey said in his deposition CPD's internal "investigation went on for many, many months. As you can imagine, there are things that we would have to do on our end to see if we can mimic that behavior. It didn't work.
"There was a time where Internal believed that there was the opportunity to - to intervene, they went to District 4. They confiscated some cell phones that belonged to Officer Winstead, and they looked at those cell phones pursuant to a warrant to determine if there was interference with searches being done.
"The outcome of that search I will tell you proved negative. We had no more information. The case was closed non-sustained."
Then, Bailey said in his deposition, he pulled the accused officer aside and gave him some advice.
"I will tell you, upon conclusion of that investigation, I had Diondre Winstead come to my office and I had a very, very candid conversation with him. I told him what I believed he was doing and I advised him whatever he is doing, he had better stop. He said he understood, he shook my hand and he left."
"So," Croskery said, according to the deposition, "when you're saying that the allegation was not sustained, you're not saying the conduct didn't necessarily occur, but rather that you were unable to find evidence to corroborate it that you felt was sufficient, is that right?"
"That's correct," Bailey responded.
Copyright 2020 WXIX. All rights reserved.