'The worst serial killer I ever dealt with': The confession of Joseph Paul Franklin
Updated: Feb. 17, 2020 at 9:40 PM EST
CINCINNATI (FOX19) - Neo-Nazi. White supremacist. Racist. Those are some of the words prosecutors around the country used to describe Joseph Paul Franklin. From 1977 to 1980, Franklin went on a nationwide killing spree, targeting those who were black, bi-racial or Jewish.
"Three years. The same length of time Jesus was on his mission," Franklin once said.
Franklin's mission? He said he wanted to start a race war.
"The worst serial killer I ever dealt with," Hamilton County Prosecutor Joe Deters said.
Deters says his office got involved in the prosecution against Franklin in 1997 when a cellmate of Franklin claimed Franklin confessed to killing two black Cincinnati boys in June 1980.
14-year old Darrell Lane and 13-year old Dante Evans Brown were walking to get candy on Reading Road in Bond Hill when they were gunned down. For years, the murders were unsolved.
Deters' office would need to get a confession from Franklin, who was sitting on death row for a murder in Missouri in 1977. But Deters would not be the one going face to face with the serial killer.
"He hates men," Deters remembers being told. "But if you have a pretty assistant prosecutor. I brought in Missy Powers."
Melissa Powers, a current Hamilton County Juvenile Court judge, was an assistant prosecutor in 1997.
"I think men took the approach, if you send in a pretty face, they're gonna confess, but I was hoping that you needed more than just that," Powers said. She wrote a letter to Franklin, to see if she could get a response.
"I sent a photograph of my badge ID because I knew he changed his hair color, and frequently changed his hair color throughout, while he was out in the public, to avoid arrest or being identified," Powers said. "So I mentioned that my hair color was different on my ID."
Eventually, Franklin agreed to see Powers. There were ground rules. No cameras. Just a tape recorder. And no meeting on Hitler's birthday. Powers flew to Missouri and sat face to face with Franklin.
"Basically what I was doing was very similar to what Clarice was doing in "Silence of the Lambs," Powers said.
"Silence of the Lambs" was an Academy Award-winning movie released in 1991. It was a psychological thriller where an FBI trainee came face to face with a cannibalistic killer.
"I was on pins and needles making sure hopefully I knew as much as I possibly could about him, what his triggers were, what they weren't, and I didn't make a mistake," Powers said. "There was a lot riding on my shoulders."
Powers says she used flattery to soften Franklin up.
"Would keep hitting him with how smart he was or only he could have figured that out," Powers said.
Powers got the confession, not only to the murders of Darrell Lane and Dante Evans Brown, but four others nationwide. The confession was recorded on an audiotape.
"That's what I was trying to do," Franklin said on the tape. "I just decided to turn up the heat a little bit. And just commit more killings. And just to try to force them to get me publicity."
Powers' job was not finished. She now had to transition from prosecutor to witness when Franklin came back to Cincinnati to stand trial.
Franklin was his own co-counsel and when he was up at the stand during sidebars, Powers says he would stand right behind her.
"Not comfortable at all," Powers said. "It would make the hair on the back of your neck stand. You know it was very uncomfortable."
Powers' testimony led to a conviction, and two life sentences for Franklin. The sentences were symbolic, as he was already going to die for his 1977 murder in Missouri and was executed by lethal injection in 2013. Powers sees it a different way.
"I think for the families, especially the mothers of these children, to get that closure meant quite a bit to them, and I think that was the most important thing," Powers said.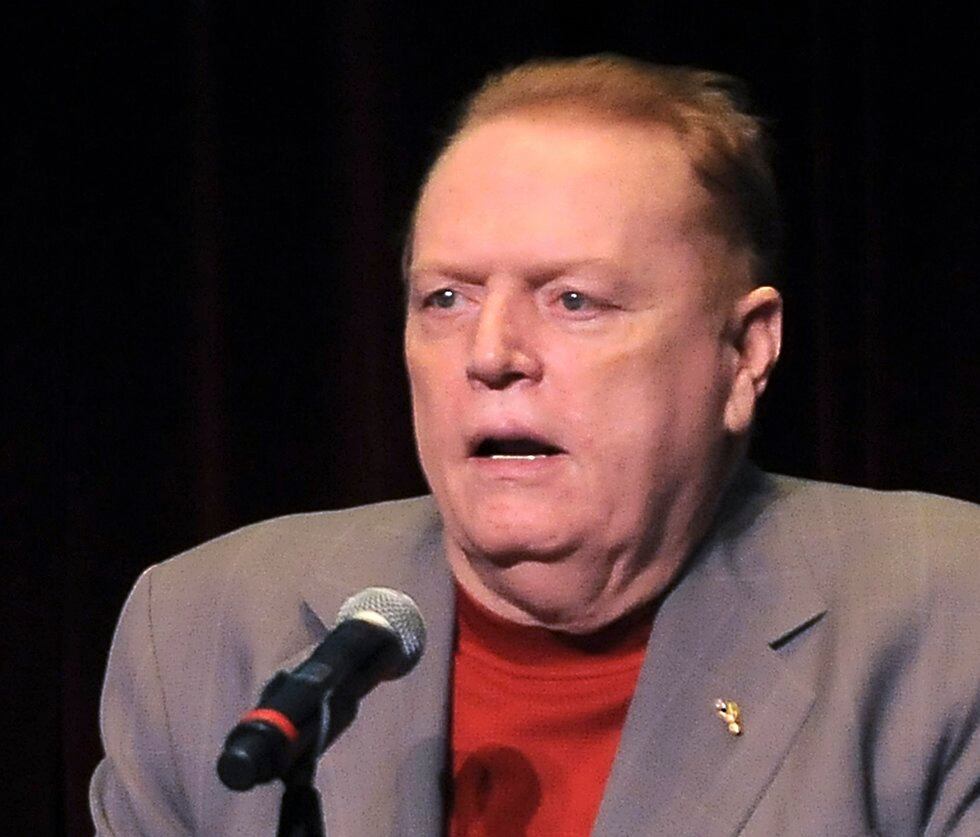 In July of 1974, the first Hustler magazine was published by Larry Flynt in Cincinnati.
Four years later, Flynt and his lawyer were involved in an obscenity case in Georgia. As they were walking back to the courthouse, Joseph Paul Franklin, who was across the street, shot them both. Flynt was partially paralyzed.
Franklin later said he targeted Flynt because Hustler depicted a bi-racial couple in one of its issues.
In 2013, Flynt stated that he was against the death penalty, and did not want Franklin to be executed. Franklin was on death row for a murder in Missouri at the time. He was executed by lethal injection a month later.
Copyright 2020 WXIX. All rights reserved.