If drafted, Burrow says he will play for the Bengals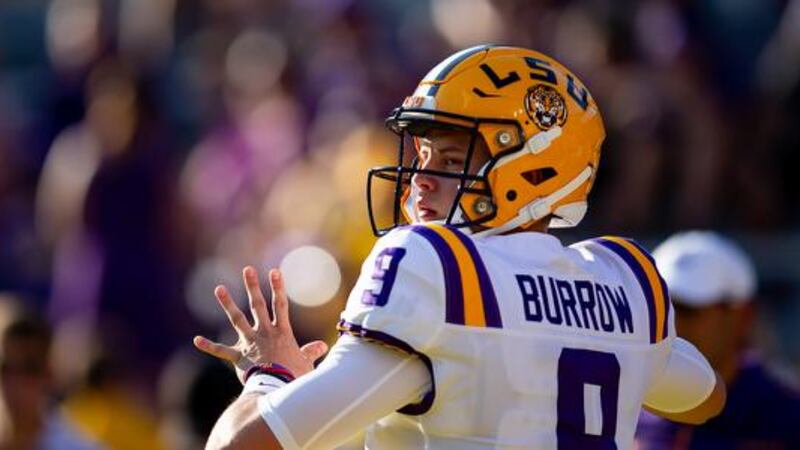 Updated: Feb. 25, 2020 at 12:40 PM EST
INDIANAPOLIS (FOX19) - Heisman Trophy-winning quarterback Joe Burrow confirmed he will play for the Bengals if drafted number one overall.
Speaking at the NFL combine in Indianapolis, Burrow was asked if he would "happily report" if selected by Cincinnati.
"Yeah. I'm not going to not play," Burrow said. "I'm a ballplayer. Whoever picks me, I'm going to show up."
There have been recent national reports that Burrow might try to influence who drafts him, like former top quarterback prospects Eli Manning and John Elway. Burrow has been non-committal in recent interviews about being the number one overall pick – which is owned by the Bengals.
PREVIOUS | Joe Burrow's journey to franchise-changing quarterback
"I just didn't want to be presumptuous about the pick. That's why I've been non-committal, because I don't know what's going to happen. They might not take me, they might fall in love with someone else. (Reporters) kind of took that narrative and ran with it, but there's never been anything like that from my end," he said.
Burrow said he will not work out or throw at the NFL combine but will do interviews. He is yet to interview with the Bengals, but that meeting is scheduled for later in the week.
"For any quarterback, you've watched a lot of tape, but you haven't had a chance to talk to that guy," said Bengals head coach Zac Taylor. "It's just fun to start that process with those guys. You get more of a chance at Pro Days and specialized workouts to find out a lot more information, but it's just a good starting point for everybody."
Burrow threw 60 touchdowns and led LSU to a national championship.
Copyright 2020 WXIX. All rights reserved.