'Sheriff No Narcan': Richard Jones criticized by John Oliver on 'Last Week Tonight'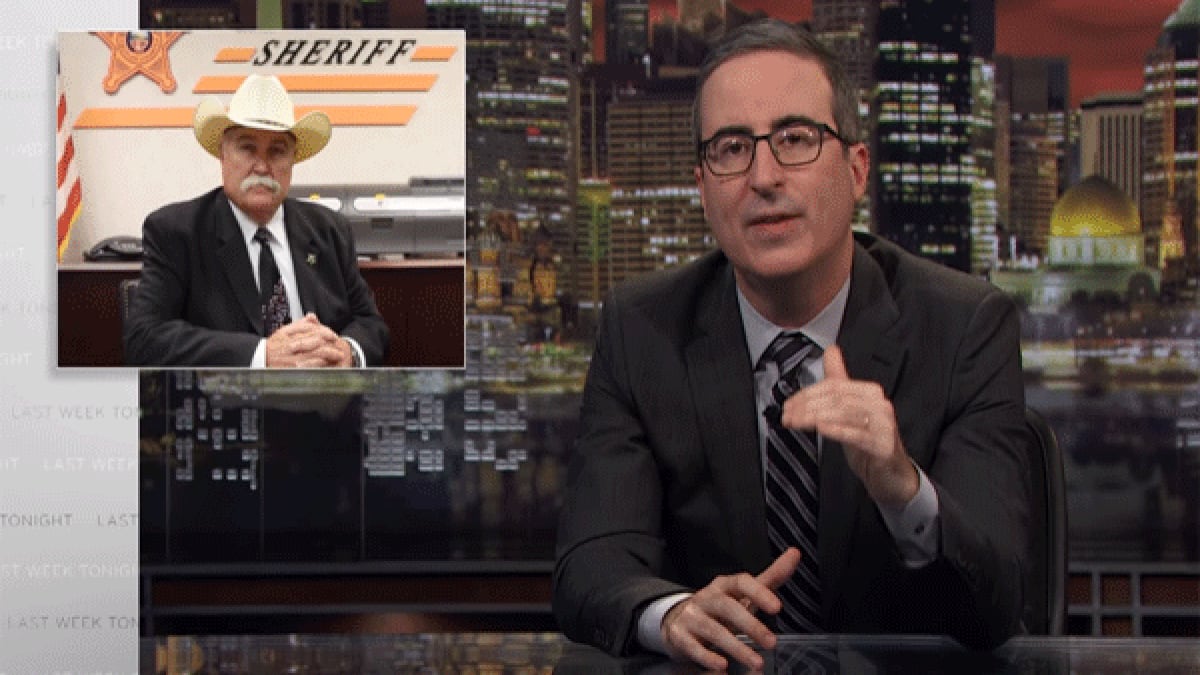 Updated: Mar. 10, 2020 at 1:38 PM EDT
HAMILTON, Ohio (FOX19) - "Last Week Tonight" host John Oliver is calling out Butler County Sheriff Richard Jones for his anti-narcan stance.
"Sheriff Jones in Butler County, Ohio, has refused to allow his deputies to carry Narcan to revive people mid-overdose, which is an incredible policy to adopt in a place where, at one point, overdoses were killing more people than all other deaths combined," Oliver said on the show Sunday night.
"Jones has argued that is it unsafe for his officers to help revive people but the more he talks, the less it seems he thinks people are worth reviving at all."
Butler County Sheriff: My deputies won't use Narcan
The outspoken, cowboy hat-wearing, cigar-smoking law enforcement veteran with a saddle and framed pictures of John Wayne in his office is the only southwestern Ohio sheriff whose department doesn't use Narcan.
Deputies in Hamilton, Clermont and Warren counties all carry it.
Jones announced three years ago his deputies don't use Narcan and never will under his watch, despite its effectiveness in reversing the effects of heroin overdoses.
He has told FOX19 NOW when people who overdose are revived, they're often violent and not too thrilled to wake up and see deputies.
"'I've seen reports to where people have been Narcaned 20 times," Jones said in a July 2017 interview. "Not 20 at one setting, but 20 separate times where the life squads and fire trucks and the police have to go out. But in Butler County, not so."
Jones is shown on "Last Week Tonight" in a previous media interview saying: "I'm not advocating that people die, but I'm not advocating that the police, this is their job. I understand that people say it's a disease, but I don't know that I believe it is a disease."
Oliver notes there are thousands of sheriffs cross the country and 25 percent of law enforcement works for sheriffs.
"As for Sheriff No Narcan," Oliver says, "unless someone steps up to challenge him, he will be unopposed when he runs for re-election later this year."
That seems likely as Jones , a staunch Republican who supports President Donald Trump, approaches what probably will be his fifth term in office.
No Republican or Democrat candidates emerged before the December filing deadline for the upcoming primary.
An Independent candidate who wants to run against him only has until 4 p.m. Monday.
Jones was first elected in November 2004 and sworn into office in January 2005.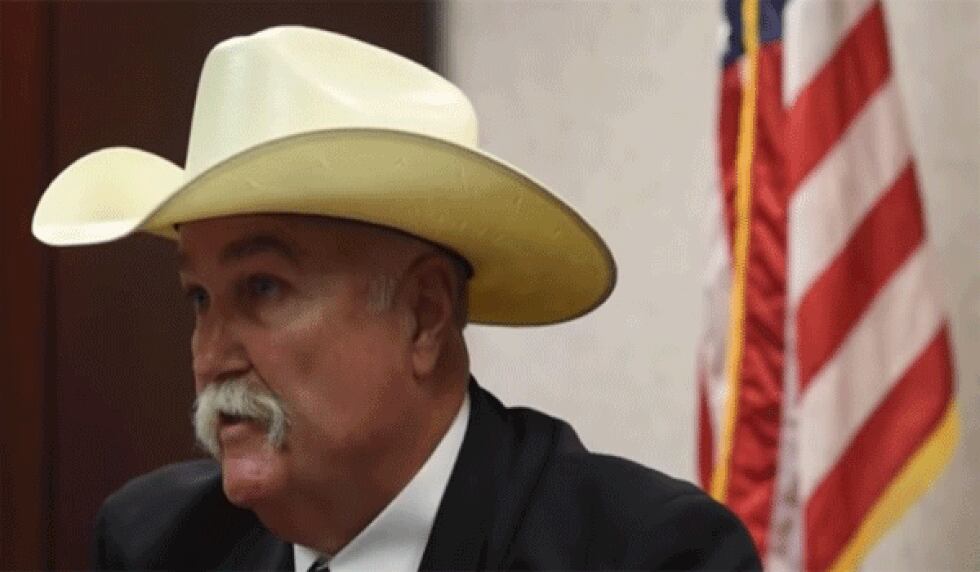 On Tuesday, when we contacted him for reaction to "Last Week Tonight," Jones said he loved it.
The episode is available on HBO and YouTube (please note there is some strong language in the video).
"It's satire and if you can't make fun of yourself and make fun of other people in a humorous way, you need not be in this business," he said. "One of the major requirements is you must have thick skin."
He said being on a show like this helps to boost his position.
It reaches an audience that he normally can't. It also prompts discussion.
"And discussion is a good thing, whether you are for or against my stance. Discussion is a good thing," he said.
Besides, he points out, this is not the first time he has been spoofed on a national show for his controversial policies.
He has drawn much criticism over the years for his stance on immigration.
"I was on the Jon Stewart show (in 2014)" he said. "I asked 10 people if I should be on the Jon Stewart show and they all said no."
He didn't listen to a single one of them.
Copyright 2020 WXIX. All rights reserved.