Sheriff: 20-year-old Cincinnati mother murdered by her baby's father in Fayette County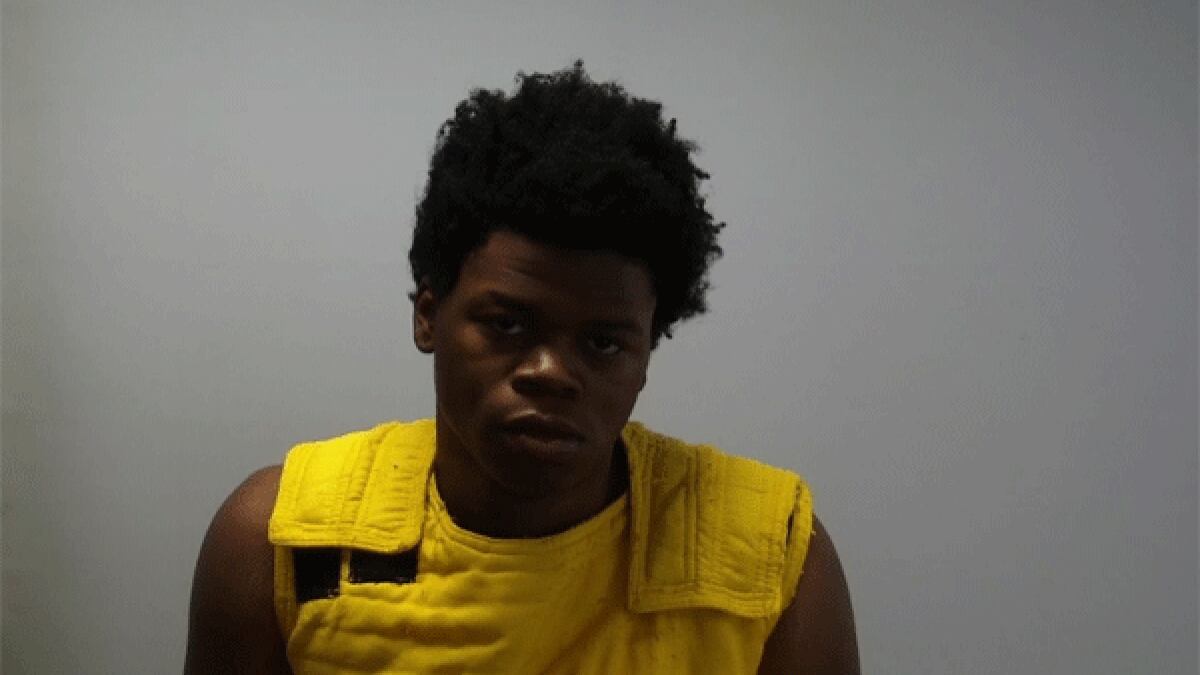 Updated: Mar. 10, 2020 at 1:48 PM EDT
FAYETTE COUNTY, Ohio (FOX19) - A 20-year-old Cincinnati mother is dead in a shooting with her baby was in a car nearby in northeastern Fayette County, and the baby's father is now under arrest, according to the Fayette County Sheriff's Office.
Lilliana Null was found shot multiple times at the Pine Tree Apartment complex on Joanne Drive shortly after 6 p.m., sheriff's officials said.
Joseph A. Brown, 21, of Washington Courthouse, was detained and charged with aggravated murder.
He is held without bond at the Fayette County Jail and is set to make his first appearance in the case Tuesday in Washington Court House Municipal Court.
Sheriff's officials took Brown into custody shortly after they arrived at the complex in response to a report of a male repeatedly shooting a female at the rear of the apartment buildings, according to a news release.
The initial call reported that the assailant was still armed and in the area.
When they arrived, deputies encountered Brown exiting the front of an apartment building. They said in the news release they "learned he was the alleged shooter."
They detained him and then found Null's body with multiple gunshot wounds in the rear yard behind an apartment building on Joanne Drive.
Fayette County EMS responded but were unable to find signs of life, sheriff's officials said.
Null was pronounced dead at the scene by the Fayette County Coroner's Office.
A witness was inside the victim's vehicle at the time, along with Null's baby with Brown, according to the sheriff's office.
As detectives continue their investigation, preliminary information indicates Brown and Null had recently separated, and Null was reportedly bringing their infant to the residence for visitation, sheriff's officials wrote in the release.
Custody of the baby has been relinquished to Fayette County Children's Services for further disposition, they said.
Members of the Fayette County Prosecutor's Office also responded to the crime scene.
One of Null's relatives set up a Go Fund Me account to help pay for her funeral.
So far, $530 has been raised toward a $6,800 goal.
"Tonight my niece was murdered...Lilli was a beautiful person doing the best she could to co-parent her new baby boy when tonight he talked her into coming for a visit only to be chased by the father as she held there infant son," the Go Fund Me page reads.
"She paused long enough to lay him on the ground (sic) Before he started shooting that one act speaks volumes to the kind of mother she was and never got to be because of his selfish act... my ask (sic) is that you help us give her a funeral.
"She left this world in an ugly way and deserves a memorial as beautiful as she was!! her mother my sister is on her long journey from Virginia and upon her arrival will have no time to morn because she goes before a judge in the morning to partition the court for guardianship of her grandson the only piece of her daughter she has left!! And thing you can do to help to lighten this load will mean the world to my family!!"
Copyright 2020 WXIX. All rights reserved.