Cincinnati 911 call-taker fired over handling of call about man who died of stroke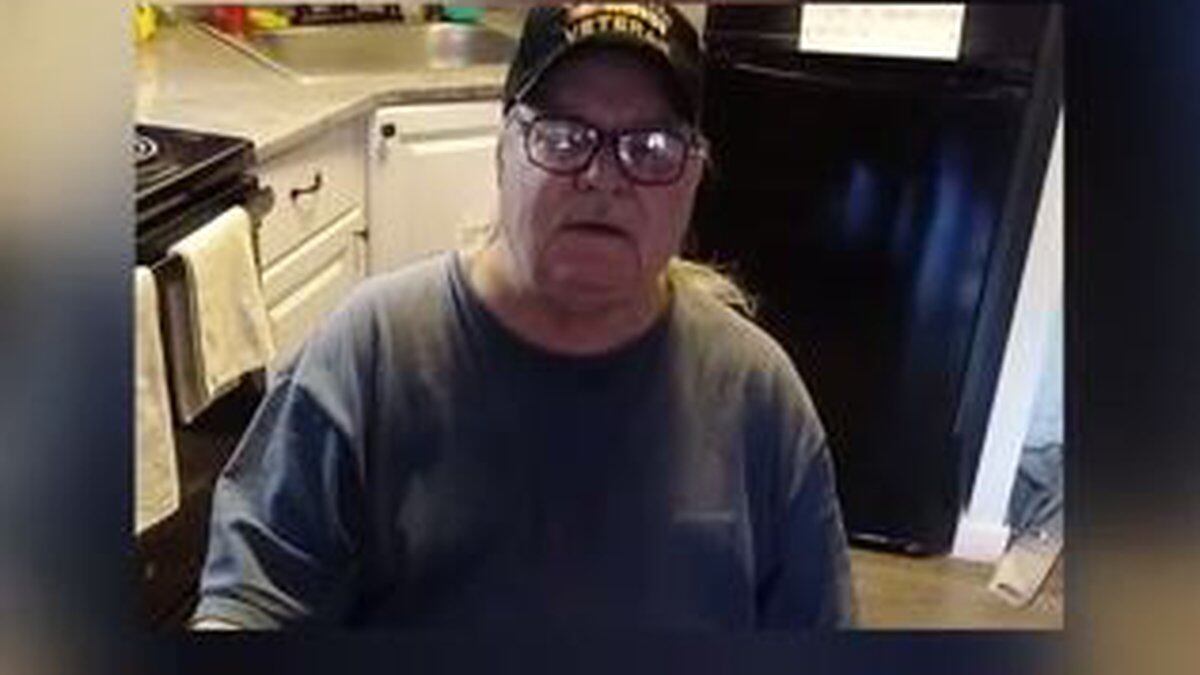 Updated: Mar. 11, 2020 at 8:14 PM EDT
CINCINNATI (FOX19) - A Cincinnati 911 call-taker was fired this week over how she handled a call in January from the neighbor of a stroke victim who died after she didn't send help, a source tells FOX19 NOW.
The call took place Jan. 12 from an apartment building on Groesbeck Road in College Hill.
Call-taker Sherri Willis spoke to the patient's neighbor for nearly eight minutes, according to a letter City Manager Patrick Duhaney wrote earlier this month to City Council and Mayor John Cranley.
Previously | City confirms man's death after 911 call taker didn't send help | 911 calls released in death of man whose neighbors reported stroke
The caller told Willis the patient might not want to answer questions or want help, to which Willis replied, "we can't force ourselves on him," and, "if he doesn't want help, they won't do anything. He has to want to be helped," Duhaney wrote.
Eventually the caller hung up, and Willis closed the call without sending first responders, his letter stated.
Less than a minute into the call, Willis had been provided enough information to send first responders, the city manager noted.
The next day, another 911 call came from the same apartment building. The caller indicated the man who had suffered the medical emergency the previous night was dead.
Willis was suspended for "serious neglect of duty" and violating "multiple established" procedures, according to Duhaney.
"What took place on the night of Jan. 12 is nothing short of a tragedy," he wrote. "It's unclear if the individual would have lived or died, but the actions of this call-taker undermined the possibility of a positive outcome in this situation."
The city manager disclosed the incident and the call-taker's suspension on March 2, after FOX19 NOW inquired about both.
On Feb. 28, we requested interviews with city and police officials as well as dozens of public records related to the calls, including all 911 calls, radio traffic, investigation reports and the call taker's personnel file and discipline.
The 911 calls and other records were released earlier this week, but we are still waiting for most of them.
It's not clear when the city will put them out.
Earlier Wednesday, we also asked a city spokesperson for the call-taker's job status. We did not hear back, so we checked again.
Meanwhile, we confirmed through a source she was fired and reported it.
The city spokesman, Casey Weldon, got back to us Wednesday night.
"I'm told the call-taker was dismissed yesterday," he wrote in an email at 8:42 p.m.
This is the latest controversy over how Cincinnati's 911 center handles calls for help.
It's an issue that came to the city's forefront in April 2018, when 16-year-old Kyle Plush died in his mini-van despite twice calling 911 for help when he became trapped underneath a third-row, rear seat.
His father, not police, located him and it was about five hours after Kyle placed two 911 calls pleading for help and providing specific details in his final call on his location and description of his vehicle.
City attorneys are now fighting a wrongful death lawsuit against the city, its former city manager, two police officers, and two 911 call takers.
RELATED | Lawsuit: 911 calls from teen who died in van mishandled | Mayor: Cops, dispatchers 'wrong' in Kyle Plush death case
The suit alleges the city and several people are at fault in Kyle's death, including that the city knew about previous complaints related to the 911 center failing to locate callers and delaying dispatch in response to emergency calls.
The 911 center, traditionally run by the police department, has struggled with a variety of problems over the years.
That includes low staffing, inadequate training, system-wide failures resulting in the computer-aided dispatch (CAD) system going down, police radios not working and cell phone call routing leaving some calls unanswered, city records show.
The city also has moved its Emergency Communications Center from police oversight to civilian management back to the police department and back to civilian again with a revolving door of managers.
A few months after Kyle's death, FOX19 NOW uncovered previous cases of Cincinnati's first responders not being properly dispatched to emergencies - and discipline of some call takers being reduced by top city leaders after union intervention.
MORE | Man having 'mental breakdown' found dead after 911 call taker deflects request for police
In a January 2017 call about a shooting in Walnut Hills that ultimately was determined to be a homicide, call takers were unable to enter information in a timely manner into the Computer Aided Dispatch (CAD) system, a police memo shows.
The 911 center also could not determine the correct location of the initial call, and it was not properly coded, then-Assistant Police Chief David Bailey wrote Police Chief Eliot Isaac on Jan. 21, 2017.
A review of the response by dispatchers and police officers "indicates serious service issues occurred in all facets of the call," Bailey wrote.
FOX19 NOW also found two examples of police not getting out of their cruisers when they responded to citizens reports of gunshots in neighborhoods.
In both cases, after police had come and gone, citizens called 911 again, this time to report finding two men shot to death in separate slayings and police returned.
RELATED | Councilman: Kyle Plush could be alive today if we knew about this | 'Too dangerous' to leave cruiser? Homicide victim found hours after officer leaves |Memo: Cincinnati cops will be required to get out of cars, search by foot
The Hamilton County Prosecutor's Office reviewed Kyle's death. Prosecutor Joe Deters announced in November 2018 no charges would be filed.
City Council promptly took action following Kyle's death, retaining two independent firms to review the case and they made sweeping changes to emergency response procedures.
They held a series of public meetings during a public inquiry, hours-long sessions as Plush's family patiently sat through as they sought answers.
The Plushes returned for more meetings that would follow over the coming months but ultimately said they were still seeking answers.
They did publicly supported council's approval of $454,000 to increase 911 staff and to improve technology at the 911 center as part of a 12-month action plan.
The city has launched a new system called Smart911 designed to make it easier for first responders to find 911 callers in an emergency.
Once people register for it, their emergency information will automatically be displayed to call takers when they dial 911.
MORE | City launches 'Smart 911' to provide critical info to first responders
Copyright 2020 WXIX. All rights reserved.