Ohio orders abortion clinics to stop 'nonessential abortions' due to COVID-19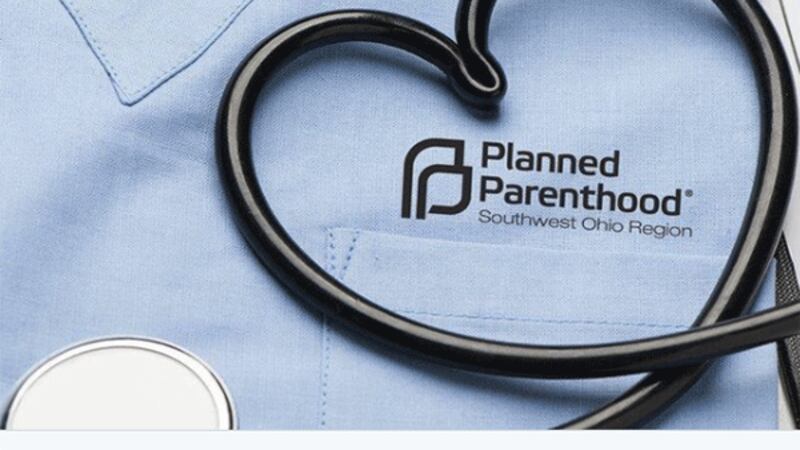 Updated: Mar. 23, 2020 at 6:09 PM EDT
CINCINNATI (FOX19) - The Ohio Attorney General's Office sent letters to three abortion clinics including ones in Cincinnati and Dayton to stop performing abortions amid the coronavirus pandemic after complaints to the Ohio Department of Health.
A letter also was issued to a urology group in Norwood that was allegedly performing elective surgeries, according to copies of the letters released to FOX19 NOW.
The Ohio Department of Health issued an order "cancelling all non-essential or elective surgeries and procedures utilizing personal protective equipment ("PPE") as of 5:00 p.m. on March 18, 2020. The order was issued, in part, to preserve PPE for health care providers who are battling the COVID-19 pandemic that is spreading in our state and also to preserve critical hospital capacity and resources," reads a copy of the letter to Planned Parenthood of Southwest Ohio's Cincinnati Surgical Center on Auburn Avenue.
"The Ohio Department of Health has received a complaint that your facility has been performing or continues to offer to perform surgical abortions, which necessarily involve the use of PPE. On behalf of the Department, you and your facility are ordered to immediately stop performing non-essential and elective surgical abortions.
"Non-essential surgical abortions are those that can be delayed without undue risk to the current or future health of a patient. The Department of Health has outlined criteria to consider when determining whether a procedure is essential (see attached order).
"If you or your facility do not immediately stop performing non-essential or elective surgical abortions in compliance with the attached order, the Department of Health will take all appropriate measures. This is an unprecedented time in the state's history and everyone must do their part to help stop the spread of this disease. We look forward to receiving your confirmation that you and your facility are complying with the attached order."
The AG office only sent letters to abortion providers that were the subject of complaints to the health department, said Bethany McCorkle, a spokeswoman for the AG office.
"This is not an abortion issue," she said Monday. "A letter was also sent to a urology group that was allegedly performing elective surgeries.
"As our client, if Dr. Acton's office determines that her order was violated by any surgical facility in Ohio, they can refer it to our office to pursue legal action on behalf of the Ohio Department of Health."
Cincinnati Right to Life and other statewide pro-life groups said they shared evidence that abortion facilities were still in operation and called upon the grassroots community to contact Gov. Mike DeWine and Health Director Dr. Amy Acton.
"We are grateful to Governor DeWine and Attorney General Yost for their justice in carrying out statewide mandates to protect all our citizens," said Meg Wittman, Executive Director of Cincinnati Right to Life. "Today lives have potentially been saved from COVID-19, but they have surely been saved from abortion."
Jennifer Branch, an attorney for one of the clinics that received a letter, the Women's Med Center of Dayton, said they are complying with the order.
"There should be no confusion. Let me be clear: Abortion clinics in Ohio are open and will remain open to provide care to their patients. WMCD immediately complied with Dr. Acton's PPE Order before it became effective on March 18th. In fact, WMCD had already taken steps to minimize the use of PPE (personal protective equipment) before the order was issued. On Friday evening, WMCD received a letter from the Department of Health seeking confirmation that WMCD was complying with Dr. Acton's order. I immediately responded assuring ODH that WMCD was in full compliance."
The governor referred questions about the abortion issue to the attorney general's office Monday when it came up during his daily coronavirus news conference in Columbus.
A statewide "stay at home" order to try to stop the coronavirus from infecting and killing more people goes into effect for two weeks at 11:59 p.m. Monday, he announced Sunday.
Planned Parenthood advocates say abortions are an essential — not an elective — procedure.
Planned Parenthood of Greater Ohio said in a statement on Twitter that it is abiding by the order regarding personal protective equipment but continuing surgical abortion.
"Planned Parenthood's top priority is ensuring that every person can continue accessing essential health care, including abortion. Under that order, Planned Parenthood can still continue providing essential procedures, including surgical abortion, and our health centers continue to provide services that our patients depend on."
The Columbus-based anti-abortion group Created Equal claims all of the clinics are in violation of the order and should have to close.
"If abortion is a 'choice' then abortion is an elective procedure," said Mark Harrington President and Founder of Created Equal, in a statement to FOX19 NOW.
"However, abortionists want to have it both ways. In a clear double standard, abortion centers across the nation are staying open during this national health crisis, risking public health and safety."
NARAL Pro-Choice Ohio, a non-profit that supports legal abortion, said in a statement sent out over the weekend that "abortion care is a time-sensitive medical situation that cannot be significantly delayed without profound consequences."
"Ohioans are continuing to rely on their trusted community abortion providers during this crisis, and Ohio's elected officials should not stand between patients and their doctors. Abortion is an essential health service. Attorney General Dave Yost and Ohio Right to Life president and State Medical Board member Mike Gonidakis should not be exploiting the Covid-19 crisis to further their agenda to close Ohio's abortion clinics."
In a press conference on Saturday, Acton said the order was not a political decision.
"I am the doctor for 11.7 million people and all women no matter where they fall on this," she said. "And I think that's very important we cannot allow the politics of things to get in the way of doing what we have to do in a state of emergency."
Copyright 2020 WXIX. All rights reserved.