Paige Johnson's remains found nearly 10 years after she disappeared
Updated: Mar. 25, 2020 at 1:39 PM EDT
COVINGTON, Ky. (FOX19) - The remains of a northern Kentucky teenager who went missing nearly a decade ago have been found, Covington police announced Wednesday.
Paige Johnson was 17-years-old when she last seen on Sept. 23, 2010, when her friend Jacob Bumpass said he dropped her off at 15th and Scott streets in Covington.
Human remains were found Sunday morning near Williamsburg Township in Clermont County, near East Fork State Park.
"We are all shocked. We are incredibly sad," said Paige's cousin, Alicen Franks of Covington. "Unfortunately, we always feared this would be the outcome."
A woman called 911 and said her husband was deer hunting in the woods and found a burned human skull at a location near Ohio 276, according to a recording of the call released Wednesday.
The Clermont County Sheriff's Office, Covington police and the Clermont County Coroner investigated the scene and found additional items likely associated with the body, police said.
It was all sent to the Hamilton County Coroner's Office in hopes the remains could be identified. The identification was made using dental records, police said.
"At this point, there is no cause of death. There remain many questions and much work," Covington Chief Rob Nader said during a news conference outside the police department.
"We all wanted to find Paige alive. Today, I'm sad to say that hope evaporated entirely."
RELATED: Tri-State cold case of missing girl gets national attention on 'The Vanished'| Paige Johnson case 7 years later and no answers
Her mother was notified early Wednesday.
Over the past decade, Covington police and Kenton County prosecutors never let up on the case, determined to recover her and bring justice and resolution to her family.
There were multiple public vigils, searches including ones at East Fork State Park, social media posts and requests seeking clues or any little piece of information about her disappearance and offering support to her family
There also is a website dedicated to finding Paige Johnson that provided new, updated information on her case.
Authorities had planned to review it this year to examine new leads and look into new technology to test evidence.
When Covington police received the call that her remains might finally be found, they wanted to make sure it was confirmed to be Paige before they contacted her family, the chief said.
Then, once they were able to tell her mother, he said they felt relief - and then pushed forward again as they keep working to solve the mystery of her disappearance and what happened to her.
Now, those unanswered questions will include determining how she died.
"A lot of ways, you feel relief but you still have a lot of questions about why she disappeared in the first place," the chief said.
"So after you had that moment of relief where you could tell her mom, you went right back to work to find out why she disappeared in the first place."
Kenton County Commonwealth Prosecutor Rob Sanders choked up during a live interview on FOX19 NOW Morning News.
"It's kind of hard," he said, stopping for a moment to compose himself. "It's an emotional case for us.
"Paige Johnson is coming home. It's monumental," he said. "We're just so glad her family will have some closure."
Sanders and Covington police vow investigators won't stop until they solve the case, one that has been frustrating.
"There were multiple witnesses that refused to cooperate with the police, refused to talk to police, flat-out made false claims," Sanders said.
At one point, he said, someone made a false claim that led authorities to Knox County where they "dug a hole the size of an Olympic-sized swimming pool" searching for remains.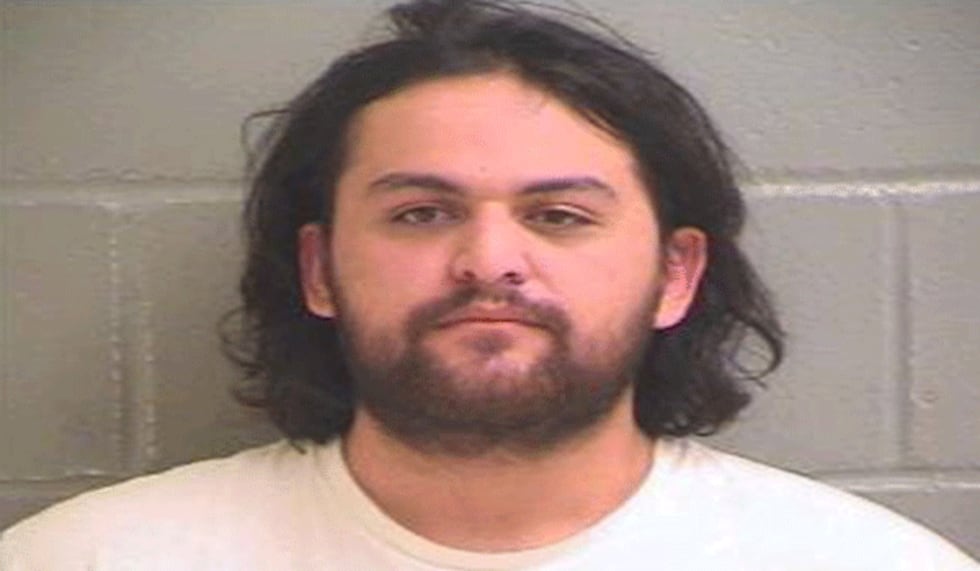 After Paige was reported missing, police questioned Bumpass, then 22, the last person she was known to be with.
He was described at the time as one of Paige's acquaintances and has never spoken publicly about the case.
He was considered a person of interest.
No charges were ever filed.
On Wednesday, Sanders said Bumpass has not been eliminated as a suspect.
Sanders said his cell phone records put him in the area of East Fork Lake State Park the morning Paige disappeared.
His phone communicated with a tower that is a mile or two from where her body was found, according to Sanders.
"This raises as many questions as it answers," Sanders said. "We still have any number of different possibilities."
Copyright 2019 WXIX. All rights reserved.