Ohio governor to sign coronavirus relief bill with election extension
Updated: Mar. 27, 2020 at 6:19 AM EDT
COLUMBUS (FOX19) - Ohio will hold a mail-only primary until April 28 after coronavirus concerns delayed in-person voting earlier this month.
The primary election rules are part of sweeping legislation Ohio's House and Senate unanimously passed Wednesday to help the state weather the impact of the COVID-19 outbreak.
Gov. Mike DeWine is expected to sign the package on Friday morning, House Speaker Larry Householder tells FOX19 NOW.
"The impact of the coronavirus has touched the lives and daily routines of all Ohioans," he said. "We believe this legislation will help state and local leaders manage through this global pandemic."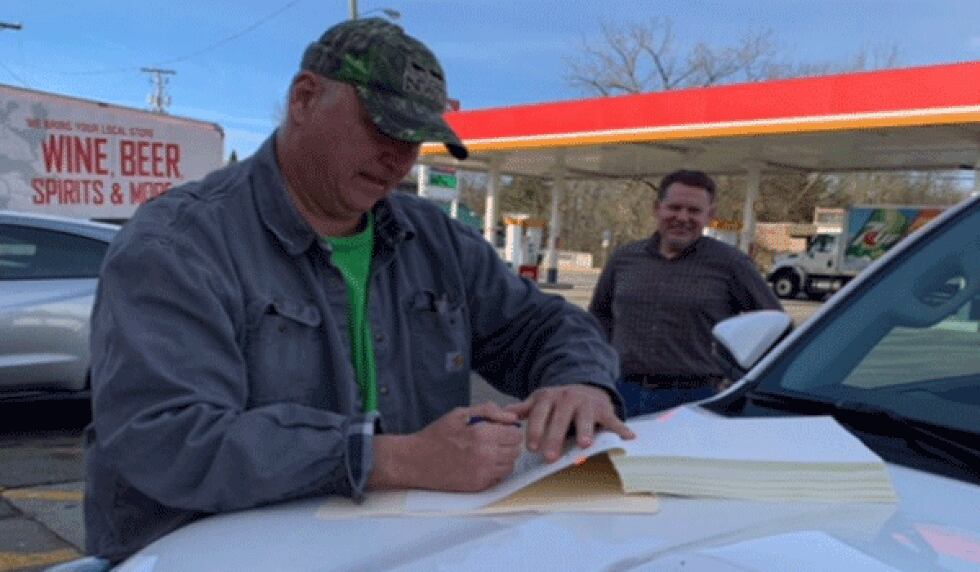 If you already cast your ballot, it will count.
The Ohio Secretary of State will mail all voters a postcard informing them how they will be able to request their ballot by mail from their local county Board of Elections.
The board will send them their ballot and a postage-paid return envelope.
Other highlights to the legislation that lawmakers say supports people and working families:
Simplifying unemployment requests so money is released quicker and easier for people suddenly out of work because of the coronavirus pandemic. The eligibility will be changed for COVID-19 and the waiting period and work search requirements will be waived.

Moving state tax deadline from April 15 to July 15

Prohibiting water shutoffs

Suspending staff-to-child ratios and maximum group sizes at child-care centers

Allowing JFS to continue making payments to publicly funded child care providers during the emergency

Giving the director of Medicaid additional flexibility to support the health care workforce and providers during crisis;

Allowing recent nursing graduates to obtain a temporary license to practice prior to passing the licensure examination;

Granting certified registered nurse anesthetists (CRNAs), under certain conditions, the authority to perform additional duties or services related to anesthesia care;

Waiving state testing and report cards for the 19-20 school year and allowing students to graduate who were already on track to do so

Exempting schools from food processing requirements to ensure children have access to nutrition even if their school is shut down

Limiting EdChoice school buildings for 20-21 to those eligible in 19-20

Allowing schools to use distance learning to make up for missed days or hours of instruction caused by statewide K-12 closures

Allowing licensed special education providers to serve students through tele-health and other electronic communications methods

Extending validity of state licenses including driver's licenses and providing a 90-day renewal period. DeWine also has publicly asked all law enforcement to not ticket drivers with expired licenses because all of the state's BMV's are closed except for five main offices.

Permitting public bodies to meet electronically as long as the public has ability to participate as well

Allowing recently retired state employees to be rehired at DRC, DYS, MHA, DVS and DDD

$20M (non-GRF) fund shift for DAS operation of state agency capital facility projects.
More relief will be coming to help Ohio once the coronavirus crisis is over and businesses reopen, lawmakers say.
"This is just the first step. We still have more work to do on behalf of our schools and small business owners as we work to ease the burden of all Ohioans," said State Rep. Sedrick Denson, D-Bond Hill.
Copyright 2020 WXIX. All rights reserved.