Judges stop Ohio, Texas, Alabama from banning abortions during COVID-19 pandemic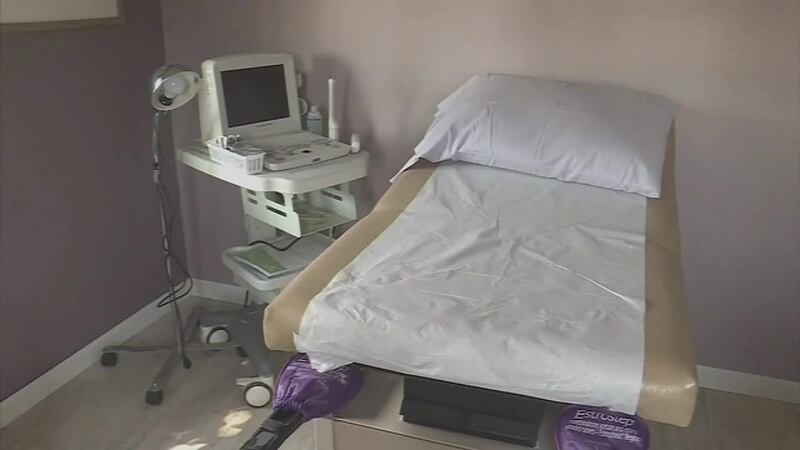 Updated: Mar. 31, 2020 at 4:47 AM EDT
CINCINNATI (FOX19) - Federal judges on Monday blocked officials in Ohio, Texas and Alabama from stopping abortions as part of bans on surgeries and other procedures considered not medically necessary during the coronavirus crisis.
In Ohio, U.S. District Judge Michael Barrett agreed to impose a temporary restraining order for two weeks. He said in his ruling a woman's doctor, not the state, should decide if her abortion was non-essential.
He also decided the state had not proven that performing surgical abortions would result in any beneficial amount of net saving of PPE (personal protective equipment) in Ohio "such at the net saving of PPE outweighs the harm of eliminating abortion."
"We cannot let anti-abortion activists dictate public health policy," said Alexis McGill Johnson, acting president and CEO, Planned Parenthood Federation of America.
"A global pandemic is not an excuse to attack essential, time-sensitive medical procedures like abortion. These political distractions cost valuable time and resources that our state and federal officials cannot afford to waste. Abortion is essential and patients who need this care cannot wait. This is what it's come down to: court battles just so doctors and nurses can care for patients during a public health crisis. Anti-abortion activists have gone too far."
Iris Harvey and Kersha Deibel, presidents and CEOs, Planned Parenthood of Greater Ohio and Planned Parenthood Southwest Ohio Region, said:
"Abortion is a time-sensitive medical procedure. We know our patients who need essential health care cannot wait. Planned Parenthood is here with every person who needs us. While a court battle is the last thing we want, we know it is necessary to ensure patients can continue accessing essential health care without delay.
"Planned Parenthood has worked with the Ohio Department of Health to comply with its order while providing essential abortion services. This lawsuit is not about health care. It's the result of anti-abortion special interest groups who put politics before an entire community's health and safety, which is dangerous, reckless, and unforgivable. We will do everything we can to ensure our doors remain open for the patients who need essential health care."
Ohio's abortion providers are represented by attorneys from the ACLU, Planned Parenthood Federation of America, the ACLU of Ohio, and the Cincinnati firm Gerhardstein & Branch Co.
A spokesman for Gov. Mike DeWine said Monday: "We decline comment on the pending litigation."
Ohio Attorney General Dave Yost said in a prepared statement they would appeal: "The state of Ohio's overriding interest is to save lives in light of the COVID-19 public health emergency. That's the only reason for the Health Department's order.
"After consultation with the experts at the Ohio Department of Health, the state of Ohio will take the course of action that will most quickly achieve that goal — be it an emergency appeal, a trial on the preliminary injunction, a more specifically drawn order, or other remedy."
"It is devastating to see a federal judge rule that abortion is more important than public safety," said Meg Wittman, Executive Director of Right to Life of Greater Cincinnati. "It sets a dangerous precedent. Killing unborn children is the legal genocide that is still deemed necessary and essential during a deadly global pandemic."
"We are grateful to all those who have responded to our calls to action by contacting local and state officials. We are investigating what other avenues of recourse the pro-life movement may have."
In Kentucky, Attorney General Daniel Cameron last week called on Gov. Andy Beshear's administration to temporarily ban pregnancy terminations as part of his order to suspend elective surgeries.
Beshear's executive orders Monday temporarily halts procedures not considered essential, but doesn't specify what they are.
Beshear said at a news conference he leaving the determination of what is essential and what is not up to healthcare professionals.
Elective procedures in Ohio were put on hold earlier this month to preserve personal protective equipment and beds amid the COVID-19 crisis.
Ohio Health Department Director Amy Acton has said the state will likely peak at 10,000 cases a day. She originally anticipated that by May 1, but on Monday the date was moved up to in mid-to-late April.
She has repeatedly explained her order is not a political decision, it is one that simply seeks to curtail community spread of the highly contagious disease.
The state's health department threatened to enforce the elective surgery ban on surgical abortions, essentially banning all abortions after 10 weeks gestation, according to the motion filed Monday morning by several abortion clinics including Planned Parenthood of Southwest Ohio in Cincinnati.
Earlier this month, the Ohio Attorney General's Office sent letters to three abortion clinics including ones in Cincinnati and Dayton to stop performing abortions amid the coronavirus pandemic after complaints to the Ohio Department of Health.
A letter also was issued to a urology group in Norwood that was allegedly performing elective surgeries, according to copies of the letters released to FOX19 NOW.
The office only sent letters to abortion providers that were the subject of complaints to the health department, said Bethany McCorkle, a spokeswoman for the AG office.
"This is not an abortion issue," she has said.
The abortion providers, however, said their motion Monday they feared being shut down and prosecuted. They contend the ban violates the right to the procedure under the U.S. Constitution, granted in the landmark 1973 U.S. Supreme Court ruling that legalized it.
"Some of these patients will be forced to carry pregnancies to term against their will and at risk to their health amidst a health system overburdened by responding to COVID-19," the filing states.
The argument was attached to the lawsuit filed against Ohio's "Heartbeat Bill," that stopped abortions as early as six weeks gestation.
A federal court judge blocked the "Heartbeat Bill" from taking effect last year.
Last week, Planned Parenthood, the Center for Reproductive Rights, and the Lawyering Project filed suit against the Texas governor's administration to ensure abortion remains accessible there.
Abortion providers sue Texas over virus outbreak order
Right to Life of Greater Cincinnati and other statewide pro-life groups said they shared evidence that abortion facilities were still in operation and called upon the grassroots community to contact Gov. Mike DeWine and Acton.
Last week, Right to Life of Greater Cincinnati urged supporters on on Facebook to "keep up the momentum! Everyone in Ohio must be held to the same standard, and that includes abortion facilities which are hoarding precious PPE that they should be donating to healthcare workers treating COVID-19 victims.
"Everyone is giving us the runaround. I know you don't get satisfactory answers when you call, but please don't give up. It is still having an effect."
Supporters were encouraged to contact DeWine, Lt. Gov. Jon Husted and Hamilton County Health Commissioner Interim Greg Kesterman.
At a media briefing last week on coronavirus, DeWine said abortions could occur to save a mother's life. The elective surgery ban laid out criteria for non-essential surgeries.
DeWine has said the four criteria are "fact based."
Threat to the patient's life if surgery or procedure is not performed

Threat of permanent dysfunction of an extremity or organ system

Risk of metastasis or progression of staging

Risk of rapidly worsening to severe symptoms (time sensitive).
Copyright 2020 WXIX. All rights reserved.