Interactive map: COVID-19 cases by neighborhood in Cincinnati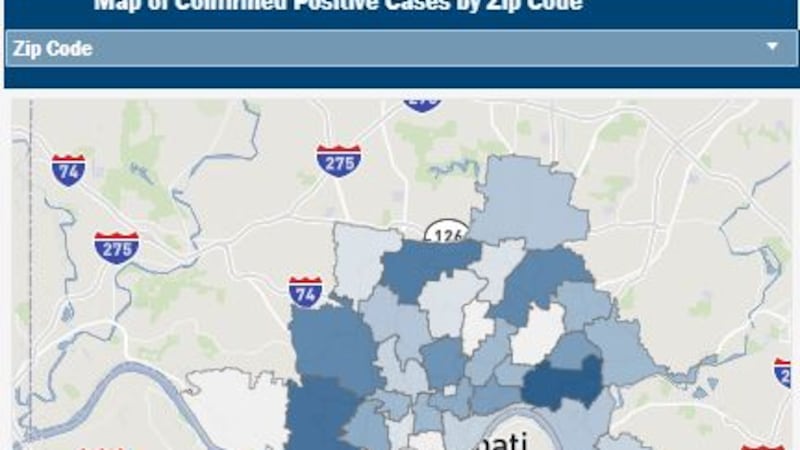 Updated: Apr. 10, 2020 at 11:02 AM EDT
CINCINNATI (FOX19) - The City of Cincinnati has created a tool that allows users to see how many coronavirus cases have been confirmed in their neighborhood.
Use your mouse to hover over an area on the map below and it will tell you how many COVID-19 cases are in a particular neighborhood.
You can also see the total number of confirmed coronavirus cases in Cincinnati as well as deaths caused by the virus.
County-level data can be found by zip code here.
The map below shows the number of coronavirus cases by county in Ohio, Kentucky, and Indiana
Take your mouse and hover over the county and it will tell you how many positive coronavirus cases have been diagnosed there.
Copyright 2020 WXIX. All rights reserved.