No bond for accused cop killer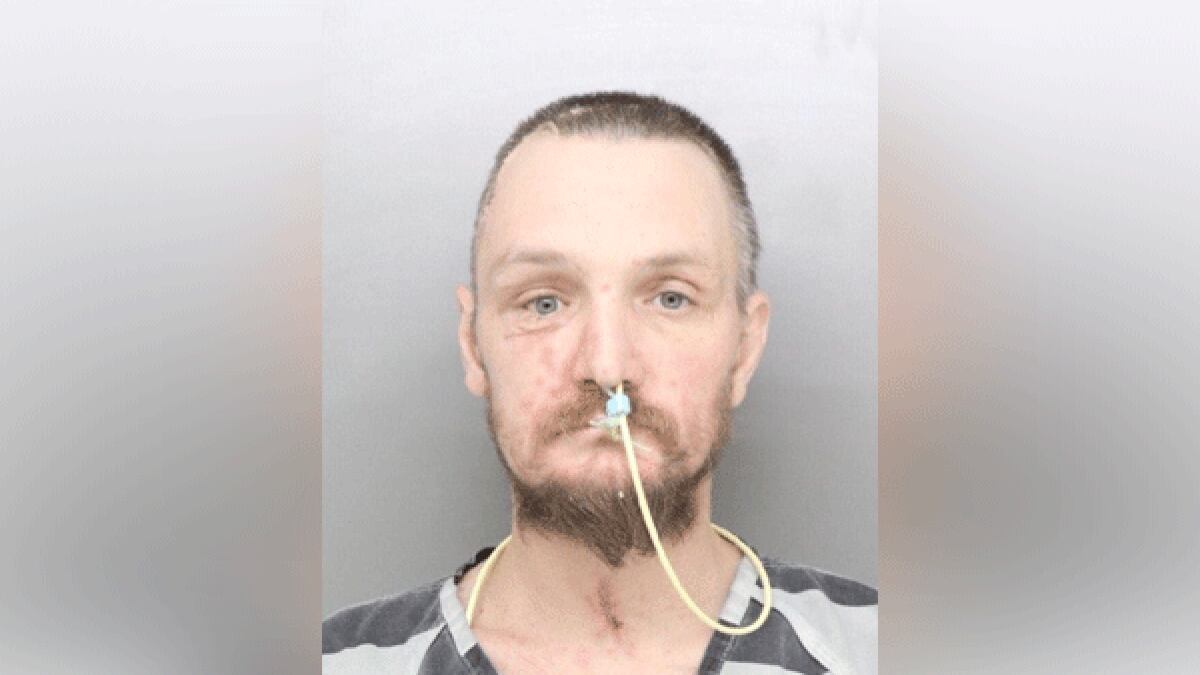 Updated: Apr. 21, 2020 at 11:51 AM EDT
CINCINNATI (FOX19) - The man charged with aggravated murder for the death of Springdale Police Officer Kaia Grant will be held at the Hamilton County jail without bond, a judge ordered Tuesday.
Hamilton County prosecutors said in court they will seek the death penalty for Terry Blankenship, 42, when a grand jury hears the case in late May.
Blankenship wore a medical mask on his face and did not speak during his brief arraignment before Hamilton County Municipal Court Judge Brad Greenberg.
"Police officers have a unique and dangerous job," Judge Greenberg said. "A person accused of intentionally killing an officer does not deserve a bond."
Blankenship was transferred to the jail Monday after receiving medical treatment at a hospital and then a nursing home, according to David Daugherty, spokesman for county sheriff's office.
RELATED: Man charged in killing of Springdale police officer could face death penalty
Blankenship made the trip from the nursing home to the jail wearing Officer Grant's handcuffs, Springdale Police Chief Thomas Wells said in a news release.
"On behalf of all of us at Springdale Police, we thank the Hamilton County Sheriff's Department for keeping him under guard while hospitalized and feel much better knowing he is where he should be," the chief wrote.
Blankenship was fleeing Elmwood Place police on northbound I-75 and then westbound I-275 the evening of March 21, according to court records.
Officer Grant and Sgt. Andrew Davis responded the highway to try to end the chase, Springdale police have said.
Grant was about to throw down so-called "stop sticks" to try to deflate the tires on Blankenship's maroon pickup-truck.
At the time, Blankenship was wanted by Blanchester police on a felony aggravated burglary warrant. He had threatened "suicide by cop" and was considered "armed and dangerous," police have said.
Police: Suspect in officer's death broke into estranged wife's home, pistol-whipped her boyfriend, threatened 'suicide by cop'
An assistant Hamilton County prosecutor said in court Tuesday authorities found text messages Blankenship sent saying police "were going to have to kill him before they take him into custody and arrest him."
Blankenship's arrest report states he "purposely struck Officer Kaia Grant ... while she was in the course of her official duties, causing her death."
The Wyoming High School graduate was 33-years-old and an eight-year veteran with the Springdale Police Department. This was the agency's first in-the-line-of-duty death.
Sgt. Davis also was hurt in the crash and taken to a hospital. He was treated and released.
Blankenship shot himself in the head at the crash scene on the highway, according to the Hamilton County Prosecutor's Office.
Originally, Hamilton County Prosecutor Joe Deters said the grand jury wouldn't be convened in the case until late in April due to statewide stay-at-home order related to the coronavirus pandemic.
On Tuesday, the grand jury reporting date read aloud during Blankenship's arraignment was May 29.
Deters said it will ultimately be up to the grand jury if Blankenship will face the death penalty.
"I can promise you we are going to seek justice for Officer Grant," Deters vowed in a joint news conference with Ohio Attorney General Dave Yost and the Springdale police chief.
MORE: Tributes pour in online for fallen Springdale officer
Copyright 2020 WXIX. All rights reserved.