Cincinnati homicides up 115% amid coronavirus pandemic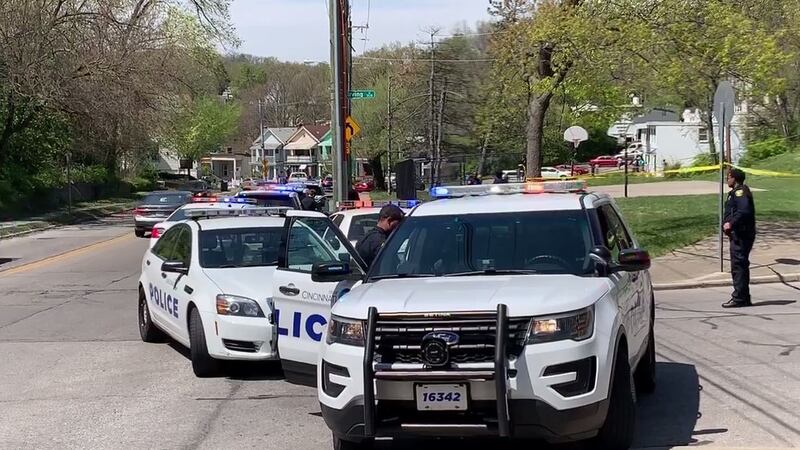 Updated: Apr. 28, 2020 at 12:31 PM EDT
CINCINNATI (FOX19) - Violent crimes is shooting up in Cincinnati amid the once-in-a-lifetime coronavirus pandemic that is preventing its police force from deploying all of its crime fighting tactics.
Homicides are up 115% so far this year, more than doubling to 28 from 12 at this time in 2019, Police Chief Eliot Isaac told City Council's Law & Public Safety Committee Tuesday.
"Of our 28 homicides, 25 of those are gun-related," the chief said. "The other three are by other means, which is a little bit higher than what we normally see."
Shootings so far this year also are up, by 52 percent compared to this time last year with 120 total, he said. Out of those, 95 were non-fatal.
At the same time, police have been unable to do some proactive and preventive measures such as distributing flyers, community sweeps and putting the gunshot detective system ShotSpotter in Westwood, the chief said.
Ohio's stay-at-home order went into effect last month and Gov. Mike DeWine's administration closed schools and many businesses to try to keep the virus from spreading. Large gatherings of more than 10 people also are prohibited.
On Monday, DeWine announced some businesses will begin to reopen starting Friday, but the order against large gatherings will remain intact.
Other crime statistics the chief announced Tuesday:
Auto thefts: Up by about 31% so far this year over the same time last year and 7.5% on a 3-year average

Personal thefts and other thefts: Down 2 percent this year and almost 15 percent on a 3-year average

Burglaries and breaking and enterings: Down 2.5 percent this year and 14 percent over a 3-year average

Theft from autos: Down almost 17 percent this year and almost 18 percent over 3-year average. The chief said they are doing very good with property crime and continue to see that reduction annually since 2015.

Aggravated assaults: Up nearly 21% percent this year and 19% over 3-year average

Robberies: Up 31% percent this year and about flat over 3-year average

Rapes: Down 30% compared to last year and about 30% over 3-year average.
Hours after the chief's presentation at City Hall, two more slayings occurred in the city, bringing the tally to 30 homicides so far this year.
The crime spike comes as impacts from the pandemic recently forced the city to furlough 20% of its workforce and more cuts are ahead including perhaps ones to the police department.
City leaders are struggling to close deficits in both the current budget and a massive one in the upcoming, 2021 budget that is estimated at $80 million to $100 million.
Vice Mayor Christopher Smitherman said Tuesday they are "trying very, very hard" not to have layoffs.
"We are facing tremendous challenges ahead," Councilman Jeff Pastor said as he attended the meeting remotely. "We furloughed 1,700 individuals. Everybody has to be feeling the pain....everyone has cut everywhere they could. We just don't want to cut police and fire, which are critically important during these trying times."
'Extreme and devastating:' City furloughs 20 percent of workers, 1,700 employees
Mayor John Cranley has said the city's police and fire departments could face cuts if the city does not receive assistance from the federal government.
Recent federal aid that provided trillions in stimulus to the U.S. economy left out cities like Cincinnati.
"There's no way Cincinnati or Columbus or any city can survive or thrive if local governments suffer the catastrophic loss of revenue that we are projecting right now," Cranley said earlier this month.
He has been advocating for Congress to include local governments in another federal stimulus bill.
City Council is expected discuss the budget Wednesday and hear a presentation from the city administration regarding the economic and operational impacts of the city's COVID-19 related response efforts, and to consider taking action on ordinances and other related items and expenses.
Earlier this month, City Manager Patrick Duhaney recommended city council members cut human service agencies by 25%.
Copyright 2020 WXIX. All rights reserved.