COVID-19 outbreak at Dearborn County nursing home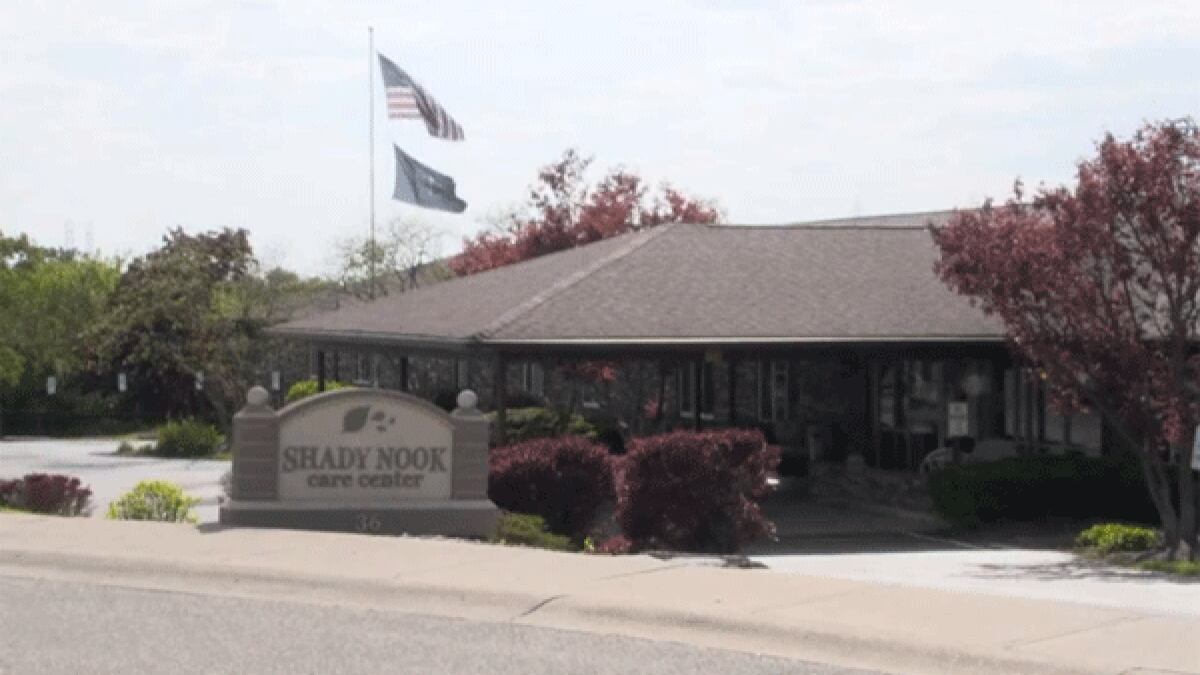 Published: May. 15, 2020 at 5:55 AM EDT
|
Updated: May. 15, 2020 at 5:56 AM EDT
CINCINNATI (FOX19) - A southeastern Indiana nursing home disclosed this week 54 of its residents have tested positive for COVID-19 amid the coronavirus pandemic - and 11 of those have died.
County-wide, 154 total residents have tested positive and 17 have died as of Thursday afternoon, state officials said.
It's not clear when or precisely where the outbreak began at Shady Nook in Dearborn County, or what actions they took as a result of the first known case.
We reached out for comment to the nursing home administrator, email per their request, but did not hear back. If we do, we will update this story.
Shady Nook said in the letter they sent out earlier this week they are separating residents with the virus, those with symptoms, those without symptoms and those who have tested negative.
They are also monitoring patients' temperatures.
Indiana Long Term Care Ombudsman deals with complaints and quality of care at nursing homes.
"Any time we see any number of deaths or positive tests related to COVID-19 is concerning," said Lynn Cough, director of the State Office of Long Term Care Ombudsman Program
"Certainly know that Shady Nook is not the only facility in Indiana that does have positive testing due to the virus."
State officials are not releasing which nursing homes have the highest counts of COVID-19 cases or deaths. Their website only gives the total numbers for the state.
So far, just over 3,000 patients have tested positive in long term care facilities.
In their letter, Shady Nook said in part, "On a positive note we would like to share that we have had several residents who were able to return to their home at Shady Nook after spending time at the hospital. We are seeing improvements with several residents daily and would like to reassure you that while our Covid-19 case number appears to be high, a large amount of our residents are currently asymptomatic."
Cough added Thursday: "The ombudsman are not allowed in the facilities because we are not om considered essential health workers. So and we are not emergency responders. So that limits our ability to advocate for residents."
Since we have not been able to interview Shady Nook, we don't know where they think the spread may have come from. Or what were their actions after the first person tested positive.
Copyright 2020 WXIX. All rights reserved.