Volunteers descend on Highland Co. as search for Ohio teen continues
Updated: May. 19, 2020 at 6:40 PM EDT
HIGHLAND COUNTY, Ohio (FOX19) - The search for 18-year-old Madison Bell continued Tuesday, three days after the girl who goes by 'Maddie' left her house for a tanning appointment and did not return.
Investigators in Highland County say they found Maddie's car abandoned in a church parking lot on Sunday with her keys and cell phone left inside.
Previously | Police searching for missing 18-year-old from Highland Co.
On Monday police deployed search K9s and search technology trying to track her down.
"They brought in some dogs," Melissa Bell, Maddie's mother, told FOX19 NOW. "We gave them some of the materials that she had that we found just to get a scent of her, just to see if that would help, if they could trace, find out anything that way, any direction."
Investigators said Tuesday still no one has seen or heard from Maddie.
While police continue to investigate, nonprofit Rescue 101 has been in Highland County organizing volunteers to comb over properties in the area for any sign of the missing teen.
Based in nearby Greenfield, Ohio, the organization has worked on similar operations across the state.
"I didn't know Maddie personally, but I'm involved with the school.," Rescue 101 Chief Andrew Surrit said. "(...) It does make it a little more personal."
Rescue 101 volunteers have come from Columbus and even West Virginia to help in the search.
Other volunteers are passing out posters as far off as Kentucky.
"The community has been amazing, that's the only thing," Melissa said. "My family, my friends, this community, this school, the teachers and the students and all these people that have come out."
As part of the investigation, sheriff's office deputies say they're hunting for a white car that may have California tags.
Anyone with information on her disappearance is being asked to call the hotline at 844.727.9111 or the Highland County Sheriff's Office at 937.393.1421.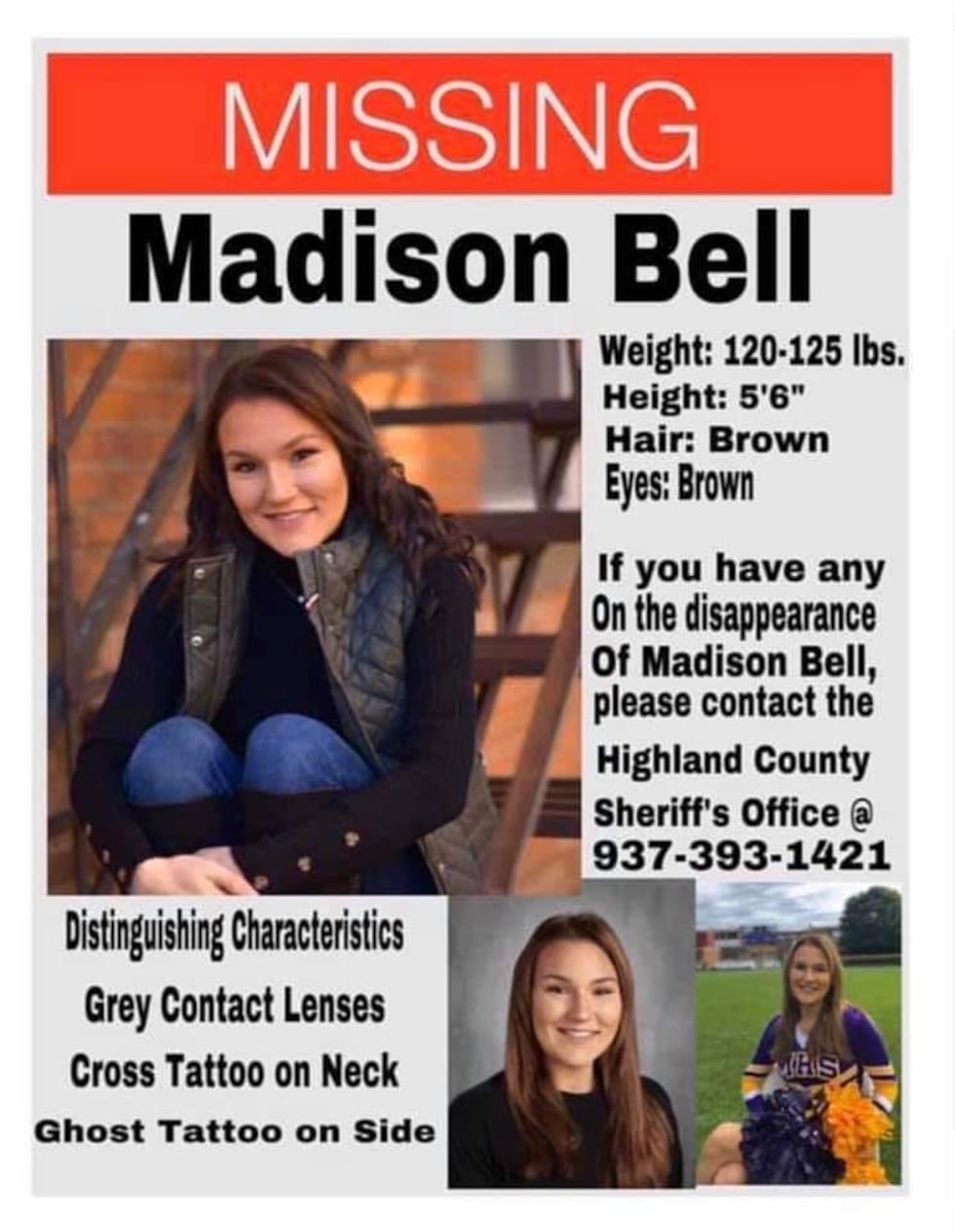 Copyright 2020 WXIX. All rights reserved.