House passes bill reforming Ohio's domestic violence laws after teacher's murder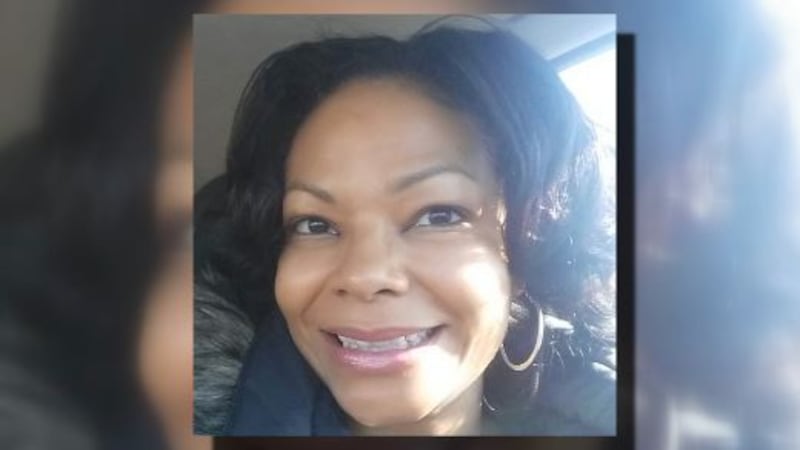 Updated: May. 20, 2020 at 4:11 PM EDT
COLUMBUS, Ohio (FOX19) - In a unanimous 94-0 vote, Ohio lawmakers passed sweeping legislation Wednesday that changes how law enforcement agencies respond to domestic violence cases and creates more protections for victims at extreme risk.
House Bill 3 is named "Aisha's Law" for Aisha Fraser, a Cleveland-area sixth-grade teacher whose ex-husband, Lance Mason, is serving a life sentence for her 2018 fatal stabbing after years of domestic abuse, according to a news release from one of the bill's co-sponsors, State Rep. Janine Boyd, D-Cleveland Heights.
A local lawmaker, State Rep. Sara Carruthers, R-Hamilton, co-sponsored the bipartisan bill.
"This bill is a huge step forward in ensuring that victims of domestic violence have the protections they need and are provided the tools to feel safe when it seems like all is lost," Carruthers said in a release.
"Representative Boyd and I worked very hard on this bill. This is just the beginning and there is more to be done on this issue. I look forward to working on more legislation with Representative Boyd in the future."
Boyd said in a release Tuesday she promised Aisha's family, friends, colleagues and students "that I would leave no stone unturned. This is a victory for domestic violence survivors across Ohio.
"Aisha's Law represents nearly 18 months of interested party meetings with dozens of stakeholders, multiple redrafts, some very heartbreaking calls with survivors and advocates and eye-opening calls with various centers of excellence on domestic policy across the country.
If passed into law, the bill would:
Allow law enforcement, with the consent of a domestic violence victim, to request an emergency protection order from a judge anytime the court is not open for regular business

Requires the court to issue an emergency protection order if there is probable cause to believe that the victim is in immediate danger based on allegations of recent domestic violence incidents

Expands the offense of domestic violence to include strangulation

Makes an individual eligible for a charge of aggravated murder if the victim was a prior victim of domestic violence at the hand of the perpetrator

Requires high-risk victims of domestic violence to be referred to local or regional domestic violence advocacy services

Provides funds for the training of law enforcement to use the newly mandated domestic violence risk assessment tool, which will evaluate both an offender's risk of re-offending and a victim's risk of lethal assault

Creates a study committee on the prosecution of domestic violence cases
The bill will head next to the Ohio Senate for a vote. If it passes there as expected, it will go to Gov. Mike DeWine's desk for approval into law.
"In 2018, the Ohio Attorney General reported that there were a staggering 38,475 domestic violence incident (DVI) charges in the state of Ohio. Of those charges, 1,112 were in Butler County alone," Carruthers said in her statement. "It has also been reported that there has been a dramatic increase in DVI cases since the start of the COVID-19 pandemic."
Two other lawmakers from Cincinnati, Democrats Bridget Kelly and Sedric Denson, also applauded the new measure.
They both released statements that said: "Democrats say the bill's passage comes at a critical time as prolonged isolation during the state's stay-at-home order has led to a spike in domestic violence cases."
Denson added: "The passage of this bill is long overdue. At a time when we're seeing increased risk of domestic violence due to prolonged isolation amid COVID-19, I'm overjoyed that we could do something that will have such positive tangible effects across the state both now and in the future."
Kelly said: "As concerns increase over rising instances of domestic violence due to COVID-19, it is crucial that this bill becomes law. Passing Aisha's Law will help protect countless individuals from senseless violence."
Carruthers said she the bill "means a great deal to me on a personal level. My own mother was stalked by her second husband in a very, very brief marriage and lived in fear for a long time before she was able to get out of the situation. She moved to the YWCA in Hamilton. She lived on the top floor.
"Far too many individuals continue to live in fear and are unable to get out of these horrible circumstances. I know what this bill has been through - it has been in the works for over a year - and I am proud to see its passage today. Especially during a time when domestic violence cases are at an all-time high, there is a great need in this state to provide support where we can and equip victims of domestic violence with the tools they need to feel safe. It's my hope that Aisha's Law will provide that extra layer of support and help those who are in these tragic situations."
If you are a survivor of domestic violence looking for resources and referrals in Ohio, you can visit ODVN.org or call 614-781-9651.
If you are in an emergency, call the 24/7 National Domestic Violence Hotline at 1-800-799-7233.
Copyright 2020 WXIX. All rights reserved.