Police chase from NKY into Cincinnati ends in crash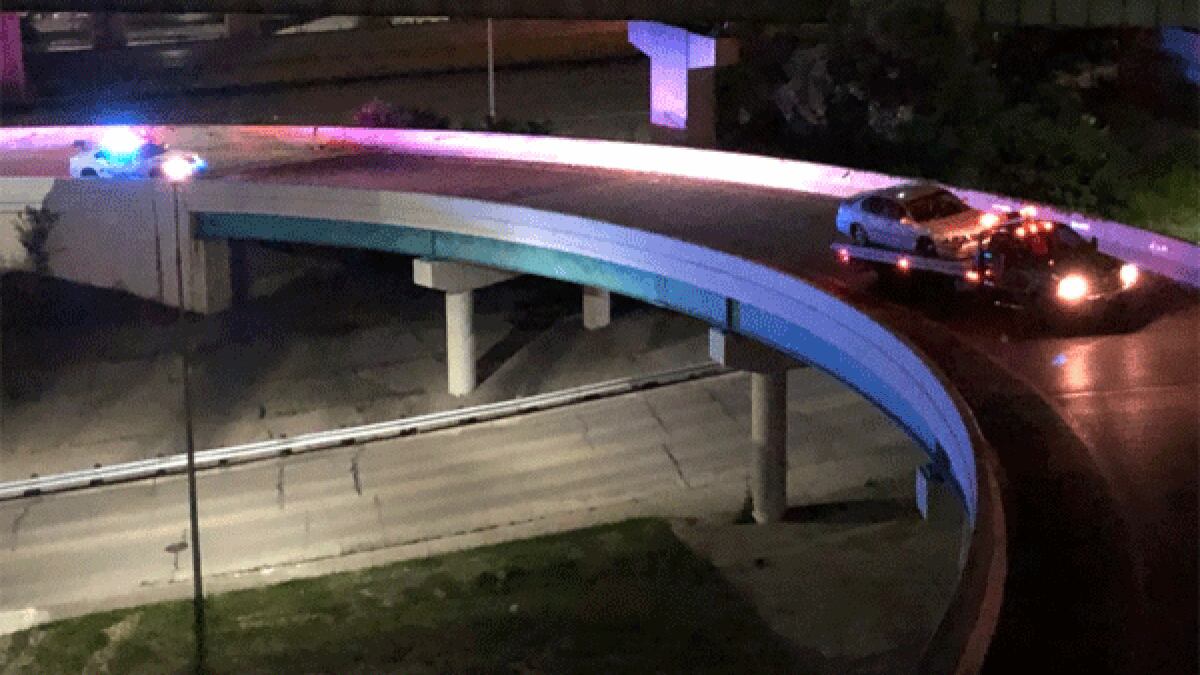 Updated: Jun. 2, 2020 at 5:22 AM EDT
CINCINNATI (FOX19) - A police chase from northern Kentucky into Cincinnati ended in a crash that sent one person to the hospital early Tuesday, Campbell County dispatchers say.
A Fort Thomas police officer tried to pull over a silver sedan on northbound Interstate 471 near Alexandria Pike (U.S. 27) just after 2 a.m., they say.
Authorities received a report the driver might be impaired and then an officer saw the sedan weave and hit the retaining wall so he initiated a traffic stop, according to dispatch.
The driver kept going and led the officer on a pursuit along the highway and across the bridge, where the sedan crashed, they said.
The driver of the sedan was injured and taken to University of Cincinnati Medical Center, according to dispatch. Her condition was not immediately available.
Cincinnati police are investigating the crash, according to Campbell County dispatchers.
Copyright 2020 WXIX. All rights reserved.