House GOP tries to reopen Ohio amusement parks despite health order keeping them closed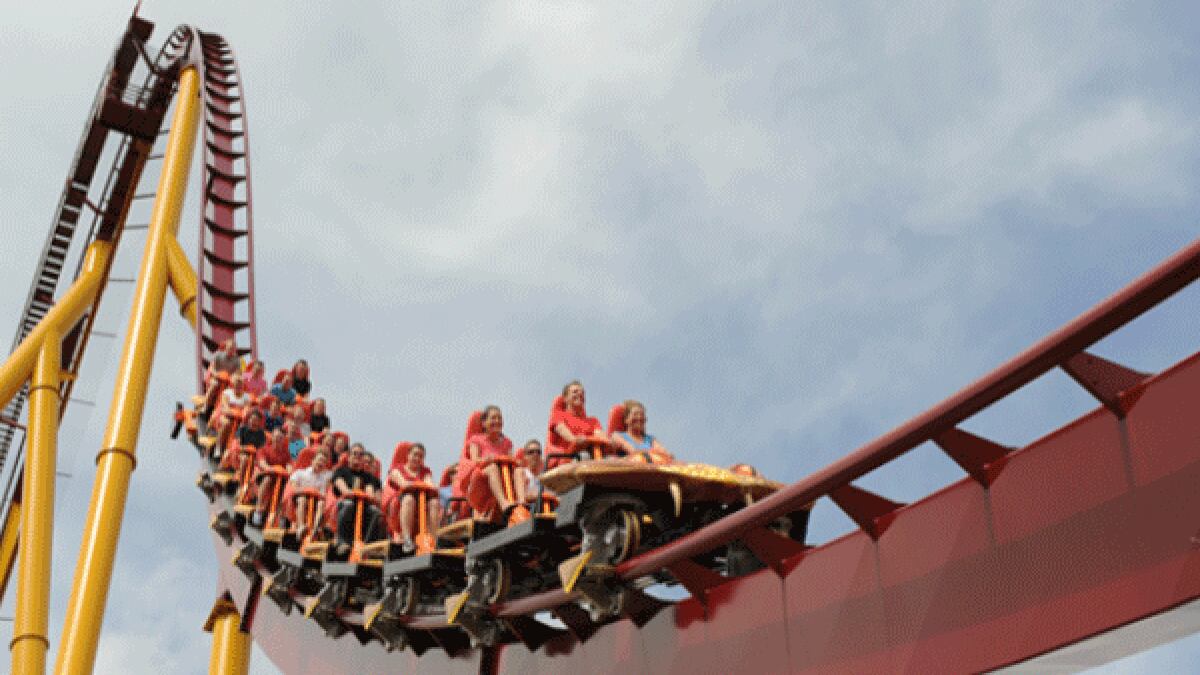 Updated: Jun. 4, 2020 at 5:06 PM EDT
COLUMBUS, Ohio (FOX19) - A group of Republican state lawmakers are taking action to try to reopen Ohio's amusement parks and water parks despite an order by the state's top health official keeping them closed through July 1 due to the coronavirus.
The House move came hours before Gov. Mike DeWine announced Thursday several entertainment and recreation venues such as pools, museums, playgrounds, and cinemas would reopen starting June 10 with coronavirus precautions and attendance restrictions.
But amusement parks and water parks were not included.
A spokesman for DeWine's office tells FOX19 NOW: "The administration is still working on guidance for those facilities."
Later Thursday afternoon, Kings Island and a water park in Sandusky sued to reopen.
"I don't blame them," House Speaker Larry Householder said. "I think they all ought to be open."
"Our economic future depends on a swift reopening of these important venues which provide a constructive educational and recreational outlet for all Ohioans," State Rep. Bill Seitz, R-Green Township, tells FOX19 NOW.
An amendment reopening amusement parks and water parks is now part of House Bill 665 regarding amusement park ride safety.
A small group of state representatives passed the amendment in a 9-0 party-line vote in the House's Agriculture and Rural Development Committee meeting, according to Householder's spokeswoman.
The full House is not expected to vote on the amendment and House Bill 665 Thursday, but Republican lawmakers tell FOX19 NOW they will try to pass it soon if DeWine doesn't reopen them.
It's not clear how far that would go, however. House Republicans have been frustrated with DeWine's administration and felt they have been too slow to reopen businesses.
They tried to curtail Acton's powers last month, but the effort appears to have failed, at least so far.
The Ohio Senate rejected an amendment to a house bill GOP lawmakers passed limiting Ohio Department of Health stay-at-home orders to 14 days. They could only be extended if approved by a legislative oversight committee.
Cedar Fair, which owns Kings Island in Warren County and Cedar Point in Sandusky, announced in a statement on their their website they hope to reopen soon.
"Cedar Fair fully supports the amendment to HB 665 that was adopted today in the House Agriculture and Rural Development Committee. The amendment provides for the immediate re-opening of Ohio amusement parks and water parks," reads the statement from Richard Zimmerman, CEO of Cedar Fair Entertainment Company, which owns Kings Island and Cedar Point.
"We fully anticipate and expect having the same opportunity granted to other businesses in Ohio to operate our business in a safe and manageable environment.
"As professional amusement park operators with an exemplary safety record, we are experts at managing risks and following protocols. The protocols we have developed to reopen our parks are in accordance with governmental and CDC directives, Erie County and Warren County Health Departments, medical professionals, Ohio's Development Services Agency (DSA) and industry best practices. They are specifically responsive to the COVID-19 crisis.
"Our capacity controlled, family friendly properties at Cedar Point and Kings Island, coupled with the operational expertise of our seasoned park professionals who work there, provides for an environment where predictable observance and enforcement of social distancing and COVID-19 protocols can be achieved.
"This legislation not only benefits Cedar Point, Kings Island, and their guests, but also the economic viability of the local citizenry and surrounding Ohio communities.
"We look forward to welcoming back our loyal guests to Ohio's treasured amusement parks, which have brought fun and happiness to generations of families."
Copyright WXIX 2020. All rights reserved.