Gov. Beshear says Jefferson Davis statue should be removed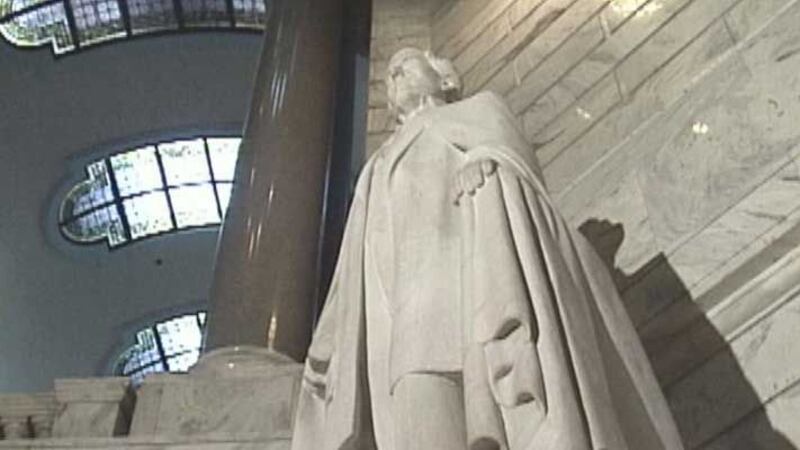 Updated: Jun. 5, 2020 at 8:34 AM EDT
FRANKFORT, Ky. (WAVE) – The governor of Kentucky said he believes a controversial statue should be removed.
Gov. Andy Beshear said he does not think the statue of Jefferson Davis should remain in the Capitol Rotunda.
The statue of Davis, the president of the confederacy and native Kentuckian, has been in place since 1936.
During a press conference Thursday, Beshear said his administration was looking into moving the statue.
"I believe the statue of Jefferson Davis is a symbol that divides us. Even if there are those who think it's a part of history, there should be a better place to put it in historical context," Gov. Beshear said. "I don't think it should be in the Capitol Rotunda."
The location of the statue has been debated for years. The most recent push to remove the statue was in 2017 after a man drove into a crowd protesting in Charlottesville, VA.
The House Democratic Leadership released a statement saying they support Beshear's position on removing the statue from the Capitol.
Copyright 2020 WAVE 3 News. All rights reserved.