Butler County sheriff after 5 shot in 2 days: 'It sends chills down my spine knowing that this took place'
Updated: Jun. 11, 2020 at 1:37 PM EDT
LIBERTY TOWNSHIP, Ohio (FOX19) - Five people were shot, including two fatally, in less than 48 hours just yards from each other at a Liberty Township park, Butler County Sheriff Richard Jones said Thursday.
The two incidents are not believed to be related, but these are the first killings in six years in this normally quiet northern Cincinnati suburb off Interstate 75 and Ohio 129.
The suspects are all young adults who live at home, the sheriff said, urging parents to keep a close eye on their kids.
"You need to pay attention to where your kids are," the sheriff said. "These are young people and it takes one person with a gun to destroy all their lives. People are killed, people are going to go to jail, people are going to be scarred for life."
Arrests have been made in both cases, and more are expected, he said.
Both incidents occurred just over 500 yards apart at Liberty Park off Yankee Road.
In the latest shooting, first responders were called to the park for a report of a fight and shots fired just before 10:30 p.m. Wednesday.
An 18-year-old from Fairfield Township who just graduated from high school, Antaun Hill Jr., died and two other males, 19, of Cincinnati, and 18, of Hamilton, were hospitalized, Jones said.
Another teen, 18 of Cincinnati, Romel Velasquez, was arrested and charged with Hill's murder and felonious assault for the other shooting victims.
The shooting was the result of an ongoing dispute between two groups of people, the sheriff said. One group believed the other took their items including cell phones and AirPods.
"Fairfield Township police were already working with our office because they thought it might bleed over," the sheriff said.
The theft victims figured out who took their things, and the two groups decided to meet Wednesday night at the park to "settle their differences," he said.
"The two groups lined up and they started fighting. At that point, one wasn't doing so well, drew a handgun and started shooting," Jones said. "Random shooting, just started shooting into the crowd. Shot one individual, killed him. Shot two more individuals, injured them. At that point, our deputies were pulling up....the crowd scatters."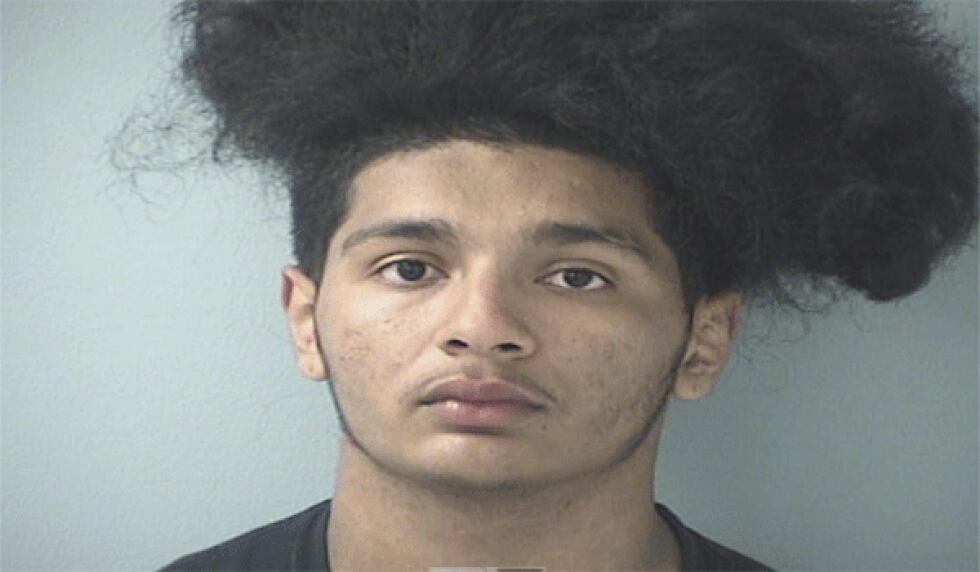 Two deputies performed CPR on Hill, to no avail, the sheriff said.
He died at West Chester Hospital.
School officials in Fairfield said Thursday his funeral arrangements are pending.
Grief counselors will be available at Fairfield High School on Friday, June 12, from 10 a.m. until noon for anyone needing support.
The other two shooting victims were taken to West Chester Hospital with non-life threatening injuries.
"We have two people dead and three people shot. A total of five people shot, two killed. My detectives, my deputies, haven't slept in three days " Jones said.
"As these people were all lined up...they were all asking for their moms. When you pull a gun out, you can't put the genie back in the bottle. It sends chills down my spine knowing that this took place."
In the other homicide in Liberty Township this week, the victim's body was found about 5:30 a.m. Tuesday in the 6000 block of Spruce Creek Drive. That location is on the other side of the park, Jones said.
Two teens, 18 and 14, were arrested Tuesday night and a third suspect remains at large.
The suspects lured the victim, Riah Milton, 25, of Cincinnati to Liberty Township to steal Milton's vehicle and other belongings after meeting the victim online, sheriff's officials said.
A fight ensued during the robbery, and it ended with Milton being shot twice including once in the head, the sheriff said. The suspects fled, stealing Milton's vehicle.
Sheriff: Two teens arrested in fatal Liberty Township shooting
The shooter in that case, 18-year-old Marshall Tooson, accidentally shot himself when he shot Milton, the sheriff said, and turned up at a local hospital for treatment.
Tooson was brought to the sheriff's office in Hamilton for questioning upon release. He was eventually arrested after giving a statement to investigators, according to the sheriff.
"He confessed to the shooting and to what took place," Jones tells FOX19 NOW.
Copyright 2020 WXIX. All rights reserved.