2 announce departure from Mann's staff day after uproar at budget meeting
Updated: Jun. 19, 2020 at 4:32 PM EDT
CINCINNATI (FOX19) - Cincinnati City Councilman David Mann's chief of staff quit late Thursday after he shut down and walked out of a public meeting over the city's budget that erupted into disorder.
Friday afternoon, his community affairs advisor also announced her resignation.
Mann, who recently announced his bid for mayor, has come under criticism from some of his fellow council members for leaving. Others, including Jan-Michele Kearney, P.G. Sittenfeld, Greg Landsman and Jeff Pastor, remained and listened.
Mann said he ended the hearing at the city's convention center around 7 p.m. because he felt increasingly uncomfortable after the crowd responded with vitriol to a speaker's comments in support of funding Cincinnati police and then shouted over Mann, too, when he tried to restore order.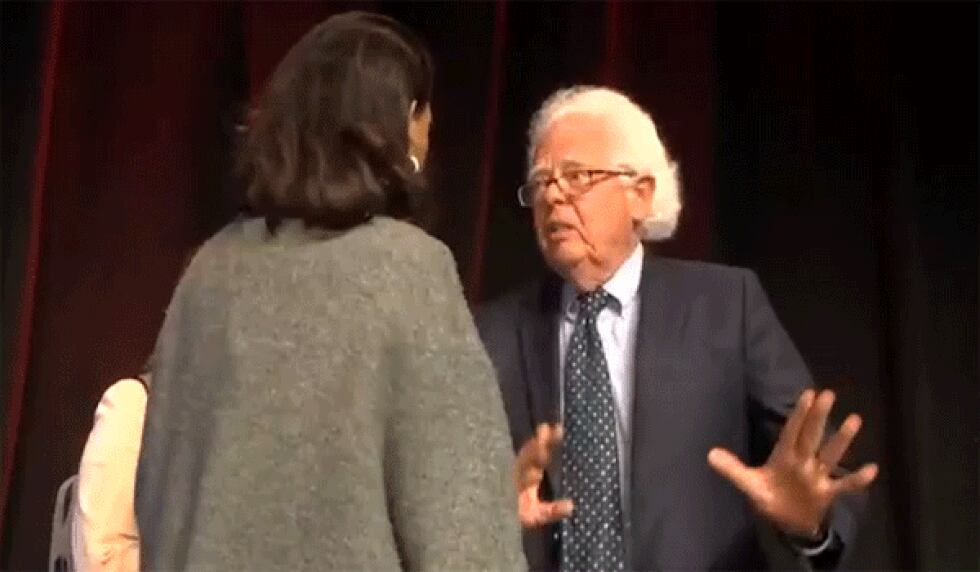 Mann's chief of staff, Ioanna Paraskevopoulos, quit and sent Mann her resignation letter in an email by 11 p.m.
Dear David,
It has been a great privilege to serve as your Chief of Staff for the last three and a half years. Your long record of civil and level headed leadership in Cincinnati is unparalleled, and I will always be grateful for the opportunity to learn from working with you. Few leaders love the City as much as you do, and as your Chief of Staff and constituent, I thank you for that. However, it is no longer tenable for me to serve as your Chief of Staff. I am stepping down as of July 1 to devote my energy to Action Tank, a think tank whose mission is to research, educate, and promote equitable municipal policy. This is the best way for me to serve the City of Cincinnati right now, with a hopeful and determined outlook for a more equitable future. Thank you again for allowing me to serve as your Chief of Staff. I am extremely grateful for this formative experience.
Sincerely, Ioanna
Mann described their conversation when she quit as "civil" and said she's worked for him 3.5 years.
"It was kind of mutual. We found increasingly we had a lot of disagreements with how we viewed the world," Mann said Friday morning. "When that happens, we need to move in different directions. She's a very able person. She's done a lot of good things with me and for me."
When asked what the issues were, Mann responded: "I don't know. It wasn't one thing."
He referred us to her letter and provided it to us as soon as we asked for it.
Mann's community affairs advisor, Hillary Kenkel, also announced her resignation.
Henkel's letter to Mann, which the councilman provided Friday afternoon, reads in part:
"This is hard for me, as I have come to think of you and Betsy as family, and I will dearly miss working with you. But, it has become clear that we may clash when it comes to some of our values, and I feel that you would be best suited to have a staff that is more in sync with you as you embark on your campaign for Mayor. I am resigning from my position as Community Affairs Advisor in your City Council office."
Kenkel says her last day will be June 30.
Mann told FOX19 NOW Kenkel did not say she was quitting because of Thursday's ordeal, "but the timing was last night."
Mann, who is the chairman of Council's Budget and Finance Committee, said he is pleased both employees are staying on through month's end as the city faces passing its next budget which has a historic deficit due to impacts from the coronavirus pandemic.
The budget must be passed by law by the end of June.
"They promised to stay until the budget is completed. That's very helpful. I was just on the phone with someone who has City Hall experience and is interested, so I am going to be talking to her," Mann said. "They are interesting jobs and it's an opportunity for new beginnings."
He added he doesn't regret shutting the meeting down.
"Under the circumstances, I think it was the right decision at that time," he said. "There were other choices, sure, but I was in the hot seat at the time. I think the meeting had taken a very dangerous turn and I think there was real risk in continuing."
Council's budget and finance committee will host a special meeting to discuss the budget at 11 a.m. on Wednesday. The meeting will be closed to the public but can be watched on CitCable. Public comments and questions can be submitted by email at clerkofcouncil@cincinnati-oh.gov.
After Mann left the meeting last night, protesters went outside and rallied for several hours.
The American flag was burned and graffiti was spray-painted on buildings and structures such as the Duke Energy Convention Center and closed Millennium Hotel.
Some of the graffiti mentioned Mann.
When asked about that Friday, he responded: "I am not sure I know about it all I know emotions are strong and my emotions are strong, too, about George Floyd and the young man in Atlanta."
One of the spray-painted messages reads: "Defund CPD."
"I do not support defunding police," Mann said. "I do not think there is a will on council to defund the police."
The top complaints they receive at City Hall are citizens asking for faster police response and more officers on the street, he said.
"That doesn't happen," Mann notes, "if we defund the police."
"What we do next and with what resources is the question. It's not just about policing. It's about the continued disparity in economic opportunity, health, housing, education, infant mortality, life expectancy. Those things are much broader than policing. Policing ends up being the forefront of dealing with consequences of what our society has done."
Copyright 2020 WXIX. All rights reserved.