Toddler fighting cancer now undergoing trial treatment with support from non-profit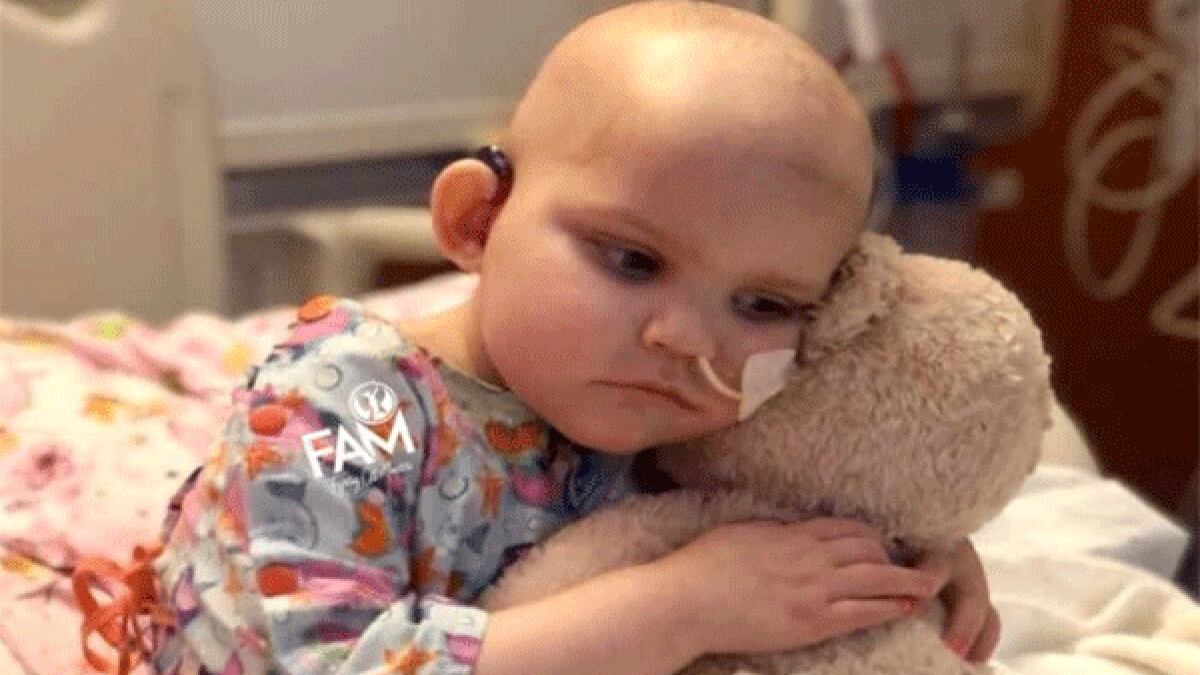 Published: Jun. 19, 2020 at 5:28 AM EDT
CINCINNATI (FOX19) - After months of waiting, a local girl fighting cancer is now in Texas taking part in a clinical trial that could save her life.
Callie Shaffer has been fighting cancer for more than a year. For a time, she appeared to be cancer free, but the stage four Neuroblastoma ultimately returned.
Callie's family found out about a clinical trial that could help heal her that is located in Houston. They got word earlier this month that it was time to take Callie to Texas.
"All of the things that she has to go through, and she still has that big grin on her face and will give you a giggle," Trisha Lamb, Callie's aunt, said.
It has not been easy because of COVID-19 restrictions. The Ronald McDonald house in Houston is not allowing new families to move in, Lamb said, to keep people safe. That means Texas travel expenses are putting a financial strain on Callie's family.
"We have to get hotels and worry about a rental car to get there," Tiffany Shaffer, Callie's mother, said.
However, a national non-profit is taking action to help. "Fighting All Monsters" has already raised more than $6000 to help cover costs.
"A lot of people are without jobs. I haven't worked since March so I know the struggle, and it's not easy, but it's awesome that people are still willing to, if they have it, to help," Shaffer said.
Shaffer said Callie will come back to Ohio soon, but only for a short time. Then, she will go back to Texas for a five-week stay to finish the trial treatment.
It is a lot of traveling, and a lot of driving, since it is currently not safe for Callie to fly, but her loved ones believe it is all worth it if it gives Callie a fighting chance.
"If any of us could take her place, we would, but we just want to give her a chance to grow up, and we're gonna do everything we can to do that," Lamb said.
Callie's birthday is July 18. She will be turning three. Her family is asking the community to help her celebrate by sending her cards or other goodies that will be sanitized and given to her. Anyone who wants to mail Callie something can send it to:
Callie Shaffer
P.O. Box 806
Hamilton, Ohio 45012
To donate to the Fighting All Monsters fundraiser, visit the Facebook fundraising page.
Copyright 2020 WXIX. All rights reserved.