P.G. Sittenfeld announces he is running for mayor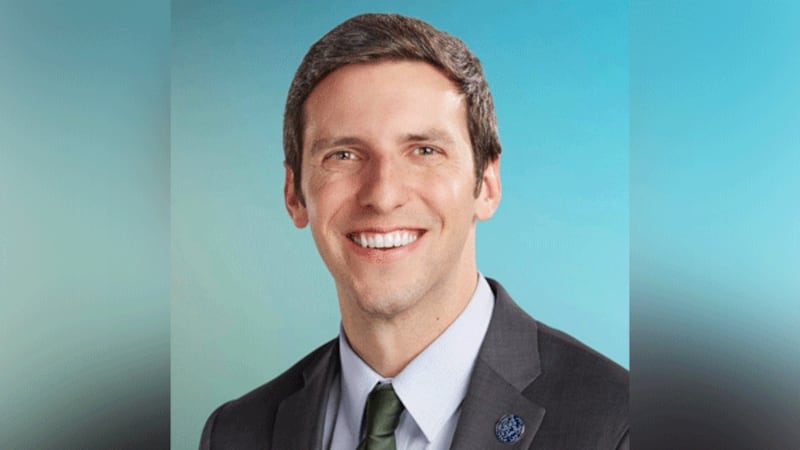 Updated: Jul. 12, 2020 at 5:07 PM EDT
CINCINNATI (FOX19/CINCINNATI ENQUIRER) - Councilmember P.G. Sittenfeld announced Sunday that he will be running for Cincinnati in 2021.
Sittenfeld, who served three terms as a city council member, says Cincinnati is 'a tale of two cities.'
"We've been a city that has worked for some, but not for all," Sittenfeld said. "We've been good at building $500,000 condos and not so good at building affordable housing."
He says he wants to bridge the gap between the 'two cities' and become one.
The community has not done enough for minority entrepreneurship, Sittenfeld said.
Our media partners at the Cincinnati Enquirer say Sittenfeld was the youngest member ever elected to city council – 26 during the campaign, turning 27 just before being sworn in.
During Sittenfeld's first council term in 2011, he proposed and got passed a foreclosure registry, which forces banks to register foreclosed and vacant property with the city. It's aimed at fighting blight in neighborhoods because it's easier for the city to keep track of property violations.
"We fought that fight because we wanted every neighborhood to be a safe, nurturing place where parents are glad to be raising their children, Sittenfeld said.
Sittenfeld says he helped save the senior center in Over-the-Rhine from closing and sponsored the city funding for a school-based community in Evanston.
"I sponsored the city funding for a new school-based community health clinic in Evanston because we know that students have to first be healthy before they can thrive as learners in the classroom," said Sittenfeld.
Sittenfeld says he, along with the support from both political parties, passed a first-ever bail reform initiative.
"Our common sense and our sense of morality tells us that we shouldn't waste money locking people up simply because they don't have the resources to make bail," Sittenfeld said.
Former Mayor Mark Mallory introduced Sittenfeld as well as other elected officials.
"He has a lot more energy, he has a lot more ideas," Mallory said.
The only other person who has announced they are running for mayor is Councilman David Mann, who has previously been Cincinnati's mayor
Sittenfeld has run against Mann before.
Related story | City Councilman David Mann running for mayor in 2021
According to Ballotpedia, Mann most recently came in second to Sittenfeld during the city's 2017 council election, netting 35,789 votes to his Democratic counterpart's 39,815.
Mann, who served as mayor of Cincinnati from 1980-82 and again in 1991, voted yes for the streetcar.
He says he has been working to eliminate streetcar fares.
In 2013 Sittenfeld was initially against the idea of the Cincinnati Bell Streetcar but changed his mind when he found out that it would cost $80 million to pause it.
According to Mann's city profile page, he currently practices civil rights and discrimination law with his son, Michael, at their firm Mann & Mann.
In a letter to donors provided to FOX19 NOW, Mann says he is motivated to run in part by the pandemic.
"For a lot of reasons, including the human and economic costs of the coronavirus pandemic, I think my experience and leadership qualities are particularly suited, maybe uniquely suited, to the challenges we face just now at City Hall and in the broader community," Mann wrote.
Mann's run for mayor will come after a turbulent council term during which several fellow council members were embroiled in a text message controversy, and one was forced to resign upon separate allegations of bribery.
Sittenfeld, along with Tamaya Dennard, Chris Seelbach, Wendell Young and Greg Landsman, admitted in a lawsuit settlement last year to violating Ohio's Open Meetings Act. At that time, a Hamilton County judge told them they should resign.
The Cincinnati Enquirer report that the case was settled by the city for $101,000. It is now being looked at by a special prosecutor.
Copyright 2020 WXIX. All rights reserved. The Cincinnati Enquirer contributed to this report.