Stuffed puppy left at CVG returns to 6-year-old child in Florida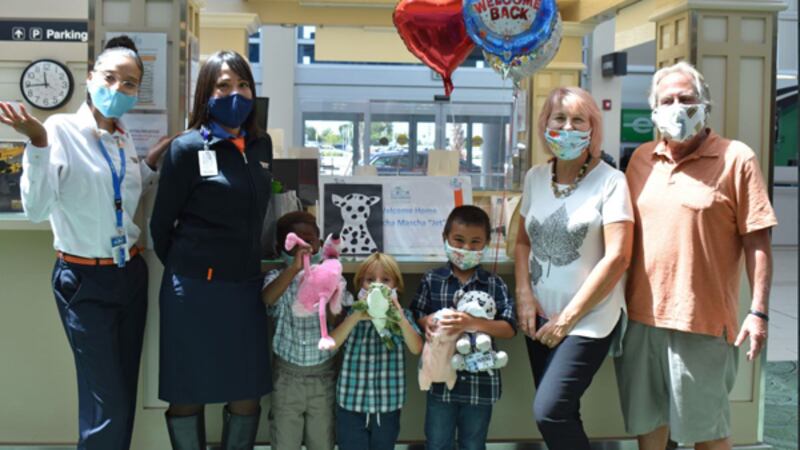 Updated: Jul. 25, 2020 at 11:40 AM EDT
CINCINNATI (FOX19) - A stuffed puppy that was left at the Starbucks inside the CVG Airport on July 14 returned home to a 6-year-old adopted child in Florida.
Airport officials say the puppy flew via Allegiant Airlines back to his home in St. Petersburg, FL Friday, where he was reunited with its owner, 6-year-old Jaydence.
"Masch Masch" was given to Jaydence by a judge after Jaydence was adopted two years ago, airport officials say.
"We are so happy that we got Masch Masch home! Thank you so much to all of our followers, who helped us spread the word. A huge thank you to our friends at Allegiant and St. Pete-Clearwater International Airport, who both went out of their way to help," CVG Airport officials said in a Facebook post. "During these unprecedented times of social distancing and staying apart – we came together as a community to make this happen."
While the stuffed animal was at the airport, officials made sure to show it around.
Officials say they were able to track down the owner after posting about the stuffed puppy on social media.
They say they were able to reach more than 1 million people on Facebook alone.
Copyright 2020 WXIX. All rights reserved.