West Chester trustees announce end to investigations into police chief complaints, reiterate support for him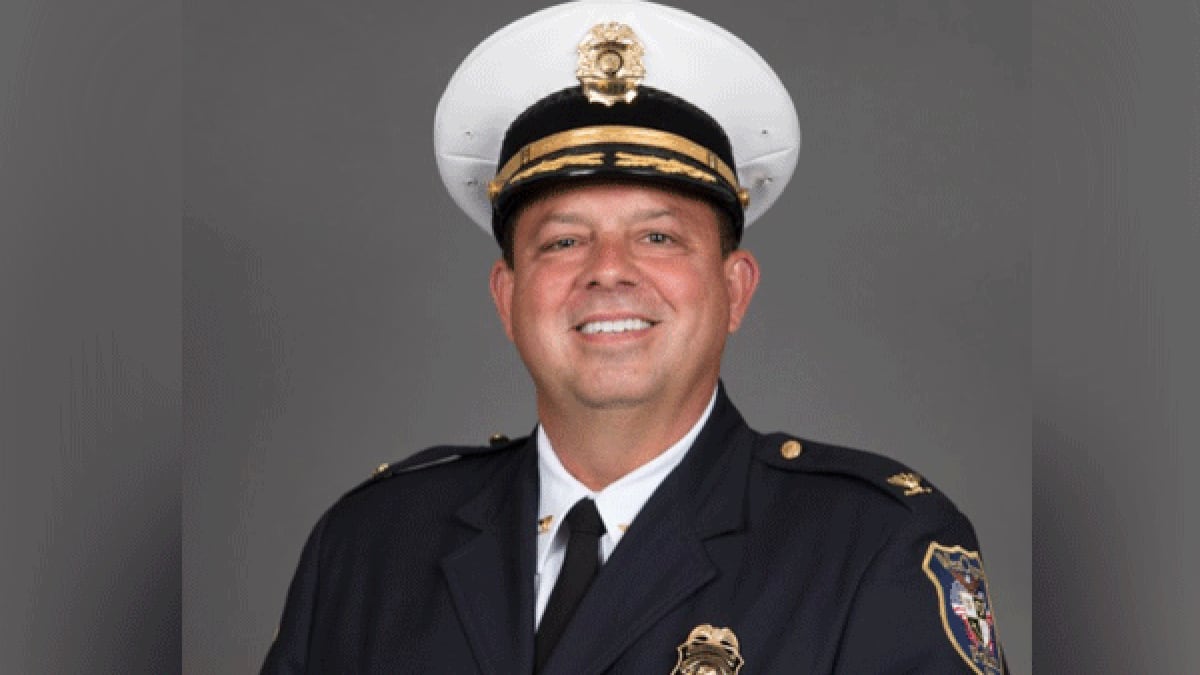 Updated: Jul. 30, 2020 at 2:57 PM EDT
WEST CHESTER TOWNSHIP, Ohio (FOX19) - West Chester Township trustees say investigations are over into all complaints from officers about Police Chief Joel Herzog and there is no corruption, retaliation or "underlying issue of racism or sexism affecting our organization."
Three officers and a lieutenant filed the complaints June 28-July 5, township records show. Those were investigated in-house, by township administration and human resources.
The complaints were filed just before the township released a report on July 7 with the outcome of an investigation conducted by an outside attorney, Doug Duckett, into other complaints about the chief that two veteran captains, Joe Gutman and Jamie Hensley, filed with the township earlier this year.
We now know that outside probe cost township taxpayers $50,000.
The six complaints accused Herzog of alleged misconduct ranging from racism, sexism and retaliation to telling officers to not arrest other law enforcement officials suspected of operating a motor vehicle while under the influence of drugs and/or alcohol, township records show.
Last month, the local chapter of the NAACP and CAIR Ohio called for federal authorities to investigate the complaints against the chief.
"This statement signifies the conclusion of investigations (both internal and third party) related to complaints filed against the Chief of Police up to and including July 5th. We move forward supporting Chief Joel Herzog in his resolve to heal the department," Trustee Ann Becker read from a prepared statement at the end of township's regular bimonthly meeting on Tuesday.
"Few knew the personnel issues beneath the surface of the department's Command Staff, but it all began when Police Captain Joe Gutman and former Police Captain Jamie Hensley began exhibiting potentially discriminatory, sexist, behavior toward an employee hired in a clerical support role. This was nearly two years ago."
The captain filed complaints of retaliation after they complained of a female co-worker, including her dress and conversation she attempted to have they felt were inappropriate.
Gutman also complained that she periodically winked at him, writing that it was "inappropriate, unwanted and it made me uncomfortable."
Duckett's investigation reported he said a woman should never wink at a married man.
"I am married man with high integrity. I don't want anyone else seeing her winking at me and assuming there is something inappropriate going on. But also, it just feels creepy."
The trustees' statement goes on to say "Concerns about the behavior of the two Captains surfaced when the Chief hired a qualified employee to work in a clerical role in the command staff.
"The Chief and Assistant Chief (Brian) Rebholz then became aware of the captains' treatment of this employee. It is critical that every employee be treated with respect; and there should be no distinction between the treatment of an employee based on gender, race, religion, nationality etc. Captain Gutman and former Captain Hensley accused this new employee of misconduct because of how she dressed, the fact that she walked out to her car at the end of the day at the same time as one of the captains, that she offered to bring lunch back to the office for one of the captains, and a variety of other issues. Had this employee been male, would these have been viewed as misconduct? The answer is no."
RELATED | Investigator reviews complaints against West Chester police chief by captains, 1 quits | Petition drive underway to remove West Chester's police chief | West Chester police file complaints alleging chief told them not to arrest other cops suspected of OVI | Support for West Chester's police chief: 'He cares about us'
Here is the township trustees' statement in its entirety: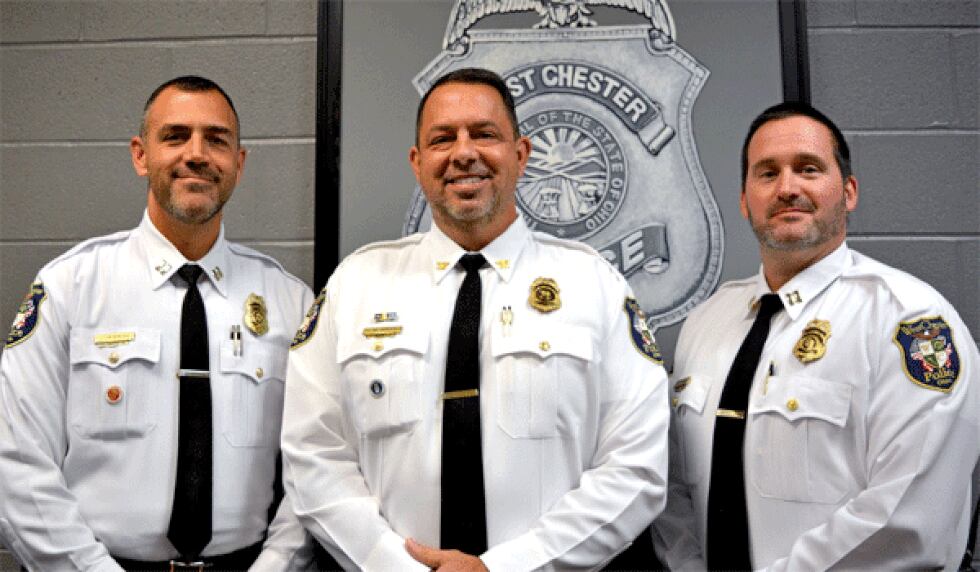 The trustees' statement also says:
"Seeing worrisome behaviors and speech continue from the Captains after repeatedly addressed informally, areas for improvement were identified in the Captains' performance evaluations in June 2019 and expectations for Captain Hensley were further clarified in a meeting with Human Resources this past February. It was only after the evaluations and meeting that then Captain Hensley and Captain Gutman submitted lengthy letters of complaint against Chief Joel Herzog to Township Administrator Larry Burks.
"This signaled to Administration that the only way to unravel the discord in the Police Department Command Staff was to hire a third-party investigator. Chief Herzog openly admitted to his past inappropriate comments outlined in the captains' complaints against him. The casual comments and statements made by the Chief are unacceptable, and Chief Herzog acknowledged as such and is working to improve. The Township does not condone the remarks made by Chief Herzog, but acknowledges there is integrity in being truthful and owning one's mistakes.
"There is no evidence the Chief ever appeared in blackface. There is also no evidence that the Chief routinely uses disparaging terms to refer to minorities. With regard to the "terrorist" comment, Chief Herzog was actually mocking Captain Gutman who had offered to do a background check on a doctor that Chief Herzog had been seeing for years and counted as a friend.
"The Chief's conduct had no impact on the outcome of the Jeffrey Couch case, but his actions were inappropriate, and the Chief accepted responsibility for the negative perception placed on the Township due to his behavior.
RELATED: Sheriff: 'I refused' police chief's 'inappropriate' request to visit Butler Co business owner in jail 'as a friend' | Police release body cam video of Butler County RV business owner's arrest in wife's assault | Butler County RV business owner sentenced to probation in wife's assault
The township's statement further states:
"Other officers who stepped forward with complaints against Chief Herzog also shared things said by the Chief in years/months previous. These officers' complaints and concerns were heard and investigated. While again, these comments from the Chief were inappropriate, a fact he acknowledges, they did not translate into action by the Chief or the officers in the performance of their duties; and there is a performance improvement plan in place to ensure change from Chief Herzog."
The trustees' statement also notes "Throughout this process of investigation, Chief Herzog has been raked over the coals and publicly shamed for saying things that are inappropriate, but there has been little acknowledgement for all the good he has done. Police Chief Joel Herzog's actual actions and willingness to engage all parts of our community exhibit a deep desire to understand, incorporate, and celebrate diversity in our community and West Chester's law enforcement effort."
And, the statement says:
"If there was indication of corruption here or the law enforcement service to our community had suffered, the outcome may have been different. West Chester Township demands change from these employees. West Chester knows there is not an underlying issue of racism or sexism affecting our organization, but acknowledges each and every one of us can do better and choose more carefully the words we use and the actions we take."
In closing, the statement reads: "This marks the end to these investigations and the Administration will work closely with the Police Department Command Staff to ensure healing and rebuilding of working relationships. The community has our commitment to do better and be better."
The outside investigation into the captains' two complaints, which was released last month, determined the chief did not retaliate against them, appear in an alleged "blackface" photo or mishandle investigations, according to township records.
PREVIOUS: Investigation is over into complaints about West Chester's police chief: Read it here
Duckett recommended the chief should not receive formal discipline despite admitting he called Middle Easterners "terrorists," Indians "dots" and referred to a Latino officer as "brown Mike," township records show. He should take steps to be "more appropriate and professional."
Duckett wrote that he warned Herzog against using such "lingo," but stopped short of urging a reprimand even while noting such language violated both township policy and anti-discrimination law.
Duckett's review confirmed allegations from the captains and their attorney that Herzog referred to African Americans who interacted with police "Number 2s," and "at times commented on the attractiveness of women to subordinates," records show.
Township officials have repeatedly said the most serious or egregious allegations against the chief were determined to be unfounded, but, "The past communication and behaviors of Chief Herzog and Captain (Joseph) Gutman, however, are unacceptable moving forward. All employees are to be treated with the same standards and respect, regardless of gender, race or any other differences."
Both men have been presented with performance improvement plans as the result of an investigation into complaints regarding workplace culture at the police department and both have signed them, township officials say.
The trustees ordered Herzog to stop making any comments, including jokes or humor, that could be interpreted as sexist, racist or otherwise discriminatory. While Herzog never "discriminated on such a basis," they said the comments are inappropriate and any failure to meet their expectations could result in immediate discharge.
"You are the police chief," the plan says. "You are never free to 'let your hair down' around people who work with you or for you."
Trustee Mark Welch has told FOX19 NOW Chief Herzog personally apologized to all three township trustees recently in a closed-door executive meeting and readily agreed to go on a performance improvement plan: "He's all for it."
Last month, Herzog firmly denied to FOX19 NOW the allegations by the captains, including ones he and his son, also a law enforcement officer, were seen in a "black face costume" photo on his wife's Facebook page around Halloween 2015, according to Hensley's complaint.
The chief has said he believes his comments were taken out of context and he has faith the community knows him better than this.
He also said he was working to be a better leader.
Earlier this month, the chief wrote in response to an email from us requesting comment on one new officer's complaint:
"It would not be appropriate for me to comment on a pending complaint. I will wait for the investigations to run their course. I am not interested in trying these issues in the media. A investigation must be conducted and complete before any comments are given."
We have requested comment from chief since, but the township spokeswoman has told us: "There will be no further comment from staff regarding the investigation at this time. Township Administrator Larry Burks will continue to work with the West Chester Board of Trustees in weighing the outcomes and conclusions of this report, along with any new concerns brought forward, to determine next steps."
We asked the township again Thursday if the chief could comment on the complaints now that investigations are all over:
The township spokeswoman responded:
"The Chief is focusing his efforts on moving the Police Department forward. He has the support of the Board of Trustees and the Administrator and has pledged to heal the department and continue providing the exceptional law enforcement services this community has come to expect. He will not be doing interviews on personnel matters."
Gutman's plan includes directives to maintain cooperative and professional work relationships, instructions regarding assignments and communication, and to communicate improper conduct immediately. Any violation will result in suspension without pay. If there are three violations, he will be dismissed.
"Things will change—that is an absolute decision and requirement from the Township's senior management," his plan states. "The choice on which road to take is yours."
We asked the township if the female employee Gutman and Hensley complained about ever filed a complaint about them.
"The female employee did not file a formal complaint. She was new to the job when the Chief identified that the captains began displaying potentially gender-biased behavior toward her," Wilson said.
"The Chief tried to informally address the issues prior to the more formal performance evaluations of the captains and the HR meeting with former Captain Hensley. After these more formal steps were taken to correct the issues, the captains submitted the complaint letters against the Chief which then led to the third-party investigation."
Captain Hensley abruptly quit the police department on June 23.
"I believe this is the only option left that protects my family, my health, and my career without compromising my values," he wrote in his resignation letter. "It is unfortunate to have been treated this way for taking a principled stance and others may fear coming forward in the future as a result."
After Hensley left, township officials released an internal investigation report saying he violated department regulations by "displaying disrespect and disdain" for the police chief in January.
The internal report also states Hensley made "false or misleading" statements about having knowledge of his wife's social media post about cronyism and about not having retained a copy of the recording.
The internal report found four instances where Hensely violated rules and regulations but disciplinary action became moot with his resignation.
PREVIOUS | Ohio AG: Situation at West Chester Police Department 'appears to be toxic stew of personality conflicts' | West Chester police captain who quit 'made false or misleading' statements about 'cronyism' Facebook post, probe says
Here is Chief Herzog's performance improvement plan:
Here is Captain Gutman's performance improvement plan:
Both captains have retained the same attorney, Elizabeth Tuck. She says both men are reviewing their legal options.
She issued a statement in response to the trustees statement:
"Captain Gutman and Captain Hensley have honorably served their community, department, and fellow officers for over 20 years regardless of gender, race or religion. These comments from the trustees about dedicated public servants are categorically false and do a disservice to all of the men and women of the West Chester Police Department.
"The Captains gave the "third-party" investigator multiple instances of discrimination by the Chief against female employees, including the one the Township now falsely claims the Captains mistreated.
"Rather than address the grave and very real problems plaguing the department from the top, the trustees have instead chosen to scapegoat the very people who were courageous enough to expose these problems. I assume this is the reason the trustees refuse to release my clients' recorded interviews. Regardless, Captain Gutman will continue to serve the people of West Chester in a professional and impartial manner, just as he always has."
FOX19 NOW, meanwhile, continues to ask the township for copies of tapes of interviews conducted as part of the outside investigation into the captains' complaints and emails to the township trustees related to complaints about the police chief.
The township spokeswoman told us Thursday she didn't have a timeline for release.
"Staff is working through the requests as quickly as possible," Wilson wrote.
We received the following responses from her regarding the tapes:
She wrote us July 17:
"I believe we said last week that the audio recordings could take several weeks to release because of the amount of work involved in the redactions. There is probably about 40 hours of audio, I would think. Public records are being worked on daily, but in addition to your requests we have others in the queue. They are being addressed in an orderly fashion in order to serve all of those who have made requests."
When we followed up on the tapes again on Thursday, Wilson wrote back:
"We indicated that these could take weeks to prepare for release. We offered an alternative, but you weren't satisfied with the substitution (a certified transcript). It is not the number of redactions that takes a lot of time, it is the fact that someone has to sit and listen to all of the recordings to ensure it is redacted appropriately throughout. I believe there is about 30 hours of audio. The person responsible for doing this work is the same person who is responsible for gathering and releasing all of the other records you and others have requested. This employee also has other responsibilities beyond public records release. If we mistakenly missed a record or were not complete in response, I am certain the requestor would say we're hiding something. Therefore, great care is taken to ensure the requests are being completely fulfilled accurately and appropriately.
"The public, and you, may not completely understand the time and effort consumed by fulfilling public records requests. West Chester takes its obligations seriously. We believe in transparency and honor the fact that we are doing the people's work. The public, and you, should also appreciate the fact that the compilation of records for release is a time-consuming and costly process (taxpayer money) with regard to staff time. We are doing our best and will provide the requested records as they are compiled and available for release."
We also asked the township July 14 for emails to sworn and civilian members of the police department and/or the township at large regarding gossip, media, talking etc June 23 to present and emails regarding complaints procedures, either written or orally, from June 23 to present.
We have not received copies from the township yet but did obtain a copy of a July 10 memo to the "West Chester Police Team" reiterating the community's complaint and investigation process, one that does not permit them to directly contact the media "or other outside entities."
The memo we obtained reads in part:
"With the release of the complaints against Chief Herzog and the subsequent release of the investigatory report, employees may feel there is an opening to circumvent the complaint and investigation process and directly contact the media or other outside entities. This is an unacceptable practice and in violation of established Township and Police Department policies.
"Police employees are expected to uphold the guiding principles of Integrity, Commitment, Professionalism and Courage. We hold every member of the department accountable to these important values. Airing complaints in the media before a fair investigation can be planned, let alone carried out, shows complete disregard for the obligations every member of the West Chester Police Department has sworn to uphold."
The memo ends by encouraging police employees to take concerns to their direct supervisors, someone else in their chain of command or HR."
"If you are not comfortable addressing the concern in this manner, contact the HR Department; the HR Department is a neutral resource that serves all members of the West Chester team. Retaliation for reporting complaints will not be tolerated."
Copyright 2020 WXIX. All rights reserved.