Cincinnati on pace for its deadliest year ever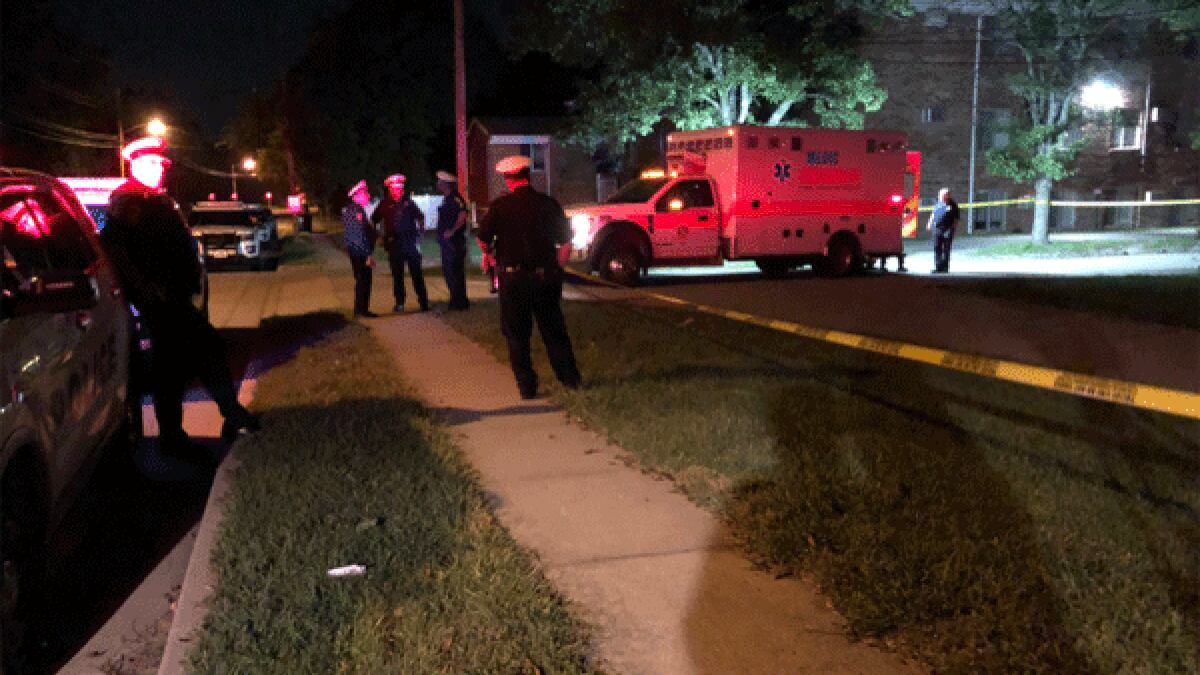 Published: Aug. 4, 2020 at 11:10 AM EDT
CINCINNATI (FOX19) - Cincinnati is on pace for a historic high number of homicides this year, a top police official told city leaders Tuesday morning.
Shootings are up 48% and homicides have increased 38% so far this year compared with the same period in 2019, said Assistant Police Chief Paul Neudigate told Council's Law & Public Safety Committee.
"If 2020 continues on the pace that it is, this will probably be the worst year for homicidal violence that we've had on record," he said.
The sobering remarks came just hours after the city's latest slaying and and 57th one so far this year: a 31-year-old man who was found shot several times on Rockdale Avenue in Avondale just after midnight.
ShotSpotter led police to the victim and detected a total of 11 shots fired, Neudigate said.
The victims of both homicides and shootings are overwhelmingly African-American, including 226 male shooting victims and 42 male homicide victims, he said.
One of the female homicide victims was pregnant, he added.
The crimes are mostly being reported in the neighborhoods of Over-the-Rhine, West End, Avondale, North Avondale and Westwood, he told the committee.
As violence spikes, officers are struggling to make an impact with police tactics that normally work, he continued.
Additional officers are being put in "hot spots" but it's not as effective as in the past due to a variety of reasons including the impacts from the coronavirus pandemic and negativity toward law enforcement.
"There is still some hostility toward police. Relationships need to be repaired," he said.
However, he continued, not a single community member that has reached out to him requested reduced police presence. Quite the contrary, in fact.
"The community is alarmed in many of these areas," Neudigate said. "They are reaching out. They want police presence. They want police visibility. We are doing our absolute best to increase our presence in these areas....Our citizens in these neighborhoods that are struggling with increased violence want more police presence. There is not one them who has emailed me that wants less police in these communities."
He vowed police would bring the violence rate back down next year and do their best to "get through" the rest of 2020 and mitigate it in the months remaining.
Cincinnati saw the two lowest years for gun violence in 2018 and 2019 as well as a 68% percent closure rate right now for homicide arrests, which is well above the national average.
Neudigate credited homicide investigators for hard work, saying those closure rates are "a testament to their effort, dedication and empathy for (victims') families."
He also noted that Cincinnati is not alone in seeing a spike in homicides. Cleveland is up 55 percent and also has a 35 percent increase in shootings.
And, other cities nationwide are seeing similar swells in violence, he said, ticking off several major cities including Los Angeles, Orlando, New Orleans, Washington D.C., Chicago, Minneapolis, Philadelphia, New York City and Louisville.
"The company is not where we'd like to be. We've reached out to many of our peer cities and they are in the same struggles," he said.
Vice Mayor Christopher Smitherman, who chairs the Law & Public Safety Commitee, announced Neudigate would be back before them soon to discuss students in the city not going back to school for the first part of the fall semester, a decision Cincinnati Public Schools just reached Monday.
"That's going to add another layer of complications. If 37,000 kids are not going back to school that's going to be real for our police department," Smitherman said.
FOX19 NOW will continue to update this breaking story.
Copyright 2020 WXIX. All rights reserved.