'It was just a stupid thing to say' Ex-Lakota school board member regrets email saying police 'should have shot' students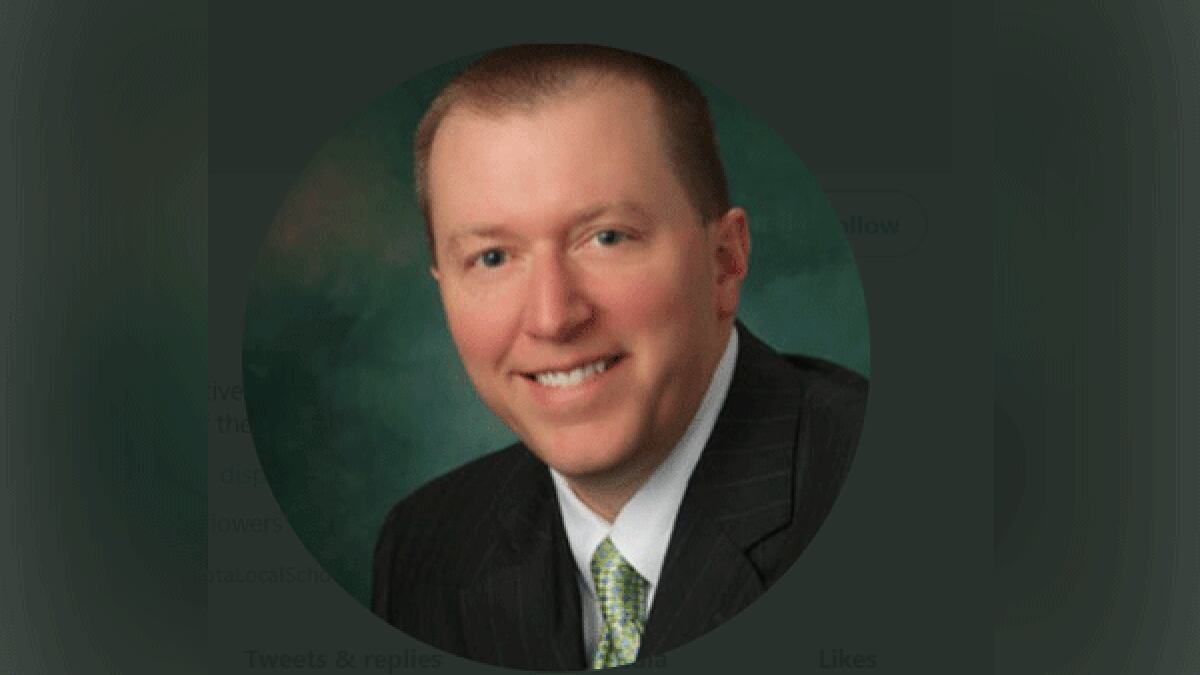 Published: Sep. 15, 2020 at 10:50 AM EDT
WEST CHESTER, Ohio (FOX19) - A Lakota school board member who resigned after writing in an email "they should have shot them" related to police arresting two students says he regrets it and realizes it was wrong.
"The email was a uninformed, poor attempt at sarcastic humor, which in retrospect, was not funny. It was just a stupid thing to say," Todd Parnell wrote Tuesday in a statement to FOX19 NOW. "I have apologized to the community and my off-the-cuff remark was unacceptable.
"I was asked to resign by the board president and actually thought about pushing back on it. I have worked very hard and accomplished a lot for the district. However, since I was leaving at the end of the year anyway due to a move out of the district I went ahead and resigned. I believe that people have tried to turn this into something much more than it was. That being said, it was my fault. Sarcasm doesn't come through in an email I guess."
PREVIOUS: School board member resigns (twice) after saying police 'should have shot' students
Parnell resigned Aug. 27, writing in an email to Board President Brad Lovell: "...this has been a very trying year and due to business issues along with family obligations; I do not feel I can give the proper time and energy that being a board member requires. Therefore, I am resigning my position on the Lakota School Board effective at midnight tonight."
Parnell rescinded his resignation a short time later but then wrote in another email: "Well, I just got a call for an opportunity that would force me to move out of the district. Therefore, I am not going to rescind my resignation. Please proceed with it. Thanks."
Last week, FOX19 NOW requested correspondence from the school district related to his abrupt resignation.
On Friday, Lakota district officials disclosed the real reason for Parnell's departure - and why they allowed him to publicly provide another one at the time.
The district gave us public records including an Aug. 26 email in which Parnell responded "they should have shot them" to an email from Lakota West High School Principal Ben Brown explaining why two students were arrested on campus by West Chester police.
Lovell also read a statement at Friday's school board meeting explaining how Parnell's resignation really came to be - and why school board members initially chose to withhold that information from community they are elected to serve.
"This afternoon, we will be responding to a public records request for information surrounding former board member Todd Parnell's resignation," Lovell said. "Before we do this, we believe it is important for our parents, staff and community members to understand what led to his resignation, why we asked him to resign and why we decided to allow him to cite personal reasons for his resignation."
Lovell's statement later says: "As a board, we discussed how to react to Mr. Parnell's email to Mr. Brown and decided to not discuss it publicly out of sensitivity for Mr. Parnell's family, particularly his children.
"Once we respond to the media's request this afternoon, we have no doubt that this will become a story for other news outlets. We want you, our community, to understand that Mr. Parnell's vile comments have absolutely no place in this school district. The Board acted swiftly and definitively to remove him from his seat. Our focus now is on finding the very best candidate from our community to fill the remainder of the open term on our school board."
On Monday night, Lakota school board members appointed Michael Pearl of Liberty Township to fill the vacancy.
MORE: Lakota selects pastor, coach as new school board member
Copyright 2020 WXIX. All rights reserved.