Lakota selects pastor, coach as new school board member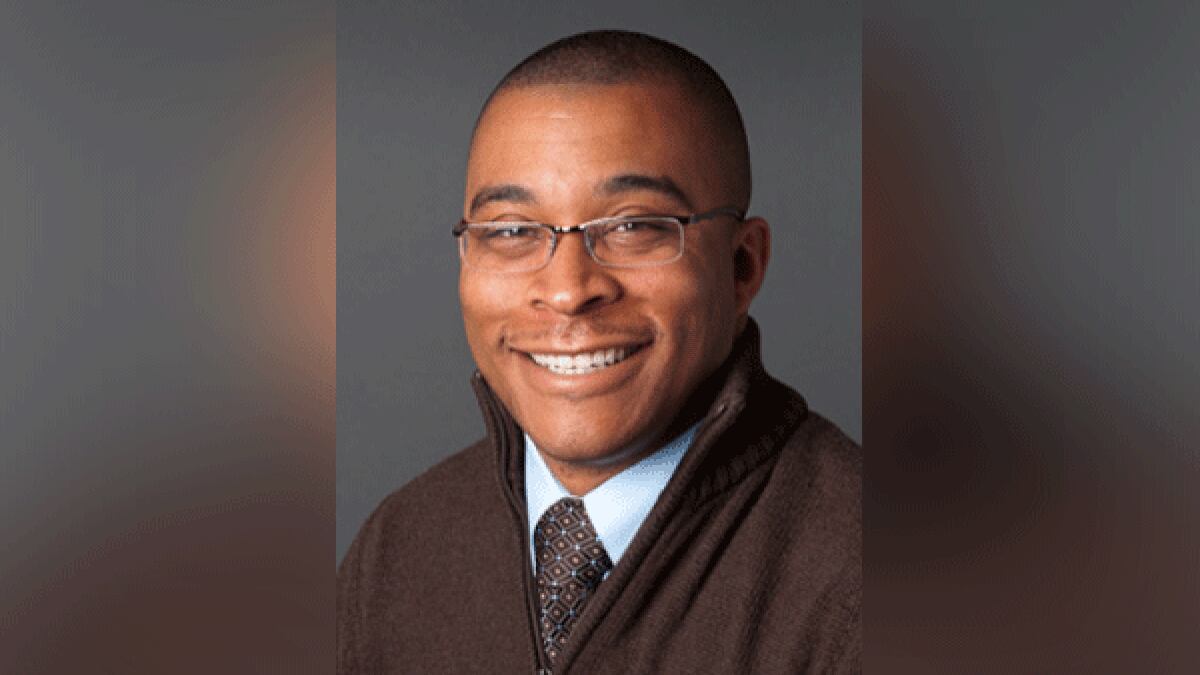 Published: Sep. 15, 2020 at 6:24 AM EDT
BUTLER COUNTY, Ohio (FOX19) - Lakota school board members appointed a pastor and youth coach to fill a vacancy on the board after asking one board member to leave following a controversial email.
School board member resigns (twice) after saying police 'should have shot' students
Michael Pearl of Liberty Township is a Lakota parent and coach, pastor at New Day Baptist Church in Lincoln Heights and serves on the board of the Boys and Girls Club of West Chester/Liberty, district officials said in a news release Monday.
He also has been the recreation center director for St. Monica's Recreation Center through the Sisters of Transfiguration since 2011.
Pearl and his wife, Bridgette have been married for 23 years and have two children, Jasmyn and MJ, both graduates of Lakota East High School.
Pearl said in the statement he believes serving the school board is "a great way for me to give back to a community and district that's given so much to me and my family...This is a way to serve the community in an even bigger capacity."
He also said: "I like to be very optimistic," he said. "I know that we are in challenging times in a lot of ways. My agenda is to keep the kids first and to support (Superintendent) Matt (Miller), the administrators and teachers to keep the district moving forward." He continued, "I'm looking forward to working with the other board members...to make the best decision for the kids."
The school board reviewed 50 applicants to fill the vacancy.
Pearl's first meeting will be a Sept. 28 work session.
"We are excited to have Mr. Pearl join us in serving our students, staff, families and community," School Board President Brad Lovell said in the statement. "He brings a deep dedication through community service and volunteerism, in addition to life experiences that will add tremendous value to our governing board."
Pearl is replacing Todd Parnell, who resigned Aug. 27.
In an email to Lovell, Parnell wrote "...this has been a very trying year and due to business issues along with family obligations; I do not feel I can give the proper time and energy that being a board member requires. Therefore, I am resigning my position on the Lakota School Board effective at midnight tonight."
Parnell rescinded his resignation but then wrote in another email: "Well, I just got a call for an opportunity that would force me to move out of the district. Therefore, I am not going to rescind my resignation. Please proceed with it. Thanks."
Last week, FOX19 NOW requested correspondence from the school district related to his abrupt resignation.
On Friday, district officials disclosed the real reason for Parnell's departure - and why they allowed him to publicly provide another one.
The district gave us public records (emails) including an Aug. 26 one in which Parnell responded "they should have shot them" to an email from Lakota West High School's principal explaining two students were arrested by West Chester police in the parking lot.
Lovell read a statement at Friday's school board meeting explaining how Parnell's resignation really came to be - and why school board members initially chose to withhold that information from community they are elected to serve.
"This afternoon, we will be responding to a public records request for information surrounding former board member Todd Parnell's resignation," Lovell said. "Before we do this, we believe it is important for our parents, staff and community members to understand what led to his resignation, why we asked him to resign and why we decided to allow him to cite personal reasons for his resignation."
Lovell's statement later says: "As a board, we discussed how to react to Mr. Parnell's email to Mr. Brown and decided to not discuss it publicly out of sensitivity for Mr. Parnell's family, particularly his children.
"Once we respond to the media's request this afternoon, we have no doubt that this will become a story for other news outlets. We want you, our community, to understand that Mr. Parnell's vile comments have absolutely no place in this school district. The Board acted swiftly and definitively to remove him from his seat. Our focus now is on finding the very best candidate from our community to fill the remainder of the open term on our school board."
Copyright 2020 WXIX. All rights reserved.