Chick-fil-A Springdale to open October 6, 2020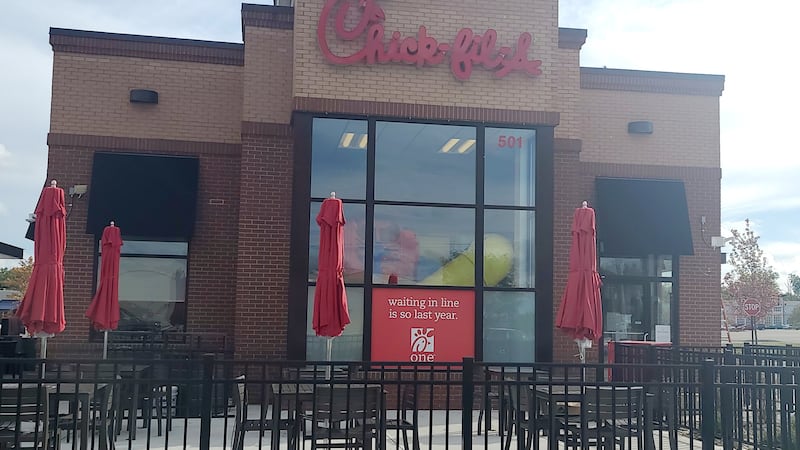 Published: Oct. 6, 2020 at 5:06 PM EDT
What: Chick-fil-A Springdale will reopen Tuesday, October 6, 2020, after a complete remodel to refresh the restaurant.
Where: 501 E Kemper Rd, Springdale, OH 45246
Why: "Chick-fil-A is phenomenally popular in Springdale," said Doug Peters, Chick-fil-A Springdale owner operator. "With our new drive thru we can serve guests more quickly and improve traffic flow. Drive thru canopies will protect our team and guests from inclement weather. We have a new extended patio for guests to enjoy and a beautifully refreshed dining room."
Serving You Safely: Serving you safely is our top priority. The Springdale Chick-fil-A will serve guests through its drive thru, curbside delivery and carry out or take advantage of delivery services to the neighborhood. The dining room remains closed at this time.
About Chick-fil-A Greater Cincinnati | Northern Kentucky: Currently, there are 17 locally owned and operated restaurants in the Greater Cincinnati and Northern Kentucky area. A new Blue Ash location scheduled to open soon will be the 18th location. More information is available at www.cfacincynky.com.
About Chick-fil-A, Inc. Atlanta-based Chick-fil-A, Inc. is a family owned and privately held restaurant company founded in 1967 by S. Truett Cathy. Devoted to serving the local communities in which its franchised restaurants operate, and known for its original chicken sandwich, Chick-fil-A serves freshly prepared food in more than 2,500 restaurants in 47 states, Washington, D.C., and Canada.
A leader in customer service satisfaction, Chick-fil-A was named top fast food restaurant in Newsweek's 2019 America's Best Customer Service report and received several honors in QSR's 2019 Reader's Choice Awards, including "The Most Respected Quick-Service Brand" and "Best Brand for Overall Experience". Additionally, Glassdoor named Chick-fil-A one of the top 100 best places to work in 2020. More information on Chick-fil-A is available at www.chick-fil-a.com.
Press release above provided by Chick fil A Springdale