Hundreds of jobs coming to Clermont Co. with new Purina factory
Updated: Oct. 26, 2020 at 2:16 PM EDT
WILLIAMSBURG TWP., Ohio (FOX19) - Hundreds will be coming to Clermont County as part of a $550 million investment to build a new factory in Williamsburg Township.
Nestlé Purina PetCare announced on Monday plans to build the new factory, which in turn will create 300 jobs in the area, according to the company.
"Close collaboration between JobsOhio, its local partners, and the Development Services Agency were essential to attracting Purina's newest facility and 300 jobs to Ohio," said Gov. Mike DeWine. "Talented workers in Clermont County will manufacture Purina's most recognizable brands from the plant, which will play a critical role in Purina's global growth strategy."
The factory will produce dry dog and cat food brands like Purina Pro Plan, Purina ONE, and Dog Chow, the company said.
"Our new Ohio factory will build on our more than 90-year history of making science-based dog and cat foods that pet owners trust," said Nina Leigh Krueger, President, Purina. "We are grateful for the partnership at the state and local levels, and we're excited to call Clermont County home and support this great community for a long time."
The new southwest Ohio factory will be Purina's first one built from the ground up since 1975.
"Clermont County is an excellent location for Purina's newest factory thanks to the region's distribution opportunities, a workforce with great potential and strong community values," said Nolan Terry, Vice President, Manufacturing, Purina. "We have a unique opportunity to bring all of our best technical and innovative manufacturing thinking under one roof as we construct this facility from the ground up."
Clermont County Board of Commissioners President David Painter said the investments in the South Afton Industrial Park by commissioners were made to help create jobs for the residents in the area.
And now, 300 people will benefit from that investment with the new Purina factory.
"Governments don't create jobs, businesses do," said Painter. "Commissioners invested in South Afton Industrial Park to provide the infrastructure and space where private business could create jobs for our residents. Now, Nestlé Purina will invest over $550 million in capital improvements at South Afton. Williamsburg Township and Williamsburg Village will benefit from income tax revenue. Williamsburg local school district will receive negotiated payments in lieu of taxes for coming decades. Clermont County will recoup its initial investment in South Afton. This is a win for Clermont County government, the Williamsburg area, Nestlé Purina and the residents of Clermont County."
Purina said the goal is to have 300 people employed at the new factory by 2024.
To view the job openings and apply, click here.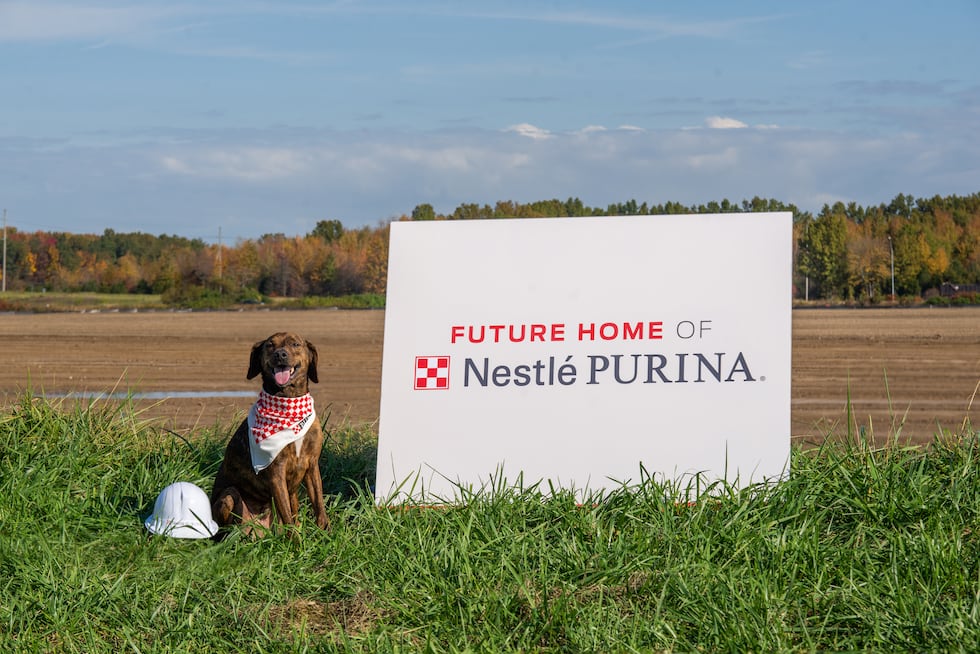 See a spelling or grammar error in our story? Click here to report it.
Copyright 2020 WXIX. All rights reserved.