Man identified after deadly officer-involved shooting in Seymour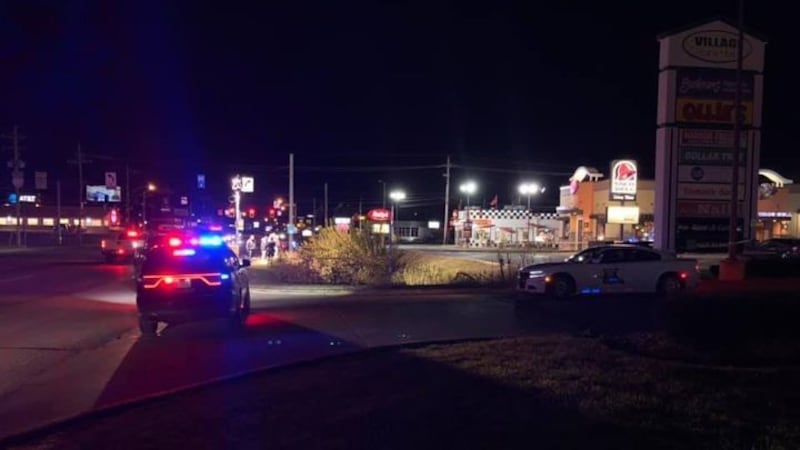 Updated: Nov. 2, 2020 at 5:55 PM EST
SEYMOUR, Ind. (WAVE) – A man who police said was suspected of shoplifting from a Walmart died after he was shot by Seymour Police Department officers.
Seymour Police Department officers were called about a theft from the Walmart, located at 1600 East Tipton Street, around 8:30 p.m. Sunday, according to ISP spokesman Sgt. Stephen Wheeles.
Officers found a man matching the description of the suspect and who was allegedly in possession of the stolen merchandise along Tiptop Street, Wheeles said. Police said 43-year-old Jason S. Cline was armed with a handgun and ran from the officers across Tipton Street and went into a ditch in front of a Taco Bell.
The evidence shows officers caught up to Cline and attempted to take him into custody. While attempting to place him into handcuffs, he continued to resist arrest. ISP says Cline pulled handgun and pointed it at the officers. Both officers fired their handguns, striking him. The handgun in Cline's possession was found to be loaded and had been reported stolen.
"It's still kind of too early to speculate on exactly how he displayed that gun, but it became very apparent to the officers that he did have a gun and that's why it ended up the way it did," Sgt. Wheeles said
Two Seymour Police Department officers shot and hit the suspect, Wheeles said.
The man was treated at the scene before he was taken to Schneck Medical Center where he died from his injuries. His name has not been released. Wheeles said an autopsy was scheduled to take place on Tuesday.
No officers were injured. The officers involved in the shooting have not been identified at this time, but Wheeles expects their names will be released soon.
The case was given to the Indiana State Police-Versailles Post to investigate. According to Wheeles, this is typical for smaller towns like Seymour.
"We have the manpower and the resources, and we can make sure it's a thorough investigation but also an impartial investigation," Wheeles said. "We owe it to the family of the person that's deceased as well as the officers and everybody else that we have all the facts surrounding the whole incident."
Wheeles said ISP investigators were out all Sunday night and into Monday gathering leads.
"There are lot more facts, unfortunately, we can't go into them at this point but once the investigation continues and we can put those pieces together we'll be able to provide a better picture as to why this happened."
Once the investigation is complete, the case will be presented to the Jackson County Prosecutor's Office.
Both officers involved are on administrative leave until the investigation is finished.
Copyright 2020 WAVE 3 News. All rights reserved.