Before and after: Fire and Brent Spence Bridge damage (VIDEO)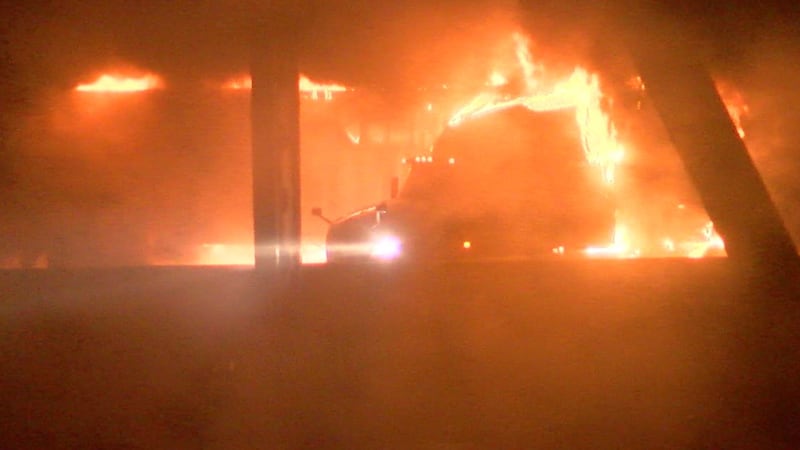 Updated: Nov. 11, 2020 at 2:43 PM EST
CINCINNATI (FOX19) - Gov. Andy Beshear announced the Brent Spence Bridge will be closed for several days at best after a fiery semi crash early Wednesday morning.
Around 2:45 a.m., a commercial truck jackknifed while driving northbound on the Brent Spence Bridge, police said. A second truck carrying potassium hydroxide crashed into it causing a fire on the bridge.
There are no known serious injuries or deaths resulting from the crash or fire.
[PREVIOUS: Brent Spence Bridge will be closed for 'several days at best,' Gov. Beshear says]
The bridge cannot be examined for damage until it cools down enough to be safe for inspectors.
"In the next hours, maybe a little longer, we need your patience. That patience is necessary to make sure we don't send anybody to do the inspection or to clean up the debris until we know they will be OK," Beshear said.
Once it's deemed safe, inspectors will determine the extent of damage and any structural damage.
The bridge will remain closed until its safety can be guaranteed.
See a spelling or grammar error in our story? Click here to report it. Please include title of story.
Copyright 2020 WXIX. All rights reserved.