Ohio lawmaker, voters sue to remove Jeff Pastor from office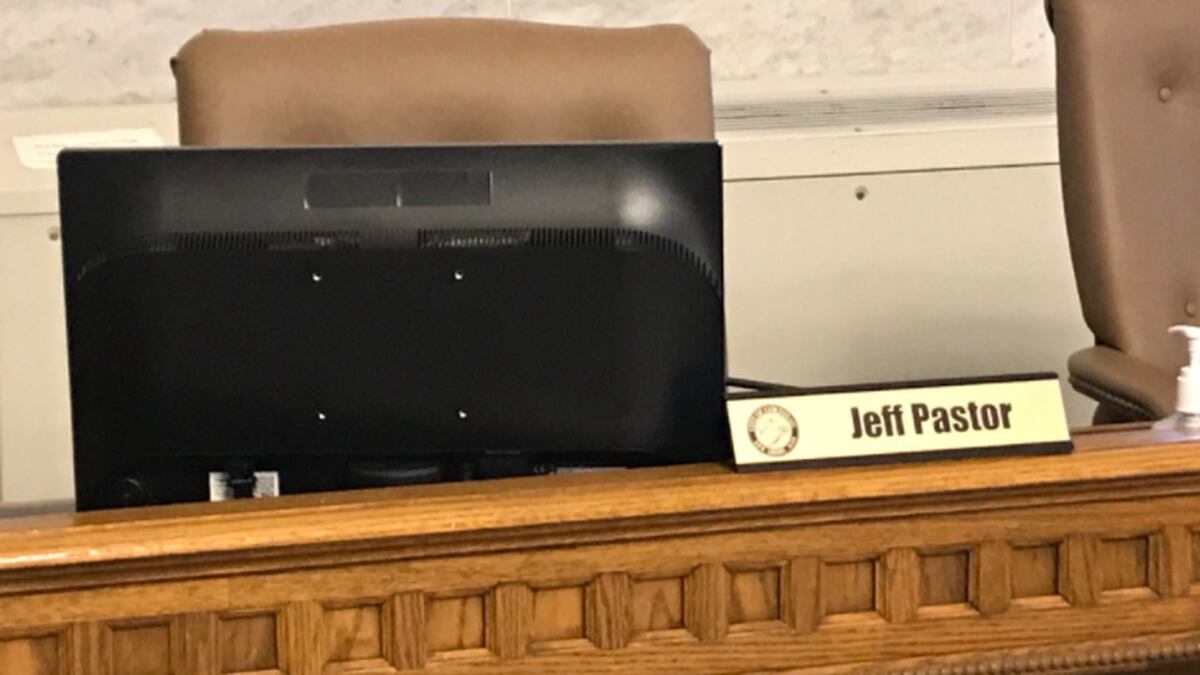 Updated: Nov. 18, 2020 at 11:45 AM EST
CINCINNATI (FOX19) - An Ohio lawmaker and four other Cincinnati voters sued Wednesday morning to remove Cincinnati City Councilman Jeff Pastor from office following his arrest on federal corruption charges last week.
A status hearing was immediately scheduled for 1:30 p.m. Nov. 24 in Hamilton County Probate Court. A trial was set for 9:30 a.m. Nov. 30.
Pastor, a Republican, was accused in an indictment last week of bribery, extortion, wire fraud, money laundering and other crimes related to his role on council.
He has pleaded not guilty.
Mayor John Cranley and several of his colleagues on council and Republican party leaders have all called for Pastor to step down, but so far he has not.
Pastor's attorney, Ben Dusing, declined comment.
FOX19 NOW was the only media at probate court Wednesday when attorney and former Hamilton County Common Pleas Court Judge Curt Hartman filed the suit.
The plaintiffs are State Rep. Tom Brinkman, R-Mt. Lookout, and four Republicans: Lead plaintiff and attorney Christopher McDowell; Mark Miller, treasurer of Coalition Opposed to Additional Spending and Taxes (COAST); Hamilton County Recorder Nobert Nadel and Frank Triantos, a Cincinnati resident.
The suit requires the signatures of five of voters.
"The people of the City of Cincinnati are entitled to councilmembers whose time and energy are focused on serving the people, not themselves," Hartman tells FOX19 NOW. "And such service needs to be undertaken honorably and with integrity. In light of the gravity of the criminal charges and the apparent strength of the evidence against Mr. Pastor, this high standard has not been met and it is critical that removal take place. Today we start that process."
Earlier this year, a similar group of Republicans including Brinkman and Miller also sued to kick then-Cincinnati City Councilwoman Tamaya Dennard out of office when the Democrat was arrested on similar corruption charges.
"We sought to remove the city of Tamaya when she was a Democrat when she committed the same kind of offense. I think it's important that the party stand on principle regardless of the party affiliation of the person who committed the wrong and that only good people serve in public office," McDowell tells FOX19 NOW.
McDowell is the Republican chairman for Ward 5 in the city of Cincinnati and is a member of the Hamilton County Republican Party's executive committee.
PREVIOUS | Sundermann, Landsman propose reforms after 2 council members accused of taking bribes | 'There is more to this story:' Pastor's attorney raises questions on motives, evidence | Cincinnati's vice mayor calls for charter change to remove council members charged with a felony | Sentencing date set for Tamaya Dennard
The criminal complaint against Pastor is attached to the lawsuit, which says it shows he "is or has been guilty of misfeasance or malfeasance in office" and now should be remove. It also says he filed false financial disclosure forms with the Ohio Ethics Commission.
The lawsuit cites Ohio statute that Hartman says requires Cincinnati's City Solicitor's Office to consider holding a trial to remove Pastor from office and, if they accept the case, begin proceedings in 10 days after Pastor is served with the complaint.
Ultimately, the issue will be in the hands Cincinnati's city solicitor and the Hamilton County Probate Court judge.
All parties in the complaint for removal are expected to be there as long as Pastor is served with a copy of the lawsuit on Thursday. A lawyer can attend on his behalf.
We could learn at that time if the City Solicitor's Office will prosecute the case against him for removal.
Cincinnati's city charter currently does not provide a means to recall council members when they engage in gross misconduct or criminal conduct while in office.
Ohio Attorney General Dave Yost announced earlier this week he started proceedings to suspend Pastor from office pending resolution of his criminal case.
"Our process is independent and will move forward," Yost told us Wednesday morning after the voter lawsuit was filed.
"Any and every vote he might cast as a councilman will be under a cloud of suspicion until his criminal case is resolved one way or the other. The people of the city of Cincinnati need the assurance that there will be no tainted votes on council - and that's why we're seeking his suspension."
Copyright 2020 WXIX. All rights reserved.