Nearly 80% of drivers admit to road rage, driving aggressively in 2020, data shows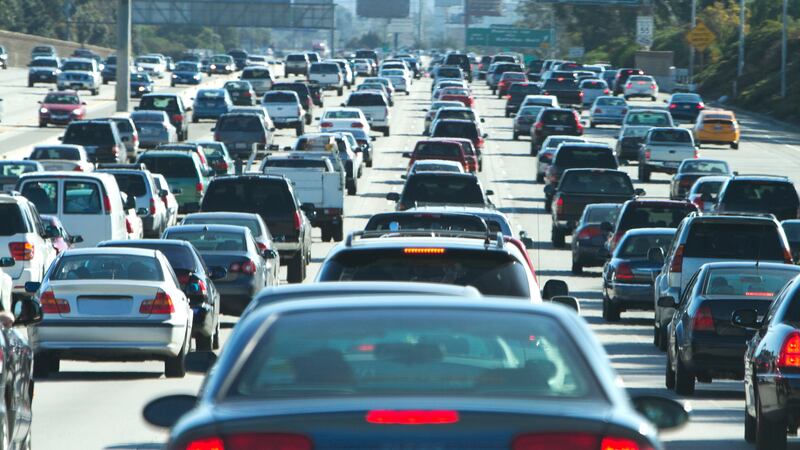 Updated: Dec. 3, 2020 at 12:07 PM EST
CINCINNATI (FOX19) - Whether it is COVID-19, work, or the holiday season, there are plenty of stressors as it is. To help make sure those frustrations don't carry over to the roadways, AAA is urging drivers to keep their cool and avoid dangerous situations.
Almost 80% of drivers have dealt with anger, aggression, or road rage while driving in the past year, according to AAA.
While men are more aggressive drivers, the data gathered by the AAA Foundation for Traffic Safety also shows women engaged in dangerously aggressive behaviors.
Speeding is the most common form of aggressive driving behavior, per AAA.
"Speeding, red-light running, and cutting other drivers off can kill you, your passengers, and others sharing the road," said Mike Belcuore, AAA Driving School Manager. "Driving aggressively isn't worth the risk. When you get behind the wheel, be patient, be kind, and obey traffic laws so everyone gets home safely."
Speeding citations for driving 100 mph or faster are up by 46% this year, data from the Ohio State Highway Patrol shows.
Fatal speed-related crashes were up by 8% between mid-March and mid-November, AAA says.
To help drivers avoid these aggressive driving situations, AAA has some recommendations:
Don't Offend: Never cause another driver to change their speed or direction. That means not forcing another driver to use their brakes or turn the steering wheel in response to something you have done.

Be Tolerant and Forgiving: The other driver may just be having a really bad day. Assume that it's not personal.

Do Not Respond: Avoid eye contact, don't make gestures, maintain space around your vehicle, and contact 911 if needed.
All drivers, male, female, young, and old are encouraged by AAA to practice patience through the holiday season.
Here is data from a 2019 survey about types of aggressive driving used by men and women:
| | Male | Female |
| --- | --- | --- |
| Drove 15mph over the speed limit on a freeway: | 52% | 44.6% |
| Followed the vehicle in front closely to prevent another vehicle from merging: | 37.8% | 29.3% |
| Made rude gesture/honked at another driver: | 35.4% | 28% |
| Drove through a red light: | 32.2% | 30% |
| Drove aggressively by switching lanes quickly and/or very close behind another car: | 31.5% | 21.4% |
See a spelling or grammar error in our story? Click here to report it. Please include title of story.
Copyright 2020 WXIX. All rights reserved.