'Grinch' caught on camera destroying holiday decorations in Cleveland's West Park neighborhood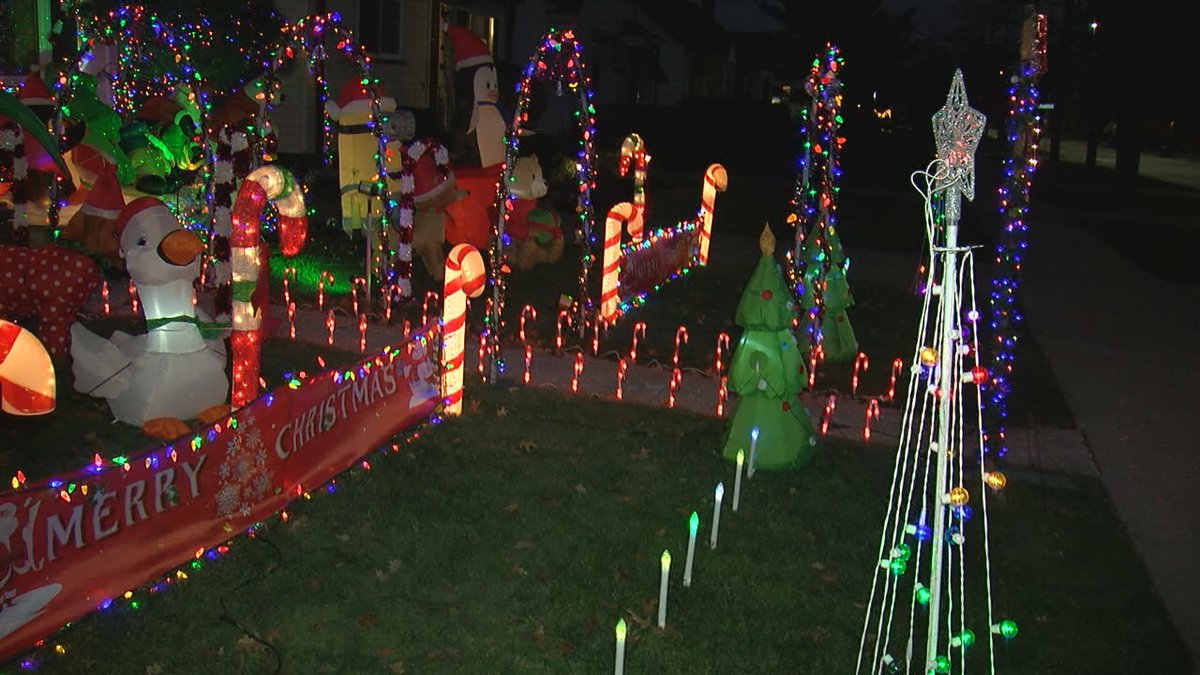 Updated: Dec. 14, 2020 at 10:47 PM EST
CLEVELAND, Ohio (WOIO) - There's a Grinch in Cleveland's West Park neighborhood swiping and destroying holiday decorations.
If you drive through the neighborhood, it's easy to see that people are doing their best to spread a little extra holiday cheer this year. Lately, the Cleveland neighborhood has been a target for vandals.
"It's just disheartening," said Vincent Frank, a homeowner in West Park. "You ride around this year; I think more than ever you see people doing lights, a year where it's been rough on everybody some normalcy and joy, to destroy it, it doesn't make any sense."
Frank takes pride in his Christmas lights display every year, but this year he spent two full days perfecting it. Then on Saturday night, he came out to find one of his blow ups destroyed. So, he checked his cameras and realized he had caught the vandals in the act.
"Had looked out and noticed something was wrong and came out to look and went inside to check my surveillance cameras and that's when I seen maybe 45 minutes prior someone had stopped and tried to intentionally damage it or steal it and rip it out of the ground," Frank said.
Frank's isn't the only house that's been hit by the Grinch in West Park. Another family had their homemade Grinch stolen that they spent weeks making with their kids. Frank is just happy; the damage wasn't worse.
"I'm very grateful I spent the rest of the night with high anxiety, you know, looking because I don't want any more damage, and I'm not sure how I'd react," he said. "Each time it's disheartening, maybe worse this year because again it's Christmas, we're gonna have something good in what otherwise would've been a terrible year."
The family that had their handmade Grinch stolen said they are in the process of making a new one, and they hope the crooks won't be back.
Copyright 2020 WOIO. All rights reserved.