Covington Catholic students' lawsuit against CNN, NBC, Washington Post dismissed by judge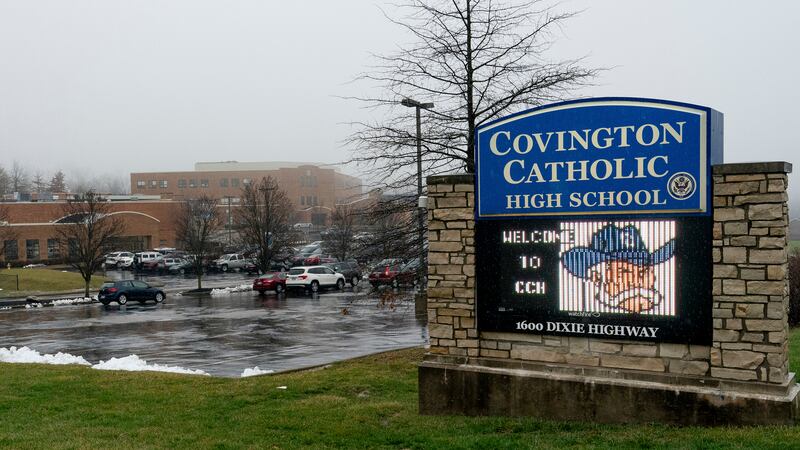 Published: Jan. 6, 2021 at 1:54 PM EST
PARK HILLS, Ky. (FOX19/Cincinnati Enquirer) - Defamation and harassment lawsuits filed by a dozen Covington Catholic High School students against a trio of media outlets have been dismissed by a federal judge, according to court documents.
The twelve students claimed the coverage by CNN, NBC, and the Washington Post surrounding a January 2019 March For Life at the Lincoln Memorial resulted in them being harassed and threatened, the lawsuit reads.
Judge William Bertelsman concluded the students were not defamed or harassed by the three media outlets, the documents state.
A classmate of the students, Nicholas Sandmann, filed separate lawsuits against CNN, NBC, and the Washington Post. CNN reportedly agreed to a settlement in that suit in January, though the settlement's dollar figure was not disclosed.
The judge viewed the students' claims differently from Sandmann's because the students had different levels of exposure in the media coverage, according to our media partners at the Cincinnati Enquirer.
"Alternatively, Plaintiffs argue that the article was "of and concerning" them because some of the Plaintiffs were readily identified from pictures and hyperlinks placed on the internet. This argument is also misguided.
"First, Plaintiffs do not identify any articles, hyperlinks, or photographs used by the defendants to narrow the subgroup down to these twelve Plaintiffs. Second, even if some or all the Plaintiffs were pictured, Plaintiffs have not shown that they were the subject of the story, unlike Sandmann when he was pictured in front of Phillips. Simply put, these allegations do not enable the Court to reasonably infer that the articles were "of and concerning" the twelve named Plaintiffs."
In the lawsuit, the 12 Covington Catholic students allege the three media outlets intentionally invaded their privacy, the court documents read.
The viral videos that were at the center of the story were taken at the National Mall, which the court said was a public place.
"Here, Plaintiffs' invasion of privacy claim fails because the events took place in public. Therefore, it will also be dismissed with prejudice."
Thus, Judge Bertelsman dismissed the lawsuits against CNN, NBC, and the Washington Post.
Several months after Sandmann settled the lawsuit with CNN for an undisclosed amount, our media partners at the Cincinnati Enquirer report he also settled with the Washington Post.
Sandmann sued five more outlets, including Gannett, which is the parent company of The Enquirer, in March of 2020, according to our media partners at the Cincinnati Enquirer.
See a spelling or grammar error in our story? Click here to report it. Please include title of story.
Copyright 2021 WXIX. All rights reserved. Cincinnati Enquirer contributed to this report.