124 'hotspots' expand free Wi-Fi access in NKY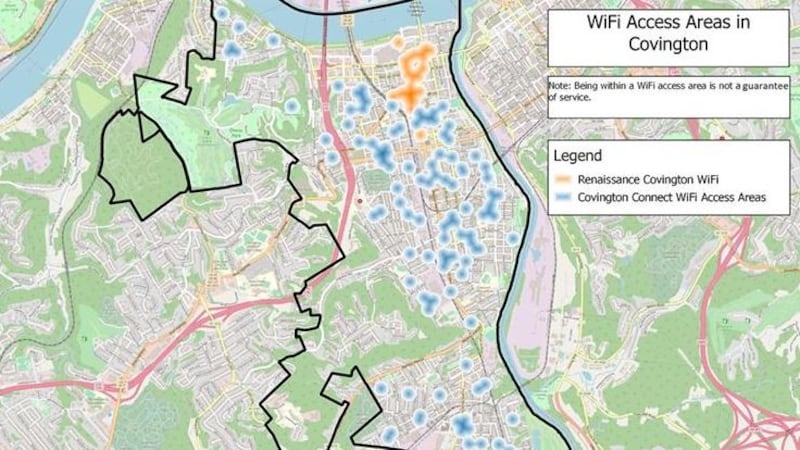 Published: Jan. 15, 2021 at 9:47 AM EST
COVINGTON, Ky. (FOX19) - Thousands more Covington families have free access to the internet, courtesy of the "Covington Connect" initiative.
Cincinnati Bell, working with the City of Covington, is completing the installation of 124 strategically placed Wi-Fi Access Points, or "hotspots."
Each device creates a "zone of connectivity" of varying size offering free public Wi-Fi to the streets and houses located around it.
A major goal of the initiative is to support distance learning for students at Covington's schools during the pandemic.
"This has been a fantastic partnership that, quite simply, will strengthen the quality of life of literally thousands of families," Covington Mayor Joe Meyer said in a news release. "Internet access is critical – people go online to access information, shop, pay rent, apply for a job, reserve a library book, attend a training seminar, see a doctor, and perform a myriad other tasks."
The "hotspots" offering free Cincinnati Bell Wi-Fi are located throughout the city but are concentrated in eight neighborhoods – Eastside, Helentown, Austinburg, Peaselburg, Levassor Park, Lewisburg, Latonia, and West Covington.
See this FLIER for instructions on how to register and connect to the network.
According to the company, more than 600 people have signed on to Covington Connect 8,000 times in the past 30 days.
See a spelling or grammar error in our story? Click here to report it. Please include title of story.
Copyright 2021 WXIX. All rights reserved.