Cincinnati police updates council on 2020 crime stats, record-high homicides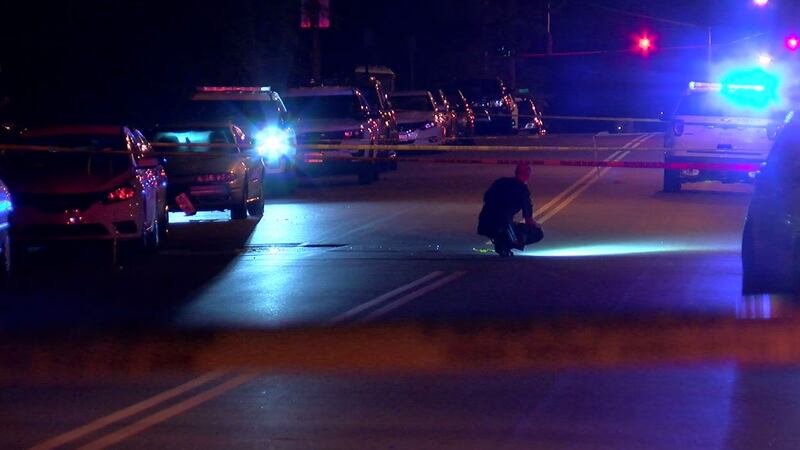 Updated: Jan. 20, 2021 at 6:42 AM EST
CINCINNATI (FOX19) - Cincinnati police officials on Wednesday updated City Council' Law & Public Safety Committee on 2020 crime statistics including unprecedented high rates of homicides and shootings.
Assistant Cincinnati Police Chiefs Lisa Davis and Michael John also discussed "hot spots" for crime in the city and how police have been addressing it.
There were 94 homicides and 486 shootings in Cincinnati during 2020, they said.
That's 21 more homicide victims than 73 in 2019, a 28.7% increase.
The previous high record for killings in the city in a single year was 88 in 2006.
Cincinnati only has seen more than 80 homicides in two years: 2006 and 2020, police officials have said.
The Cincinnati Police Department's Homicide Unit has a 67% closure rate on its cases, which is above the national average.
Sixty-three of 2020′s 94 homicides were closed by either an arrest, death of offender, prosecution declined or awaiting grand jury presentation, police said.
Eighty-three of the homicide victims were fatally shot, four died as the result of blunt force or hands and five were killed by an edged weapon.
The methods of two homicides have yet to be determined, according to police.
All but four of the homicide victims were adults. Two were juveniles, one was a toddler and the other was a "fetus."
Cincinnati's homicide rate shot up in particular as the weather warmed last spring at the same time the coronavirus pandemic developed and Ohio went under a statewide stay-at-home order for several weeks.
Police have said they struggled to make an impact with police tactics that normally worked.
Over the past three years, Cincinnati saw an average of 34 homicides between April and August. Last year, the city had 54 during that time.
Additional officers were put in "hot spots" for crime, but that was not as effective as in the past due to a variety of reasons including the impacts from the coronavirus pandemic and negativity toward law enforcement, police officials told Council during a crime update last year.
Previous: Cincinnati on pace for its deadliest year ever | Organizations working to help Cincinnati police solve 2020′s record homicides
Cincinnati Mayor John Cranley and Police Chief Eliot Isaac also claimed the state's alcohol curfew was leading to an increase in gun violence.
They wrote Governor Mike DeWine a letter requesting he lift a ban that forces bars to stop selling alcohol at 10 p.m.
RELATED: Is 10 p.m. alcohol curfew leading to violence in Cincinnati? State leaders doubtful
Cincinnati is not alone in seeing a spike in deadly violence last year.
Cities across America and in Ohio have reported historic homicides such as Columbus; Grand Rapids, Michigan; Knoxville and Memphis in Tennessee and Seattle, Washington; or near-historic homicides including Cleveland.
FOX19 NOW will continue to update this story on air and all our digital platforms
See a spelling or grammar error in our story? Click here to report it. Please include title of story.
Copyright 2020 WXIX. All rights reserved.