Fiona is about to turn 4: Here are some of our favorite moments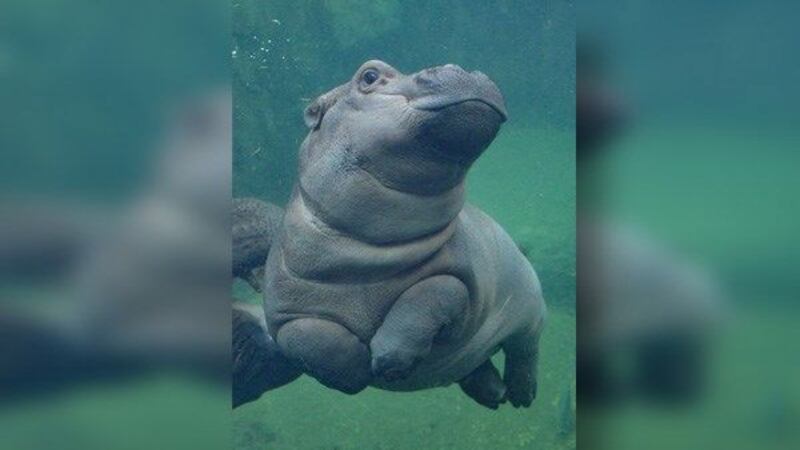 Published: Jan. 22, 2021 at 4:11 PM EST
CINCINNATI (FOX19) - Fiona the hippo became an overnight celebrity when she was born on Jan. 25, 2017, and she's been making headlines ever since.
Born six weeks before her due date at 29 pounds, the little hippo was in around the clock intensive care at the Cincinnati Zoo & Botanical Garden.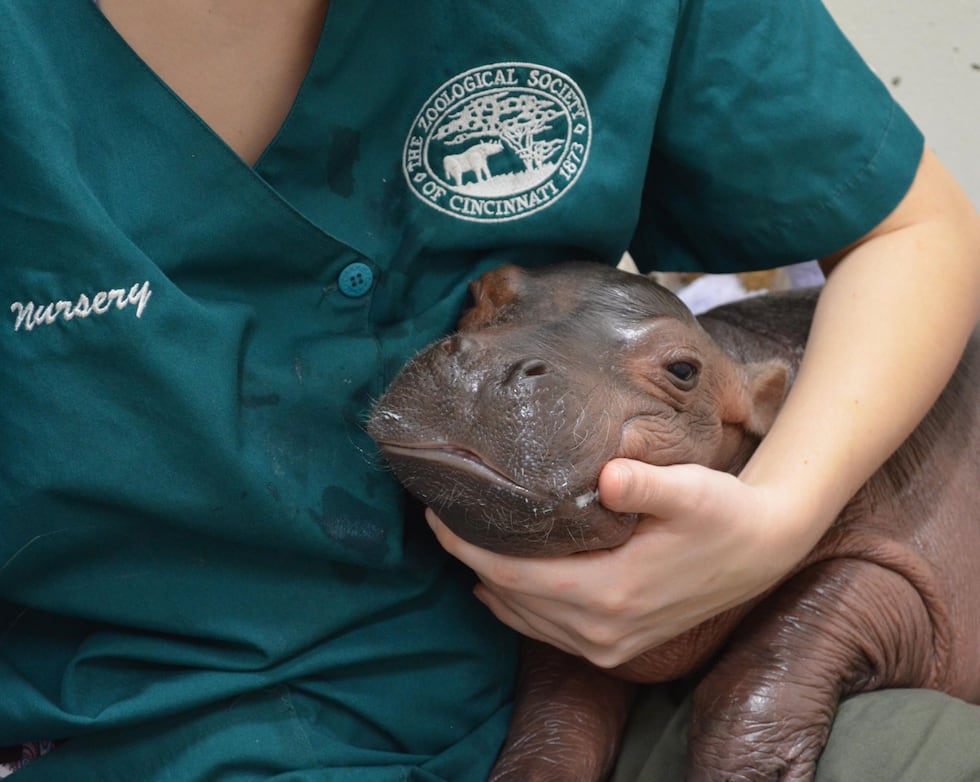 Saturday, Jan. 28, 2017
The unnamed baby hippo gained four pounds!! She was still about 20 pounds underweight, but things were looking up for the calf.
Jan. 31, 2017
The week-old hippo finally has a name! She's now called Fiona, which the zoo says means "fair".
"Even though Fiona's not out of the woods yet, every baby needs a name, and her animal care team thought the name was a perfect fit for their 'fair' little girl," Christina Gorsuch, curator of mammals at the Cincinnati Zoo, said. "They have been with her 24 hours a day and think this name suits her personality."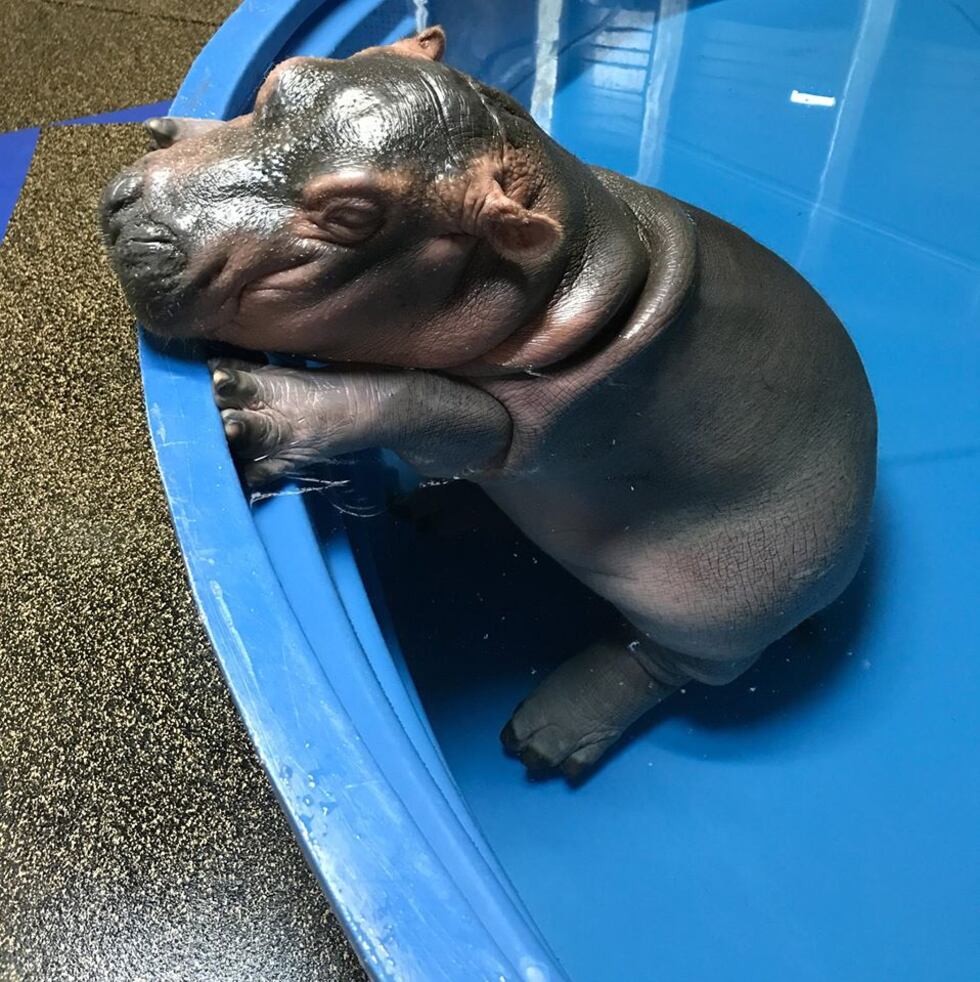 Sunday, Feb. 5, 2017
Fiona takes her first steps!
Monday, Feb. 6, 2017
Fiona weighed in at 37 pounds! Zoo staff say she was drinking a lot from her bottle, however, she still needed supplemental oxygen for her underdeveloped lungs.
Friday, Feb. 10, 2017
Fiona graduates to the "big kid" pool!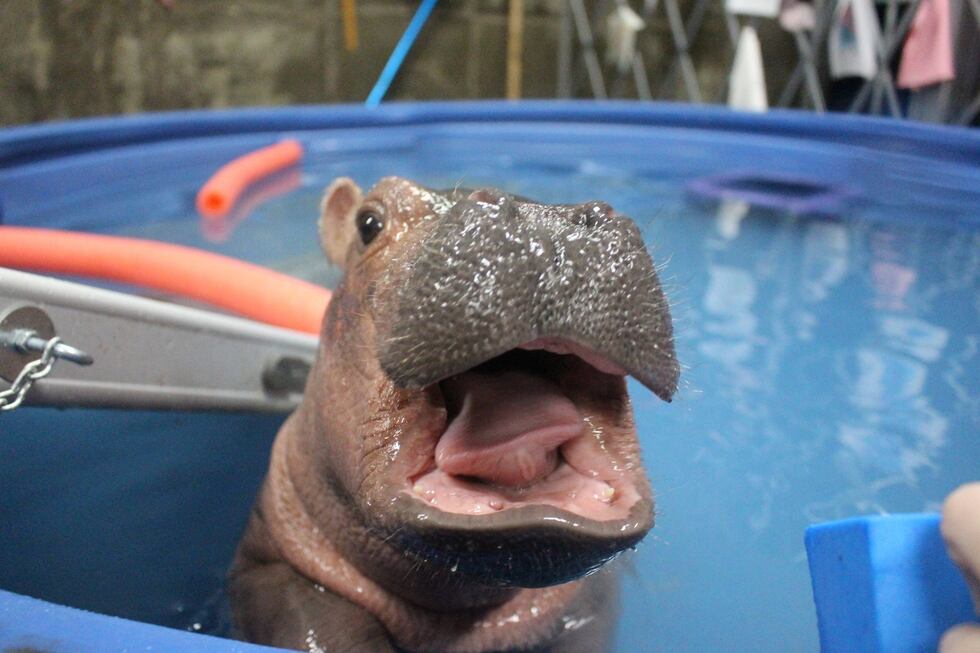 Feb. 20, 2017
Zoo staff says they reached out to Cincinnati Children's Vascular Access Team to help insert an IV in baby Fiona after she became dehydrated and in need of fluids.
"Preemies have very tiny and unstable veins, and even though our vet team was able to get multiple IVs placed, the veins could not sustain the IV and would blow," Gorsuch said. "Lucky for us, we're right next door to a world-class facility with a whole department dedicated to working with difficult veins."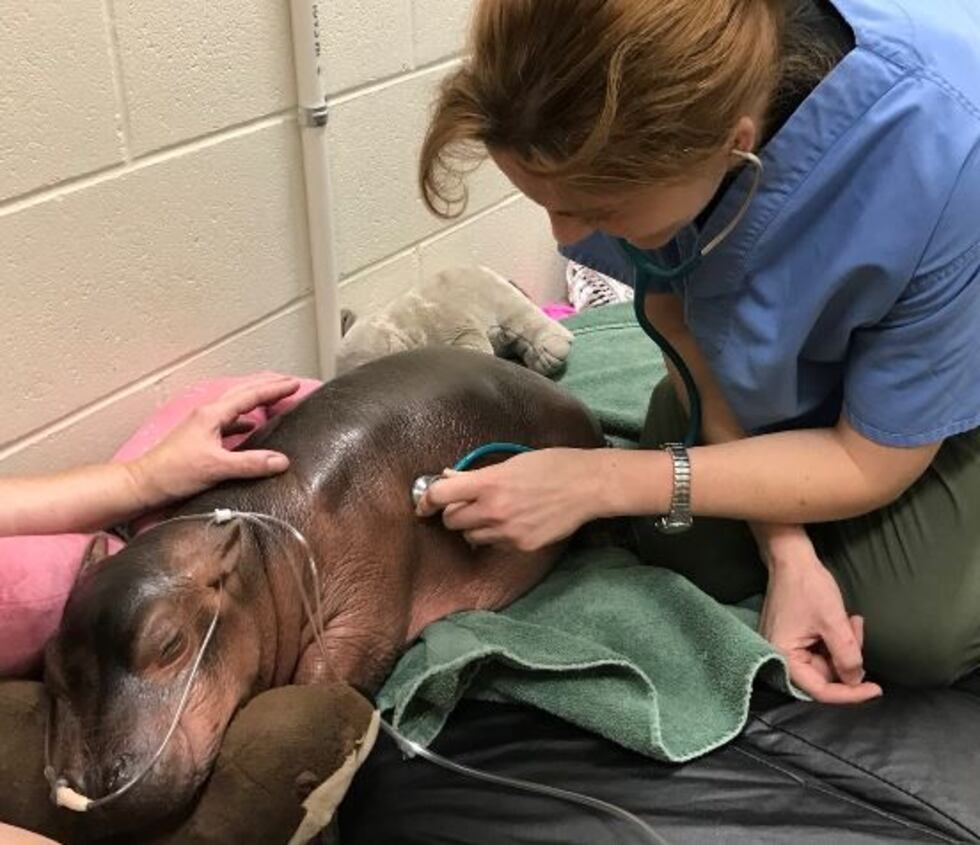 Thursday, March 16, 2017
After a lot of progress, Fiona ate hay for the first time of this day! The hay was actually pre-chewed by her mom Bibi. Zoo staff says the saliva helped expose her to healthy bacteria.
Thursday, April 13, 2017
Fiona is introduced to the adult indoor pool, a big step toward eventually being reintroduced to her mom.
Monday, June 5, 2017
Fiona's public debut!! The now-famous hippo was able to greet her adoring fans in short chaperoned appearances in the outdoor pool during zoo hours.
Friday, June 9, 2017
A huge milestone for Fiona! The baby hippo and her mother were finally allowed to spend time in the same stall. Zoo staff say they thought this might never happen.
Friday, June 23, 2017
Fiona and Bibi began to spend time together in the outdoor pool during zoo hours. Staff say they wanted to be cautious, so they only spent one unscheduled hour out at a day at this point. Lucky zoo-goers could catch the show.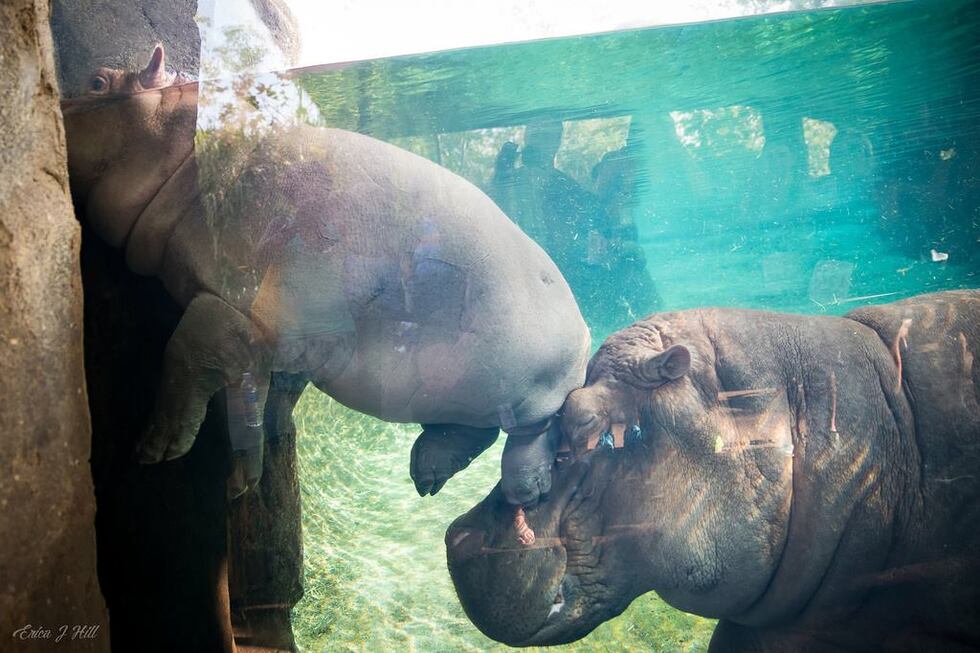 Tuesday, July 11, 2017
Fiona was introduced to her dad! Henry the hippo was introduced to Fiona and Bibi for a short while. Zoo staff say the introduction went as well as they could have hoped.
Jan 25, 2018
Fiona turns 1-year-old!
Nov. 2018
Fiona makes an appearance in the Cincinnati Ballet's production of The Nutcracker.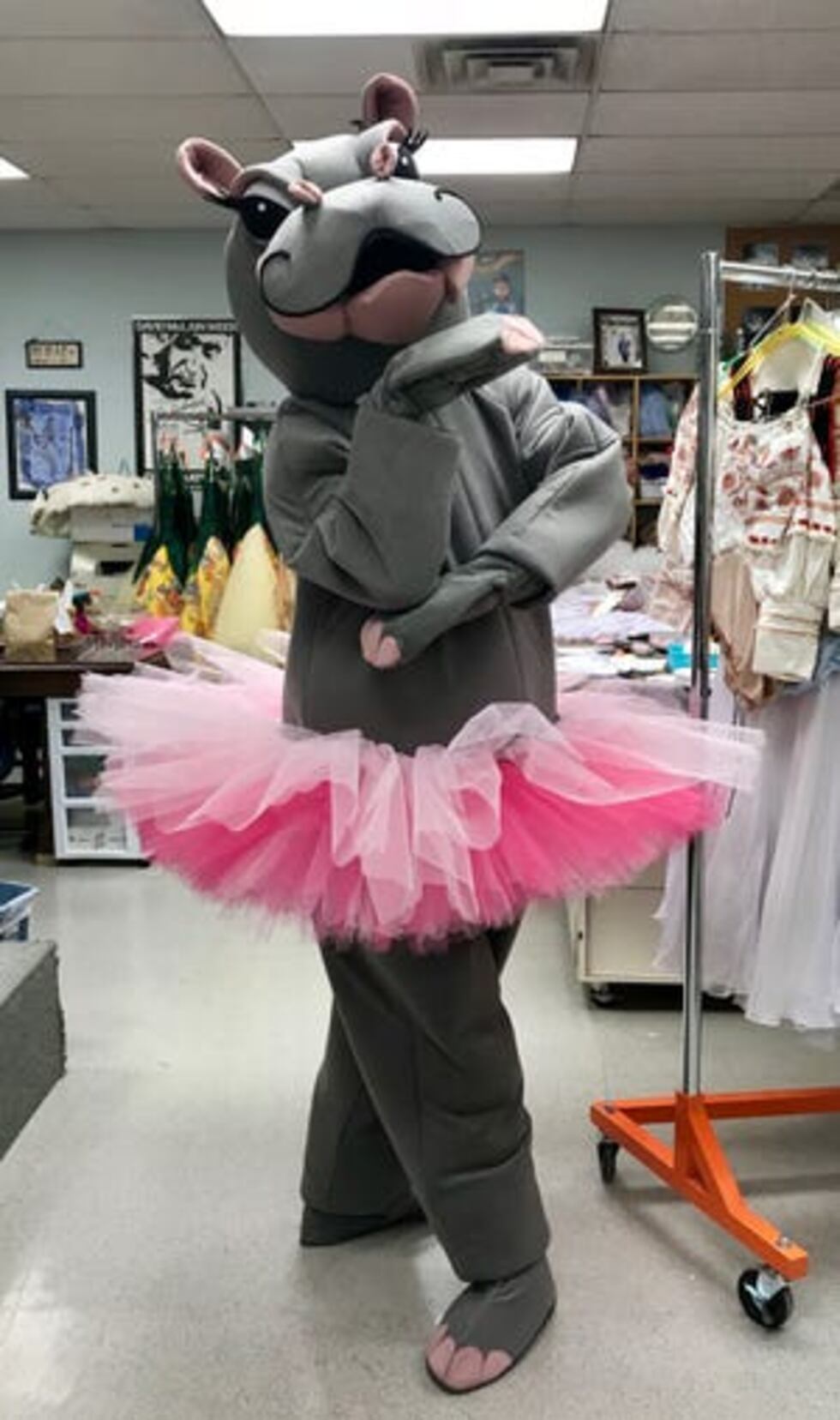 Dec. 2018
Fiona weighs in a little over 1,000 pounds!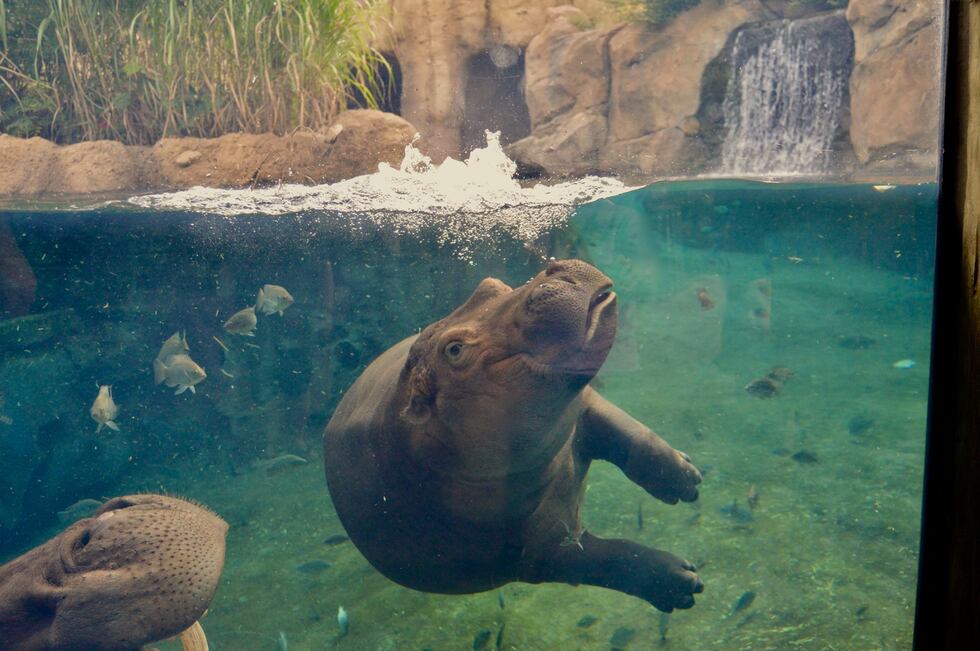 Jan. 25, 2018
Fiona turns 2 years old!
Feb. 2019
The famous hippo incorrectly picked the Los Angeles Rams as the 2019 Super Bowl winner.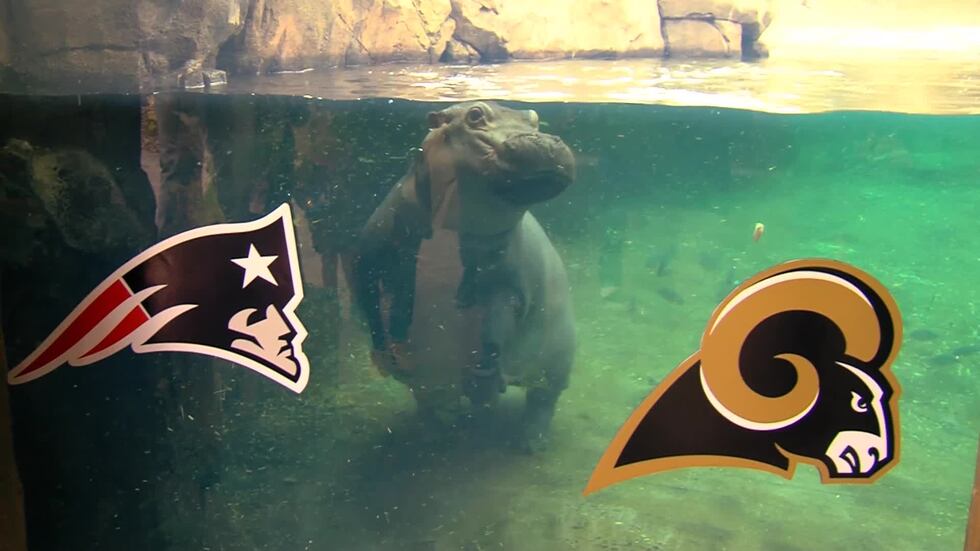 Jan. 2020
Fiona turns 3! Weighing in around 1,300 pounds.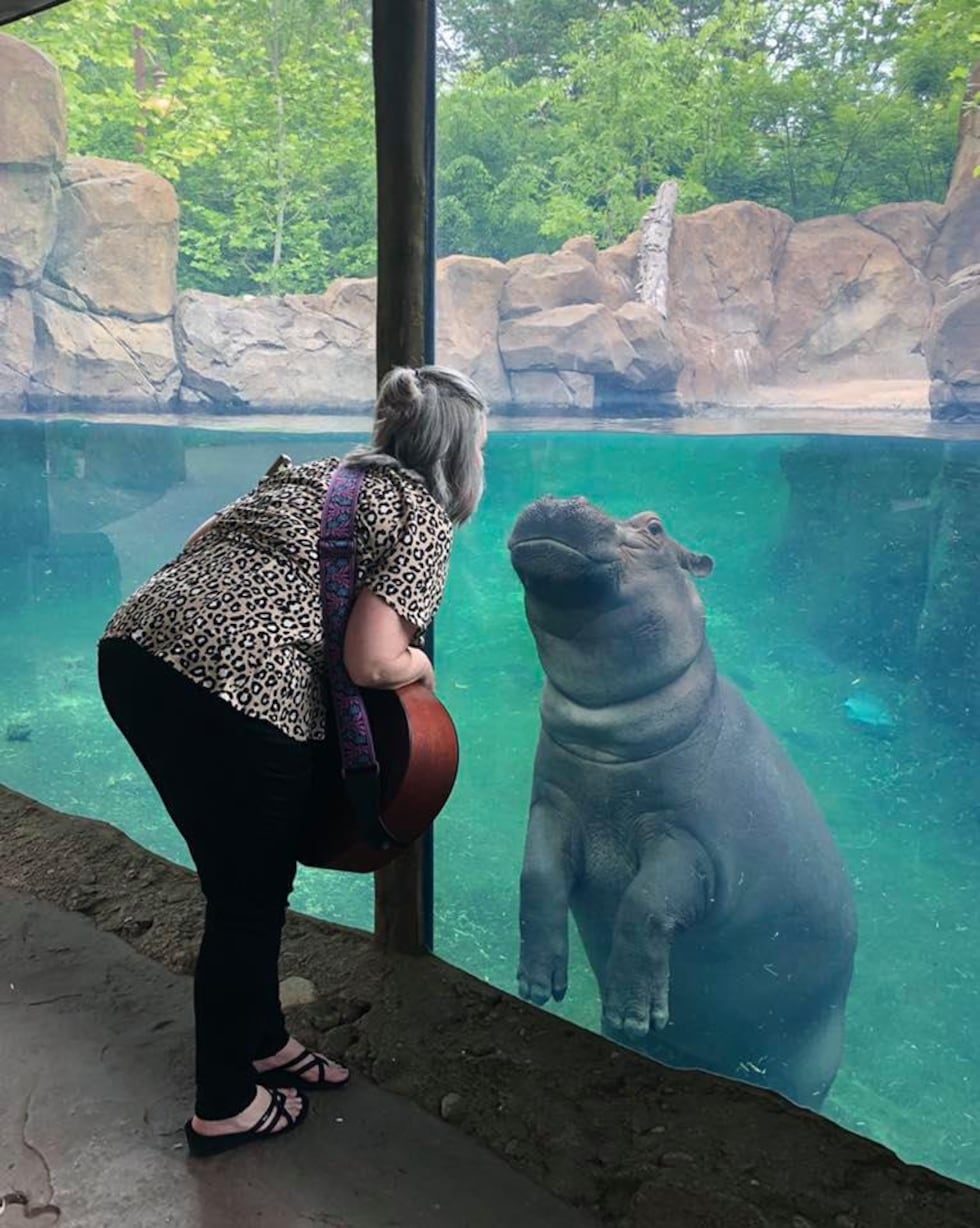 See a spelling or grammar error in our story? Click here to report it. Please include title of story.
Copyright 2021 WXIX. All rights reserved.