LMPD major demoted following internal investigation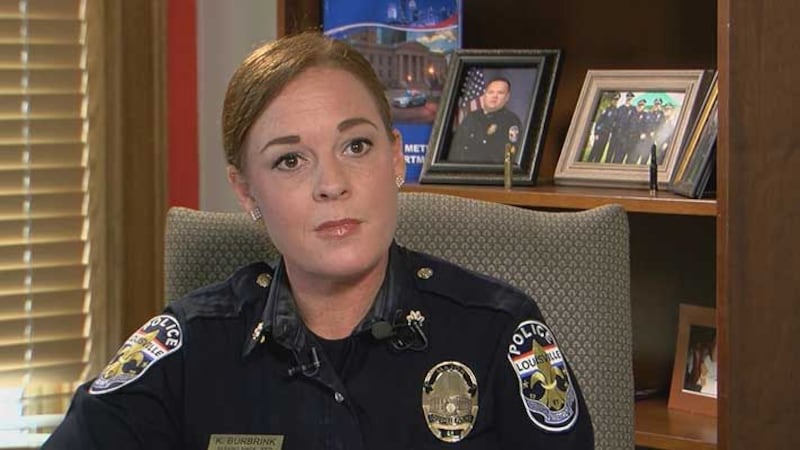 Updated: Jan. 21, 2021 at 2:17 PM EST
LOUISVILLE, Ky. (WAVE) – A Louisville Metro Police Department major has been demoted following an internal investigation of policy violations.
Kimberly Burbrink was demoted to lieutenant from major on Jan. 19.
LMPD chief Erika Shields released a statement concerning Burbrink's demotion that read in part, "Although these events unfolded prior to my arrival here, I find this to be the appropriate course of action based on the recommendations of my senior staff. Internal investigations and resulting discipline are paramount to the accountability of this police department and those across the nation. Although, Lieutenant Burbrink's rank has changed, I feel confident in her ability to continue to serve this community."
Burbrink was named in the internal investigation into the Breonna Taylor shooting.
She oversaw the officers who issued and served the warrant for Taylor's apartment.
In October, Burbrink was reassigned as interim Chief Yvette Gentry ordered an investigation into her actions.
Copyright 2021 WAVE 3 News. All rights reserved.