NKU campus vandalized with white supremacist graffiti, investigation underway
Updated: Jan. 28, 2021 at 8:50 AM EST
CINCINNATI (FOX19) - Graffiti and materials from the Patriot Front, a white-supremacist group, were discovered on the campus of Northern Kentucky University on Wednesday.
The Patriot Front is a white nationalist hate group that broke off from Vanguard America in the aftermath of the deadly "Unite the Right" rally in Charlottesville, Virginia, of August 12, 2017, according to the Southern Poverty Law Center.
University officials said it will be investigated and reviewed by the university's new Bias Response Protocol Team.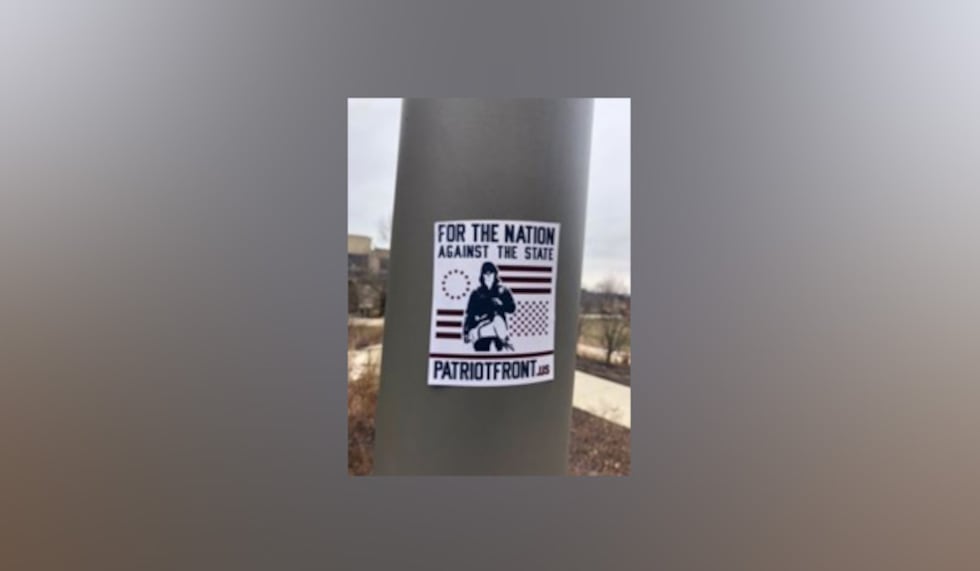 A rock behind Norse Commons was also vandalized with white supremacist graffiti. The vandalism has since been covered up with paint.
Some students who talked to FOX19 NOW on Thursday say even though the graffiti can't be seen any longer, they can't erase the feelings they had when first seeing it.
"I think the graffiti that was done on this rock was absolutely a hate crime, and it is absolutely despicable," says NKU freshman Jeffrey Houston. "And whoever did that should be kicked out of this university, and I honestly think there might should be charges pressed on that person because that is a hate crime and that's something that should not be accepted anywhere in the world. And especially not here on this campus where there is a large community of African Americans and that is something the university knows very well."
The university did release a statement on Wednesday.
"NKU unequivocally denounces white supremacy propaganda. These views run counter to our core values and our commitment to equity and inclusion of diversity. We are an inclusive community that celebrates diversity, equity and social justice. We thank the members of our campus community that alerted us to this incident," the university said in a statement.
See a spelling or grammar error in our story? Click here to report it. Please include title of story.
Copyright 2021 WXIX. All rights reserved.