Scientist, entrepreneur launches campaign for Cincinnati mayor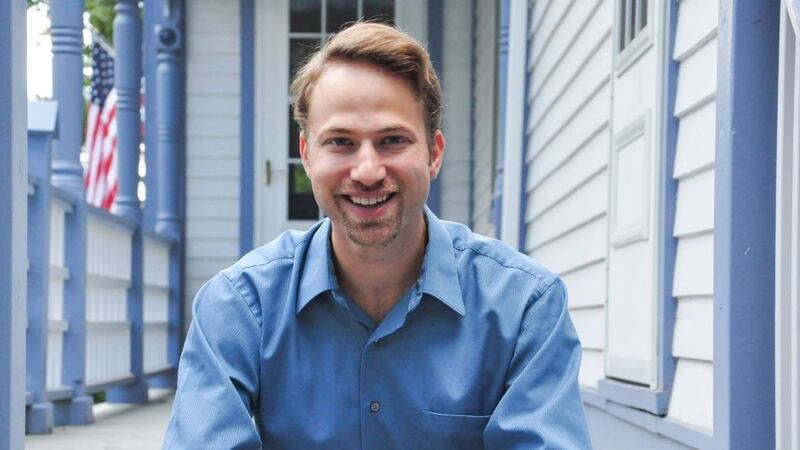 Published: Jan. 29, 2021 at 9:49 AM EST
CINCINNATI (FOX19) - Gavi Begtrup, a Cincinnati scientist and entrepreneur, filed signatures this week to earn his place on the ballot for the May 4 primary for mayor.
Begtrup has started two companies here in Cincinnati: WaveTech, which developed new agricultural technology, and Eccrine Systems, which focused on medical diagnostics.
He has worked with the Chamber of Commerce on regional economic development, as well as with Cincytech, Cincinnati Children's Hospital, and the University of Cincinnati on technology commercialization and startup formation.
Begtrup said he is dedicated to supporting and advancing education and helped to found the Spencer Center, a magnet school in Walnut Hills. The school honors the legacy of Cincinnati Civil Rights icon and former Vice Mayor Marian Spencer and serves 350 students from neighborhoods across Cincinnati.
He also served on the Jewish Community Relations Council of Cincinnati from 2013 to 2017.
"Our grassroots team and I have knocked on hundreds of doors across Cincy, and we've heard the people's message loud and clear," Begtrup said in a release. "It's time to end the culture of corruption at City Hall and replace it with a culture of collaboration. That's how we create good jobs and build an economy that works for every family.
"We're turning the page on the era of Trump, but what replaces that is still an open question. Here in Cincinnati, people want responsive government, more support for our public schools and jobs you can raise a family on. I've been sharing my vision with people at their front doors, and I've been listening to their concerns.
"Amber and I love raising our kids in Cincinnati. Right now, too many families' needs aren't being met by City government. You shouldn't need to know someone in City Hall to get a crosswalk at your kids' school. People are ready for change."
Between December and mid-January, state Sen. Cecil Thomas, council member Wendell Young, university professor Herman Najoli, tech entrepreneur Adam Koehler and Hamilton County Clerk of Courts Aftab Pureval all announced their candidacies.
The pool of candidates for mayor at last check includes suspended Councilman P.G. Sittenfeld; Councilman Chris Seelbach; Councilman Wendell Young; Councilman David Mann; Raffel Prophett, a retired Cincinnati fire district chief; State Sen. Cecil Thomas; Kelli Prather, a community activist; Adam Koehler, a tech entrepreneur; Herman Najoli, an adjunct professor at Indiana Wesleyan University and Hamilton County Clerk of Courts Aftab Pureval.
Vice Mayor Christopher Smitherman has said he will reconsider a run after dropping out in January 2020 following the death of his wife.
The deadline to file for candidacy is Feb. 18.
See a spelling or grammar error in our story? Click here to report it. Please include title of story.
Copyright 2021 WXIX. All rights reserved.